Print Bid Sheets 2 Up
To print two bid sheets per page:
you must adjust the page size setting;
download the PDF file; and,
print 2 pages per sheet.
See the detailed instructions below.
Adjust page size settings
On the Options tab, in the Layout section, set the Page Size to Statement (5.5x8.5).
In this format, each Bid Sheet will take up half a normal letter-sized page.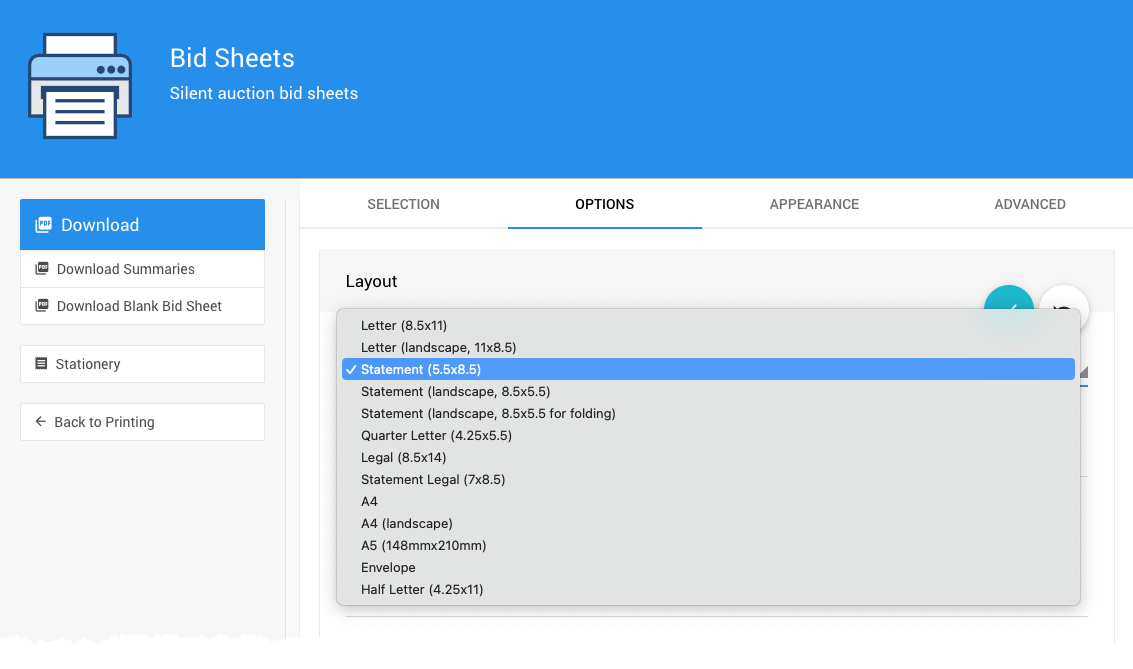 Download the Bid Sheets as a PDF
Follow the Download Bid Sheets prompts and save the PDF, if needed.
Print the PDF as 2 pages per sheet
Open the PDF file in Adobe Acrobat Readeropen in new window. Click File -> Print
Use these settings:
Under Page Sizing & Handling, click Multiple.
Set pages per sheet to 2
Set page order to Horizontal
Click Print.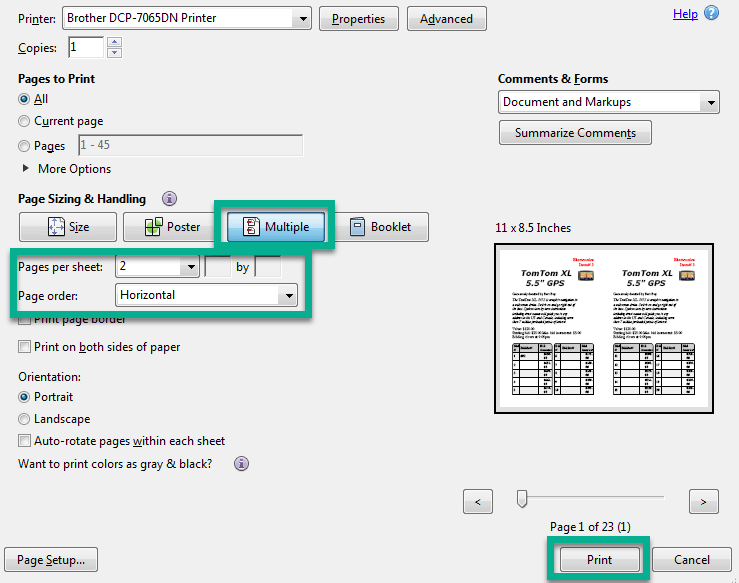 ---
Last reviewed:
February 2023