Auctria Mobile Apps
Auctria has created two mobile apps to be used with the platform. The Admin App for the organizers and "users" of Auctria and the Bidder App for their guests.
Admin App
Used by: Auctria Users
Auctria Admin is designed exclusively for event organizers to make checkout fast, easy, and mobile! Turn your iPhone into a tap terminal. Pair your device with the Organization, and you are ready to go.
Multiple admins can run checkout.
Mobile so you can check out bidders from anywhere in the room.
Quick tap the bidder's name, confirm the total and use a credit card to tap to pay.
Auctria Pro-Tip from Launch Services!
Set up the Admin app in advance and train staff and volunteers.
See  ∞ Auctria Admin App for more information.
Bidder App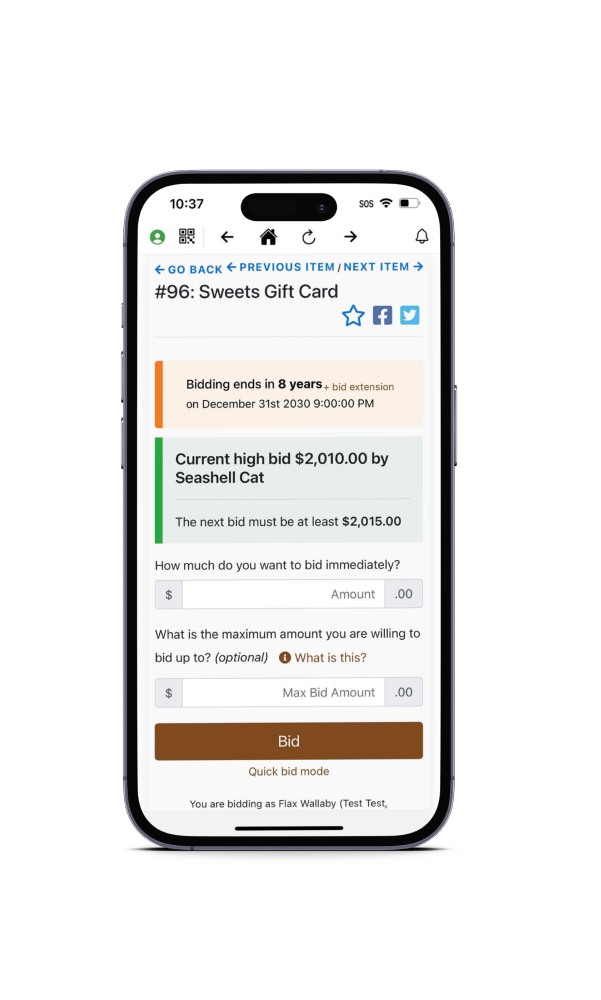 Used by: Bidders, it's optional
Auctria Mobile Bidding app turns a phone into a bidding device. Your event is already mobile-friendly, so using the bidding app is optional. When using the Auctria Mobile Bidding app, notifications will pop up on the bidder's device. The sooner they realize they have been outbid, the sooner they rebid.
Bidders get notified in real-time if they are outbid, not having to keep checking emails.
By scanning QR codes in the mobile bidding app, bidders can quickly and easily gain access to your event, sign in with their credentials or navigate to a particular item within the event.
Auctria Pro-Tip from Launch Services!
Using the mobile app will make bids go higher faster.
See  ∞ Mobile Bidding for more information.

---
Last reviewed:
February 2023