Standalone Card Readers
To use a standalone credit card reader with Auctria you must have a Stripe account connected, and have purchased a WisePOS-E reader.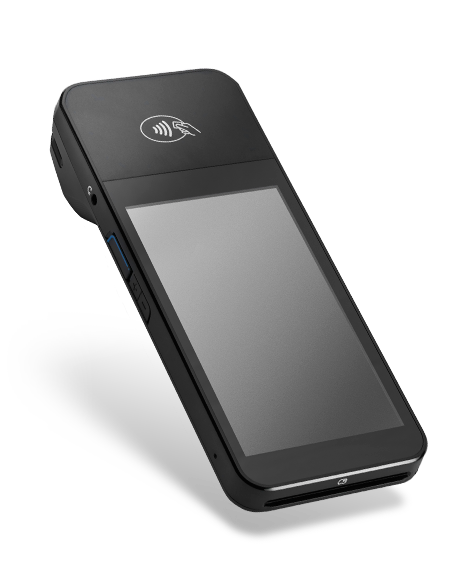 See Standalone Card Readers Quickstart for how to get started.
Intro Video
More details will be available on this page soon. In the mean time this short video demostrates using the BBPOS WisePOS-E
Auctria Video
October 2020
Check-in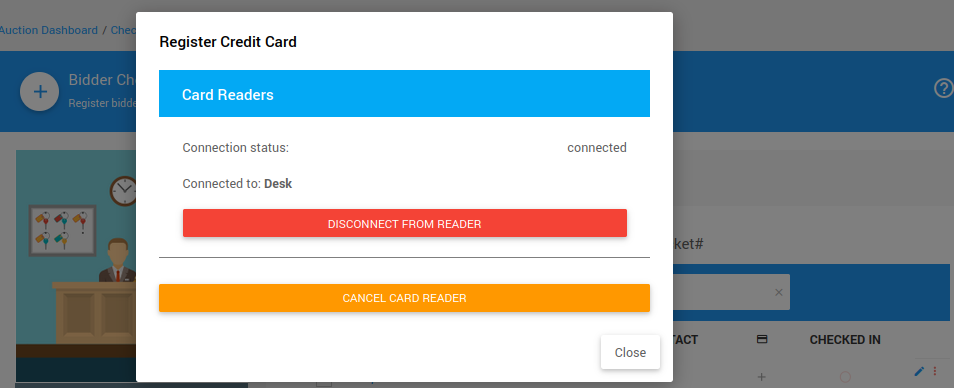 When registering a card via the check-in or bidder details page you will see an option to use the reader instead of entering the card details.
Checkout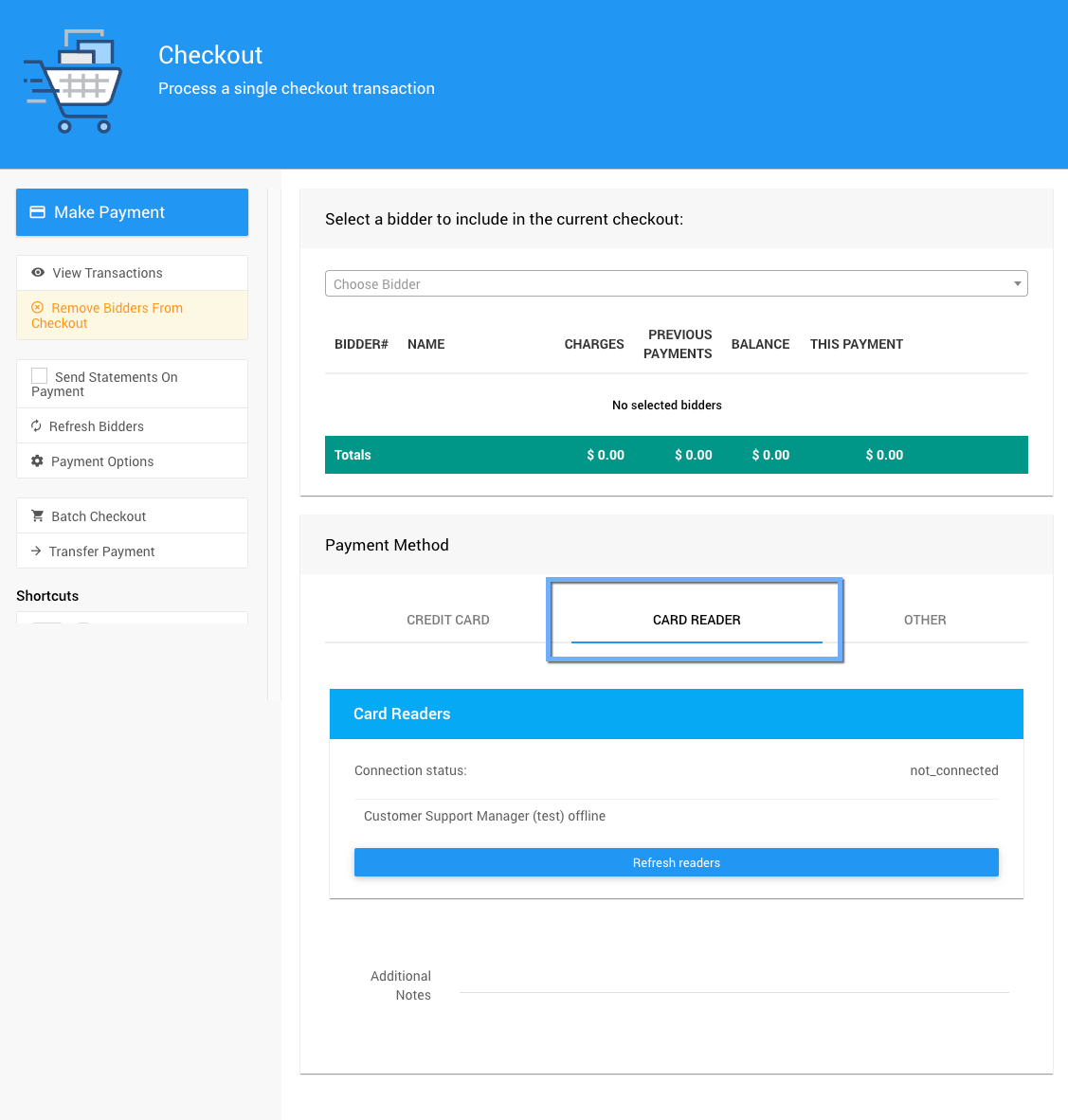 On the payment forms the reader will appear as an option to allow you to accept a payment through the reader.