Auction Catalog
January 2023: the current dashboard release has new graphics and some interface changes. Many screenshots still reflect the older release and will be updated shortly.
The Auction Catalog showcases all the items in your auction. Bidders can view the catalog online; or, you can print a hard copy for bidders to use. The Auction Catalog is created in a PDF file format which you can share electronically, or print, as needed.
Below is an example of an Auction Catalog page: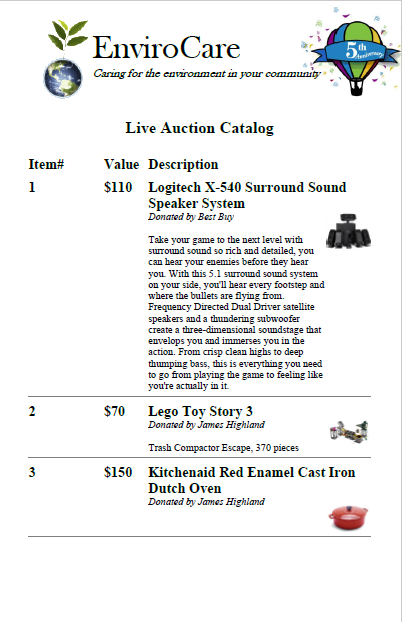 To access the Catalog printing options, click Printing from the main Auction Dashboard then click the "Catalog" block in the Printable Forms & Documents section of the page.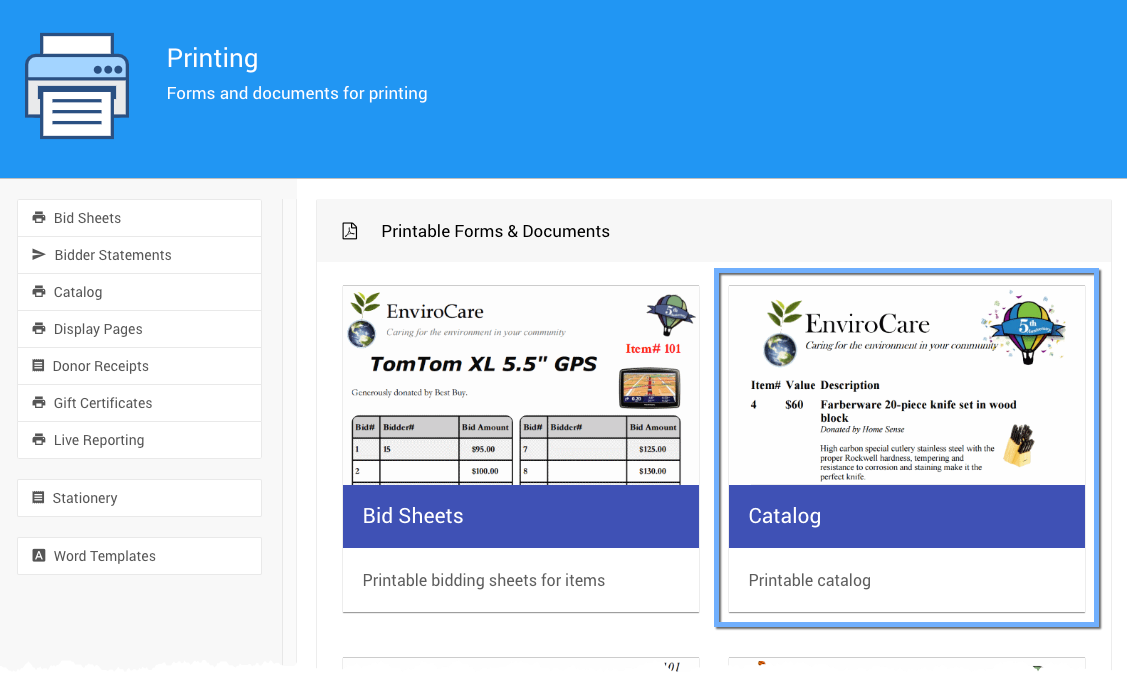 This will bring up the Auction Catalog page where you will see the Selection, Options, SECTIONS, Appearance, and Advanced tabs.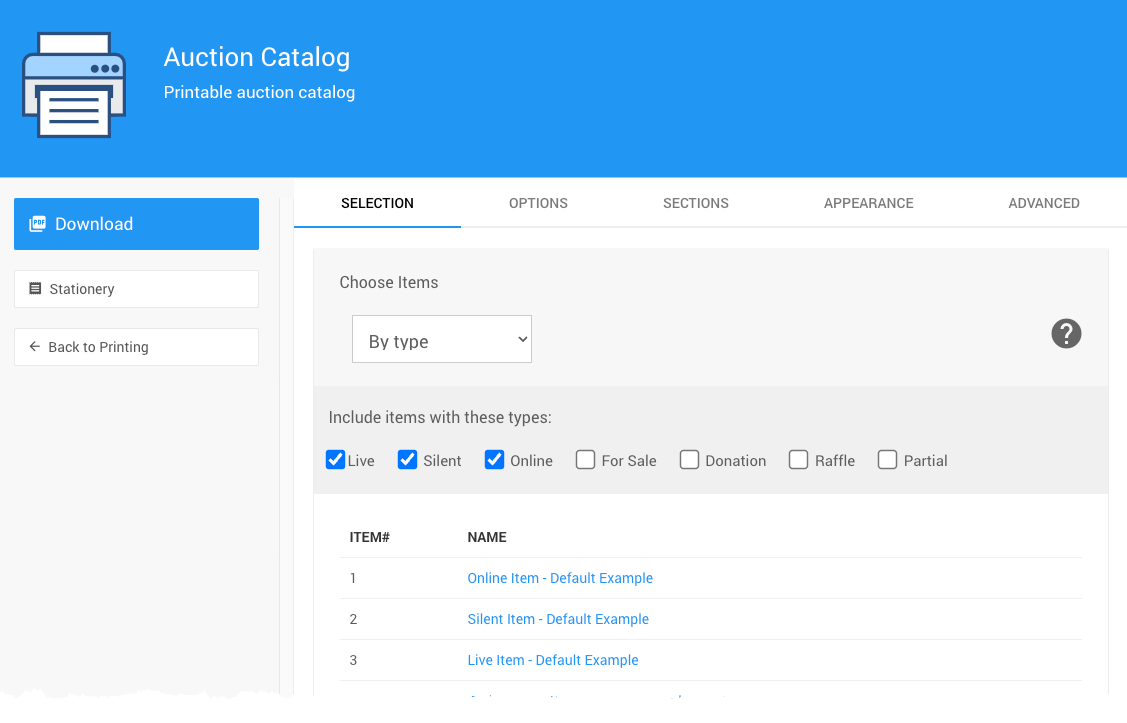 An example taken from a demonstration event.
See Customize The Auction Catalog for more information about setting up your Auction Catalog.