How To Pre-Populate Bid Sheet Values
You can set the bid sheets to show the bid value on each row.
Click on Printing from the main Auction Dashboard menu. Then select Bid Sheets to open the settings page. Select the Options tab and scroll to the "Content" section.

All examples taken from a demonstration event.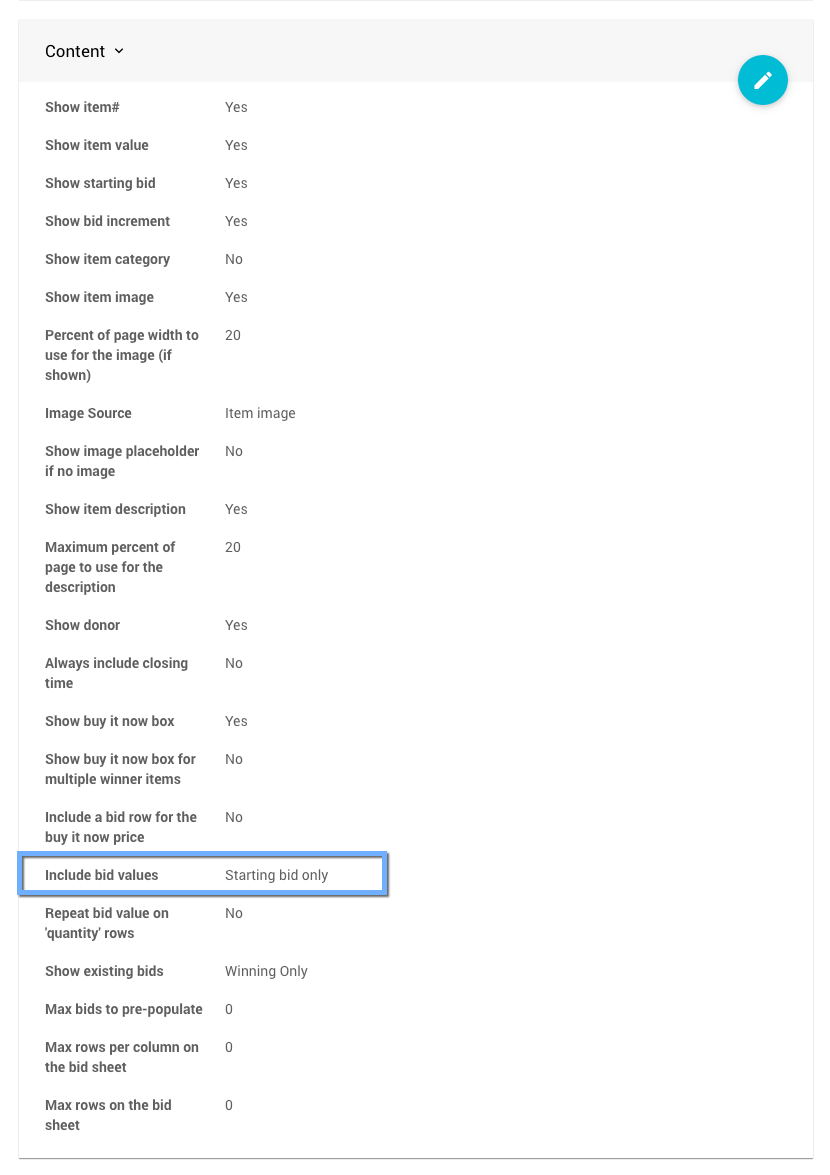 Set the Include bid values option to All Bids.

IMPORTANT
The bid values will only be pre-populated for an item if it has both a "Starting Bid" and "Bid Increment" defined. If an item has a Buy It Now Price price set, the pre-populated bids will stop at the Buy It Now Price price.
---
Last reviewed:
March 2023