Ticket And Sponsorships Reports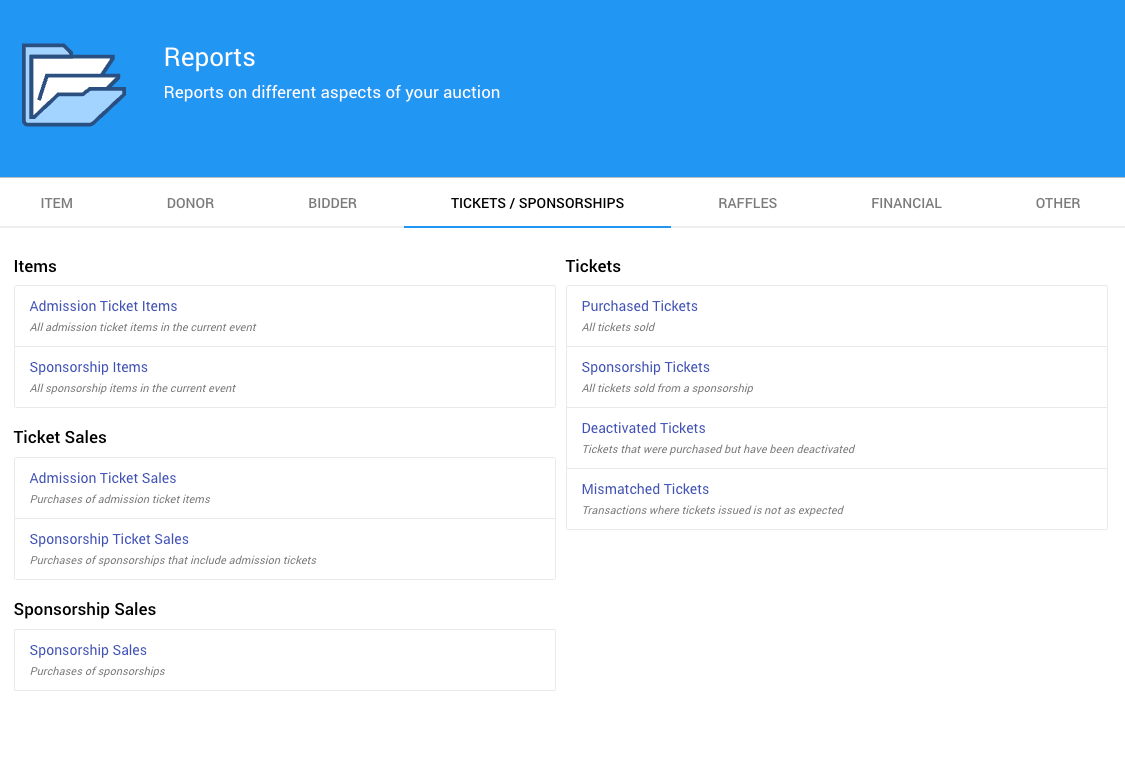 These are the Tickets & Sponsorships focused reports currently available.
Items
Admission Ticket Items All admission ticket items in the current event.
Sponsorship Items All sponsorship items in the current event.
Ticket Sales
Admission Ticket Sales Purchases of admission ticket items.
Sponsorship Ticket Sales Purchases of sponsosrhips that include admission tickets.
Sponsorship Sales
Sponsorship Sales Purchases of sponsorships.
Tickets
Purchased Tickets All tickets sold.
Sponsorship Tickets All tickets sold from a sponsorship.
Deactivated Tickets Tickets that were purchased but have been deactivated.
Mismatched Tickets Transactions where tickets issued is not as expected.