Ticket And Sponsorships Reports
January 2023: the current dashboard release has new graphics and some interface changes. Many screenshots still reflect the older release and will be updated shortly.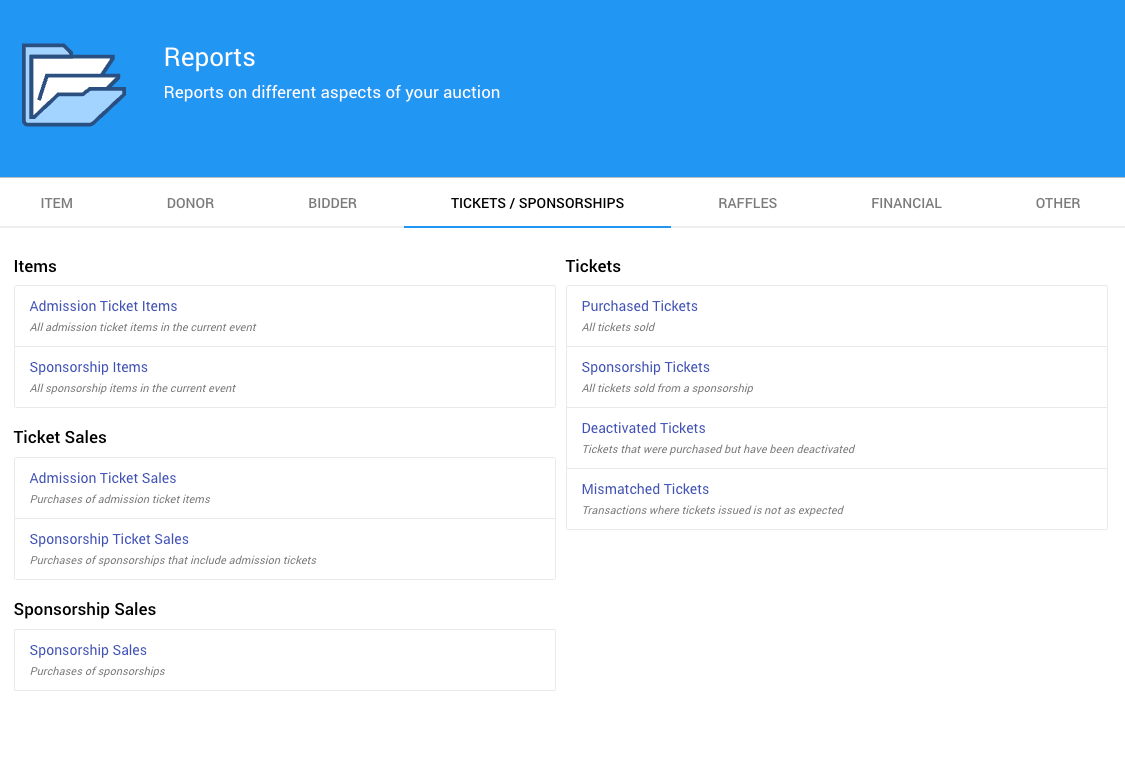 These are the Tickets & Sponsorships focused reports currently available.
---
Items
Admission Ticket Items All admission ticket items in the current event.
Sponsorship Items All sponsorship items in the current event.
---
Ticket Sales
Admission Ticket Sales Purchases of admission ticket items.
Sponsorship Ticket Sales Purchases of sponsosrhips that include admission tickets.
---
Sponsorship Sales
Sponsorship Sales Purchases of sponsorships.
---
Tickets
Purchased Tickets All tickets sold.
Sponsorship Tickets All tickets sold from a sponsorship.
Deactivated Tickets Tickets that were purchased but have been deactivated.
Mismatched Tickets Transactions where tickets issued is not as expected.