Printed Statements
January 2023: the current dashboard release has new graphics and some interface changes. Many screenshots still reflect the older release and will be updated shortly.
If you will be mailing printed statements, you can customize the appearance.
On the Bidder Statements window, select the Appearance tab and click the Edit icon to make changes to the layout, colors, and fonts.
All examples taken from a demonstration event.
---
Statement layout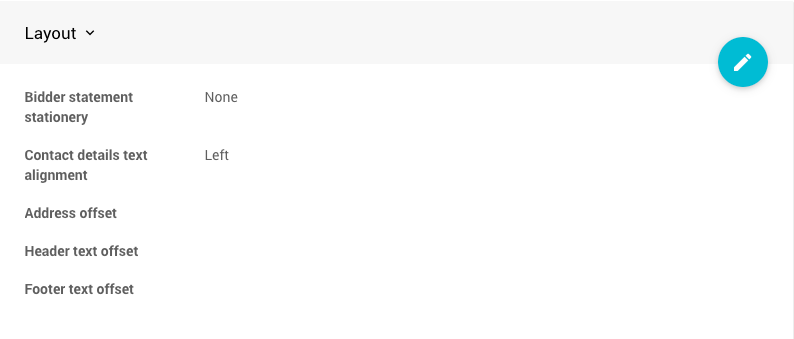 ---
Statement colors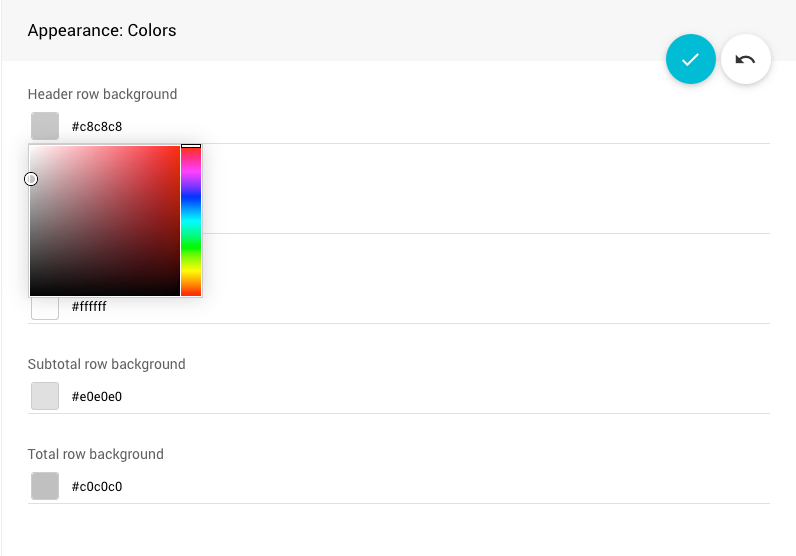 ---
Statement fonts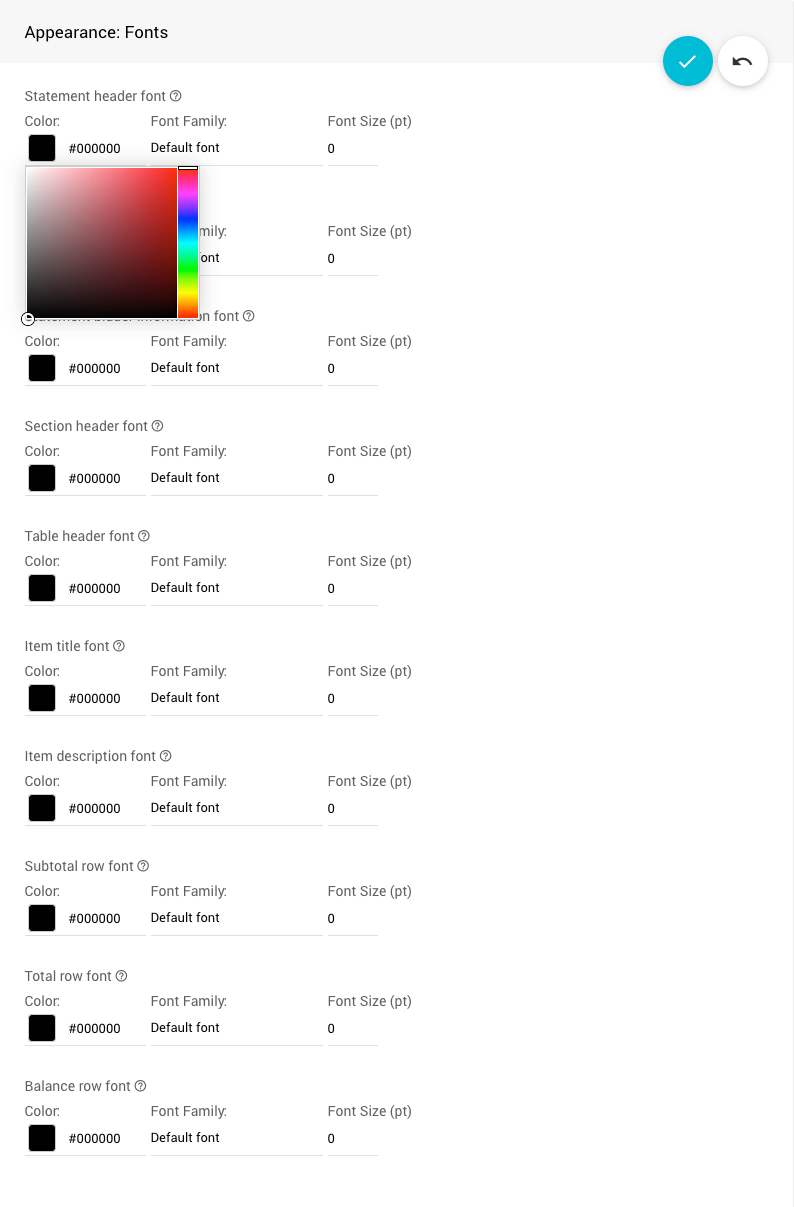 ---
Download PDF Statements
To download a PDF of statements for all selected bidders, click Download PDF.
You will be prompted to save the file. After downloading, open the PDF and check the statements.
---
Ready to Print
Print and mail at your convenience.