Add Custom Variable
Clicking this allows you to Add Custom Variable items to be used with the theme.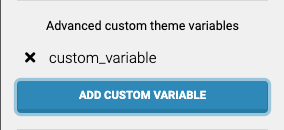 This will create the "placeholder" variable custom_variable. Clicking on the text of the custom variable will open its editor window.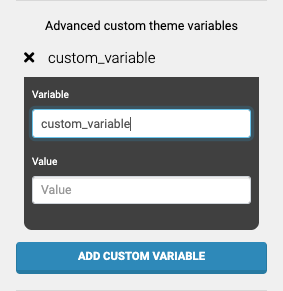 Entering the appropriate values for the variable name and its value then clicking on the variable name above the fields will close the dialog box and save the custom variable.
IMPORTANT
Any change to a theme level color or variable requires the Reapply Theme option be applied.
Clicking on the X beside the custom variable name will remove it from the theme.
---
Last reviewed:
February 2023