Export Items
From the main Auction Dashboard, click on the Import/Export entry.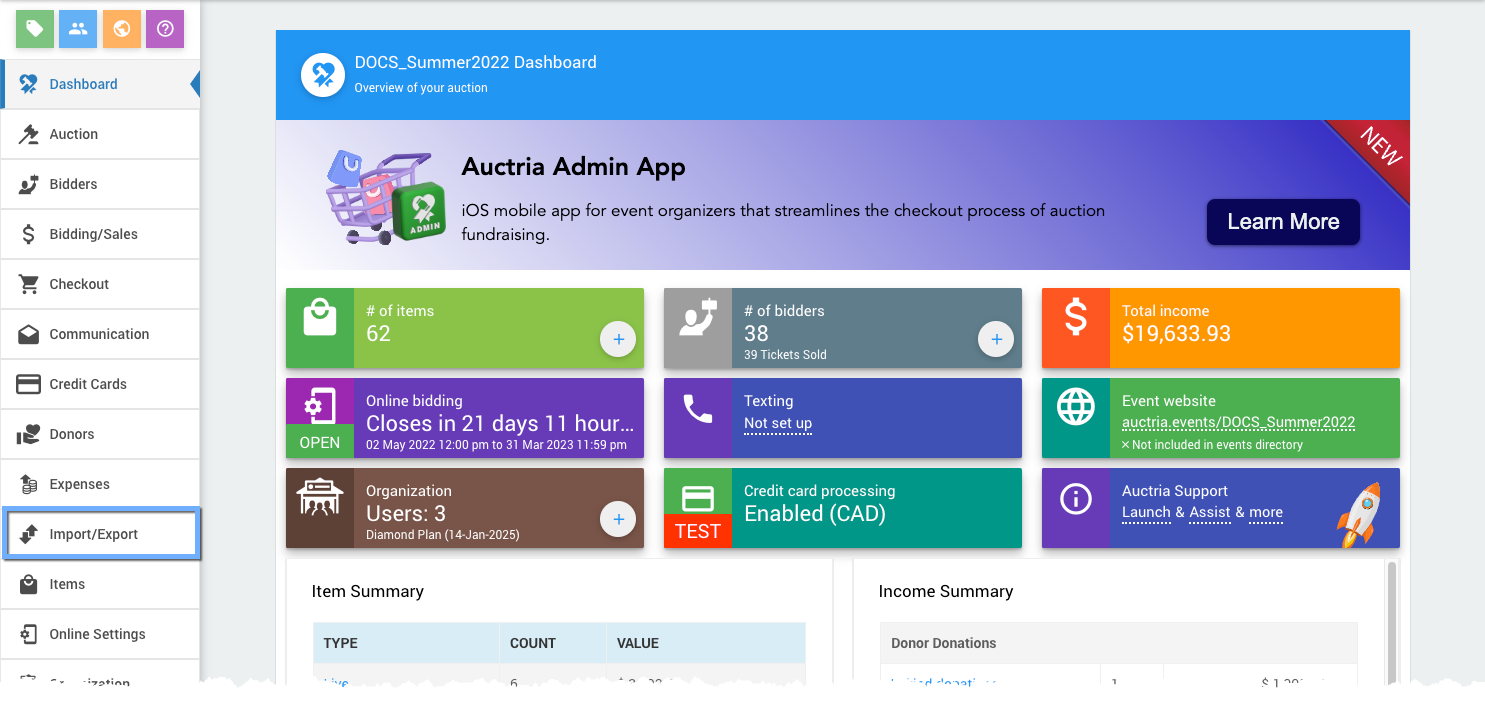 This will open the Import/Export dashboard.
Click the Export button or the Export Data block to open the Export Data dashboard.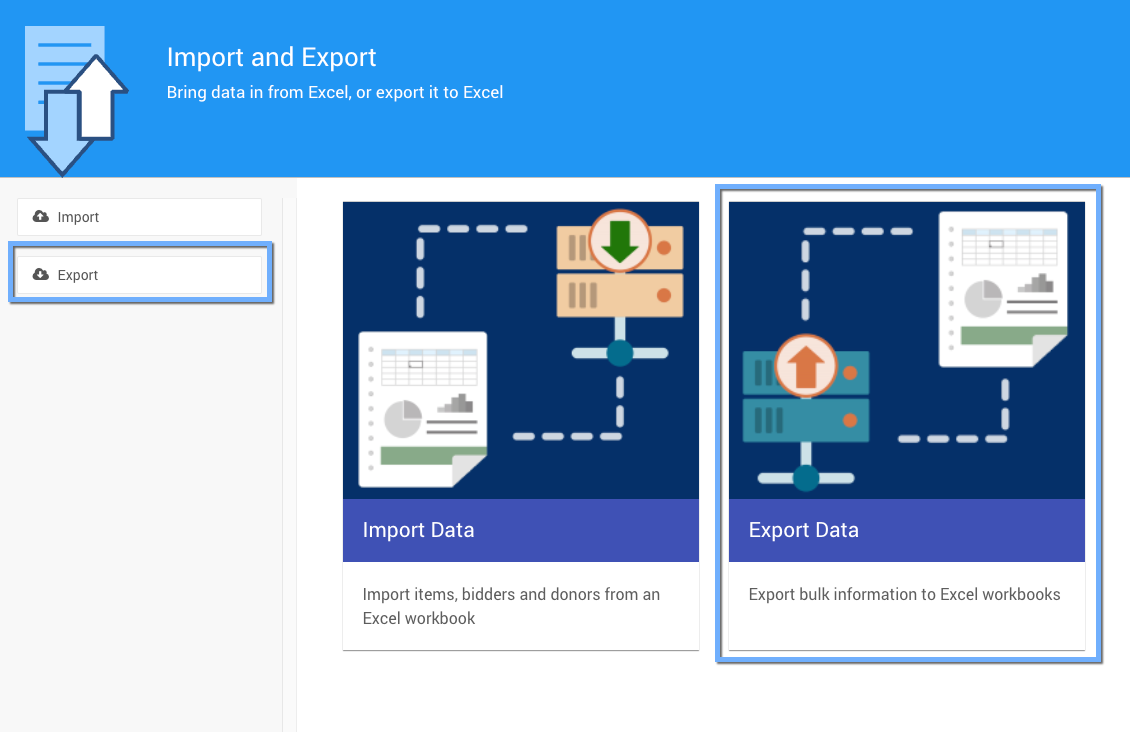 The Export Data page appears. Click Item Details or Item Activity.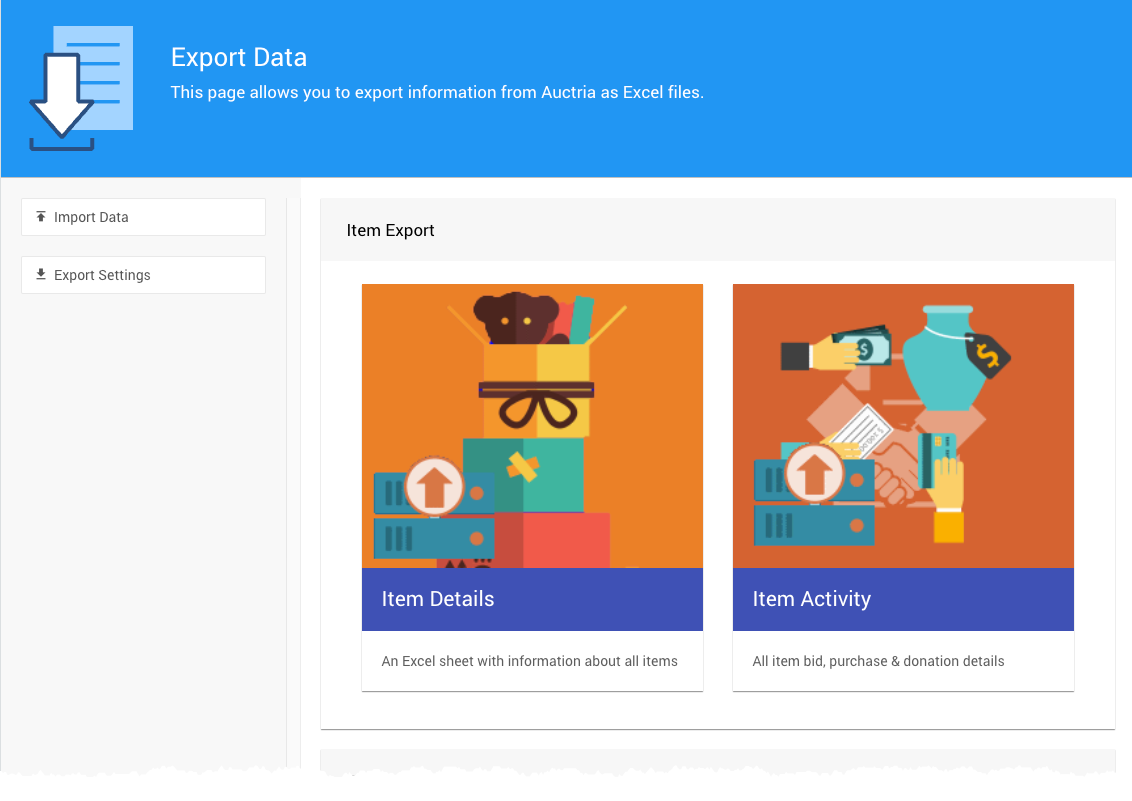 A progress pop-up will appear while the data is collected and a success message will be displayed in a banner across the top of the page as the data is exported/downloaded.
The exported Excel file (in the xls format) will be automatically downloaded by your browser and saved to your browser's default downloads folder.
---
Last reviewed:
March 2023