Gift Certificates
Some items in your auction will be in the form of gift certificates. Auctria allows you to generate a PDF gift certificate that can be used to represent the item in the silent auction.
You may also choose to put printed gift certificates on the bidding tables and store actual gift cards at a separate table to be collected by the winning bidders upon check out. This avoids the risk of misplacing gift cards on the auction tables.
Define an Item to be a Gift Certificate
On the Item Details page Summary tab, under options, select Is gift certificate.

View All Gift Certificates
On the Items List, under Group select Gift certificates. All gift certificate items are listed.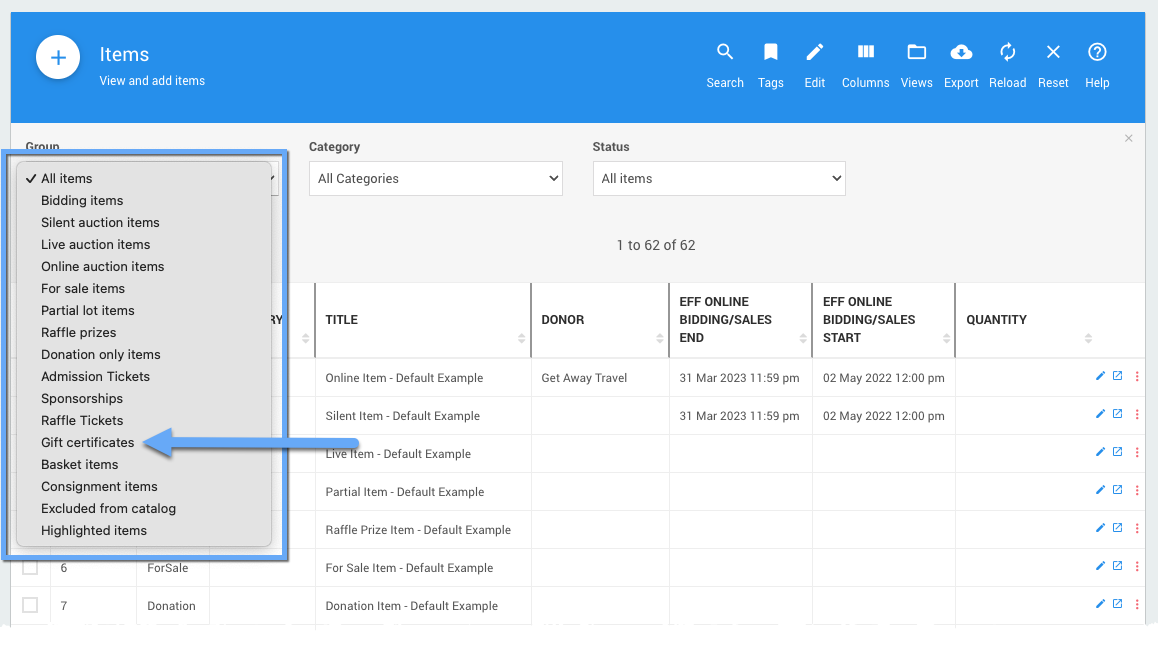 An example taken from a demonstration event.
---
Last reviewed:
March 2023