Auctria Admin App
Video: Admin App Introduction
Auctria Admin is an iOS only mobile app focused on specific functionality to help you run your event from a smartphone.
Initially the app is designed to support tap payments through either your iPhone directly (for compatible models) or with Stripe's mobile credit card readers. See Credit Card Readers And Swipers for more details.
Installing the Auctria Admin app
As of January 2023 the app is available for iOS directly from the AppStoreopen in new window.
There is not currently an Android version of the admin app.
Sign In
You can sign in to the Auctria Admin app using the same email and password that you would use on the dashboard.
After signing in you will be presented with a list of organizations you can choose from (if you have multiple) and then a list of events.
Set Location
The "location" used fro the reader will be the same address as set under the Organization details.
IMPORTANT
The Admin App requires a location be set for its functionality to work correctly.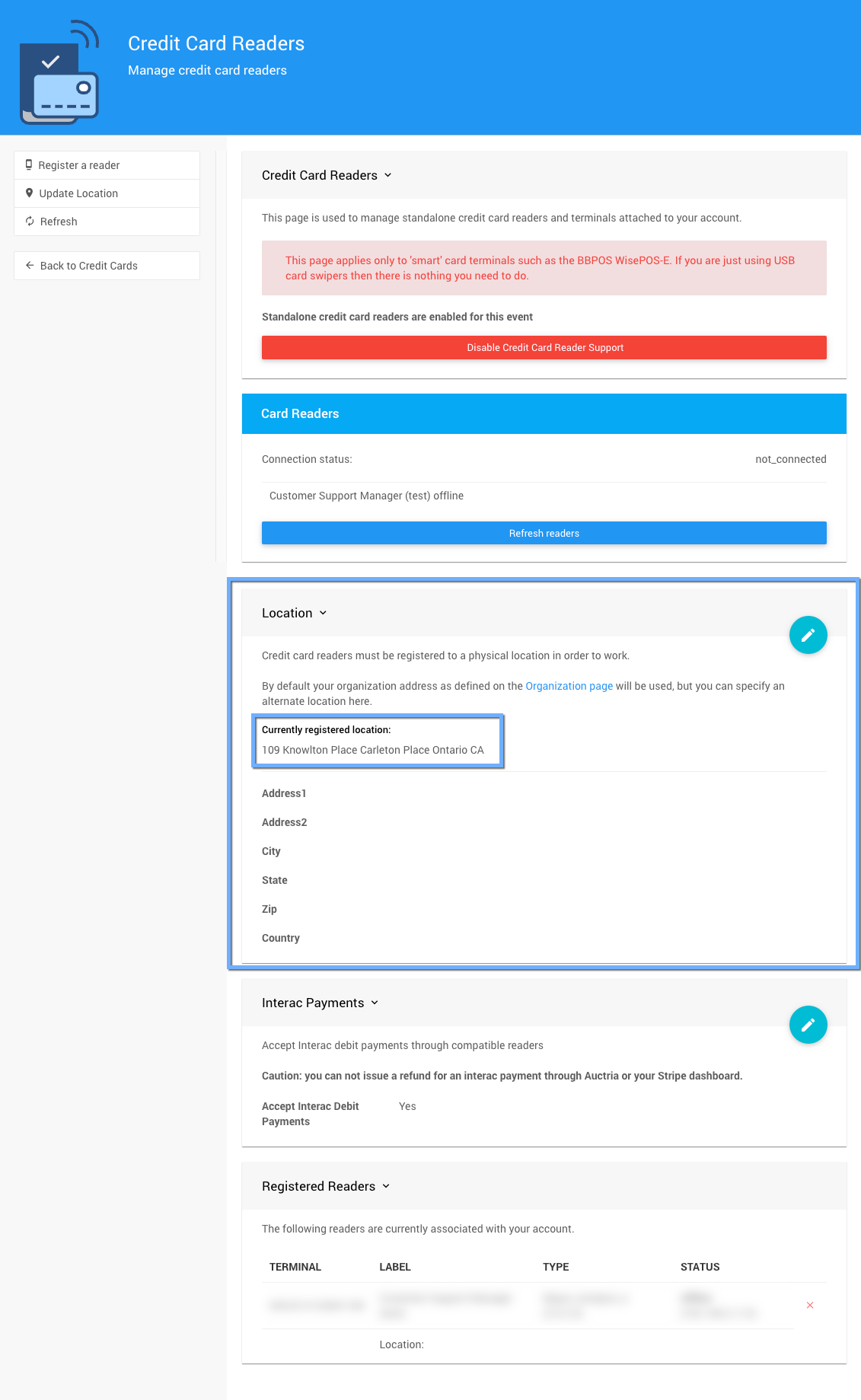 An example taken from a demonstration event.
---
Last reviewed:
March 2023