Live Reporting Sheet
The Live Reporting Sheet is used for recording live auction bids.
To access the Live Reporting Sheet printing functions, click Printing on the main Auction dashboard, then click the Live Reporting Sheet block on the Printing - Forms & Documents page.
The Live Reporting Sheet - Printable live reporting page has tabs for the settings: Selection; and, Options.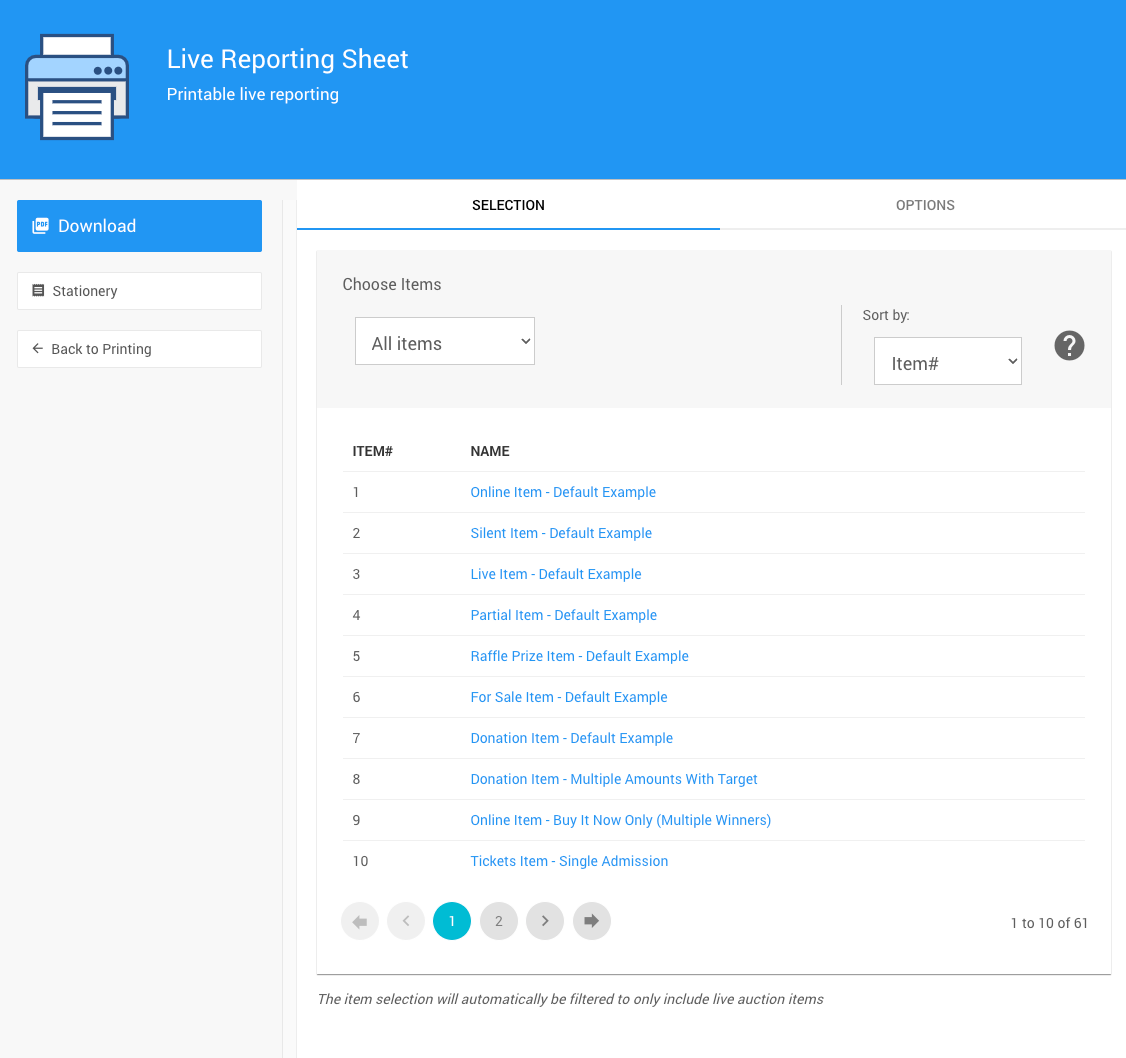 Selection
The Selection tab provides the "Choose Items" interface allowing you to select items for the Live Reporting Sheet. See Choose Items Filters for more details.
NOTE: this sheet will only print those items with type "Live". See Item Types for more information.
Options
The Options tab provides settings for Layout, Item Information, and Donor Information.