Add Live Auction Page
To start off, if you have not already created an auction website you will need to do that first. See How To Create A New Auction Website for more information on this.
Add A New "Live Auction" Page
To Add A New "Live Auction" Page, start with opening the Website Editor and click on the Manage pages button in the Website Editor Sidebar.

This will open the Website Pages window showing all of your current Custom Pages and at the bottom will be the option to add a new custom page.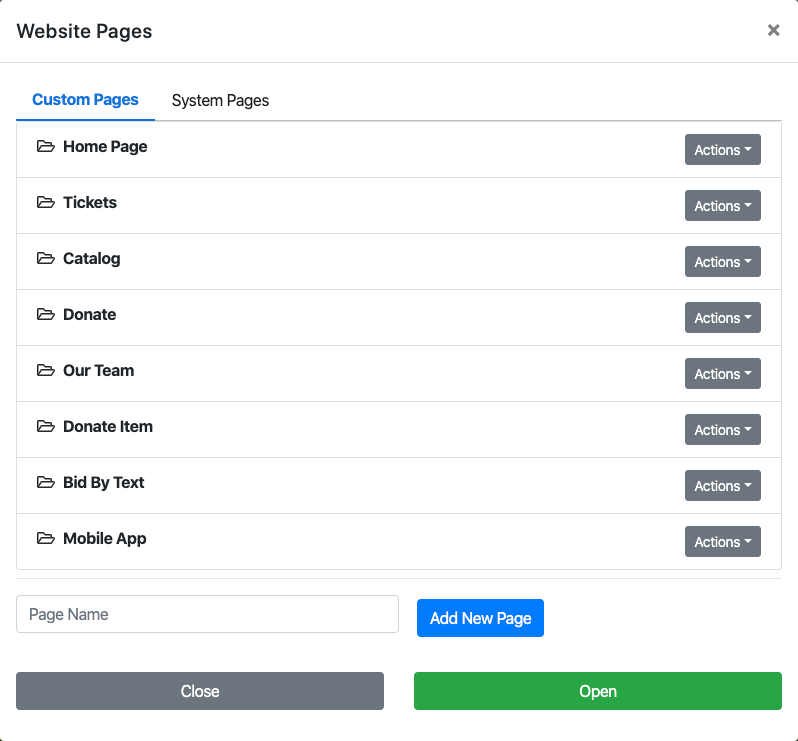 Entering the name of your new page and clicking the Add New Page button will begin the creation process for the new page by opening the Add Section window for the page (see Add Section for more details).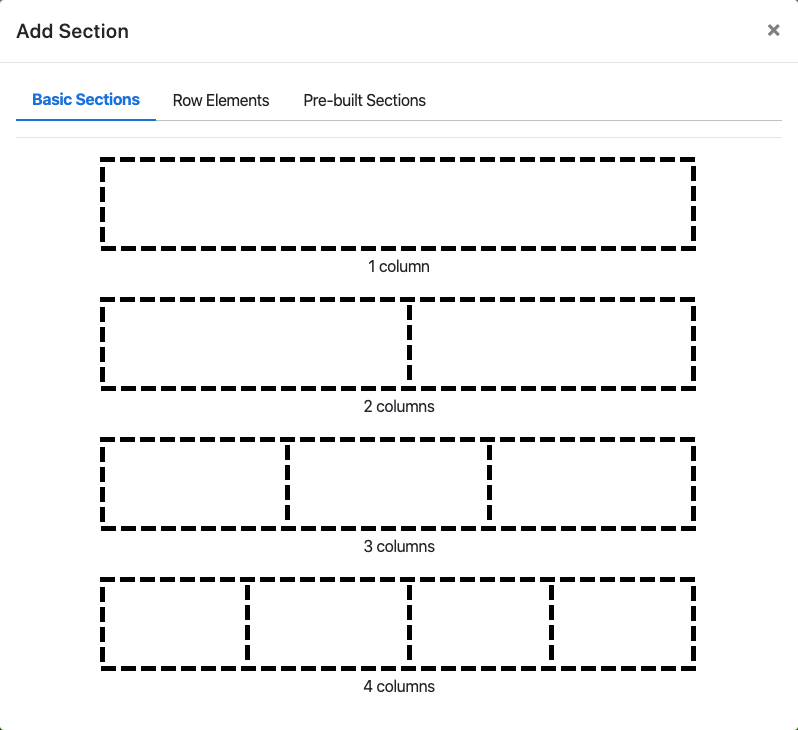 At this point, you will now be adding a Pre-built Section using the Live Auction Controller. Click on the Pre-built Sections tab and then click on the Live Auction Bidding Section card. This will add the necessary elements to the page.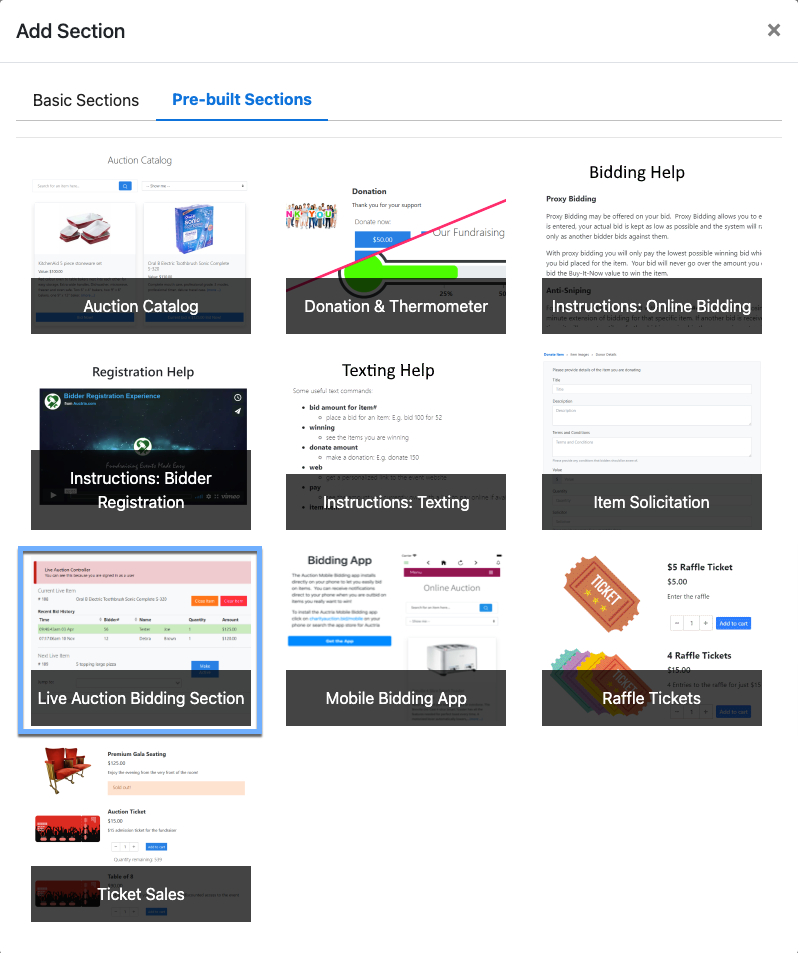 This process will then open the new page itself where you can make any further adjustments as needed. We recommend, in general, to leave this page as is bearing in mind the screen real-estate that it uses by default.
Default "Live Auction" Page
In most cases, Auto-Save will be enabled and the page will be automatically saved and added to the menu in the Header element at the far left (the bottom of the Custom Pages list).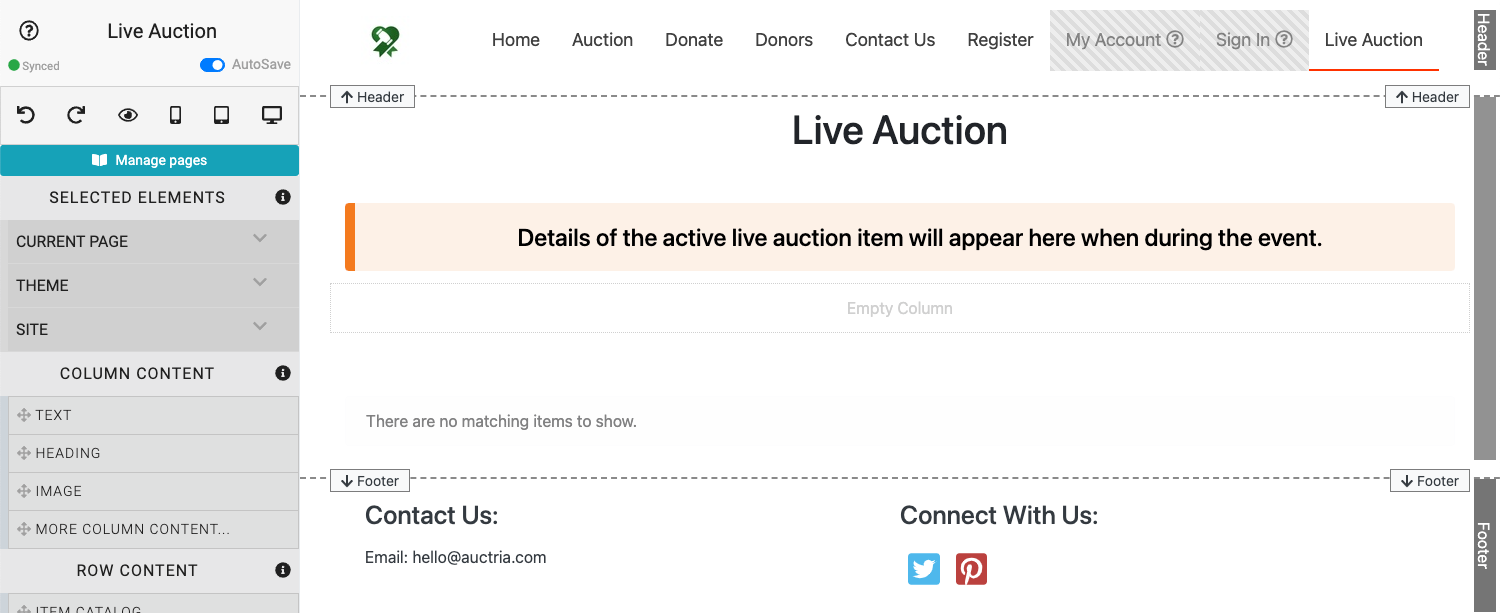 NOTE
The Default "Live Auction" Page contains a specially pre-configured Item Details element that will synchronize with the Monitor Auction Live Auction tab.
---
Last reviewed:
January 2023