Communication
The Communication dashboard is used for communicating with your Donors and Bidders by email, text messages, and mobile notifications.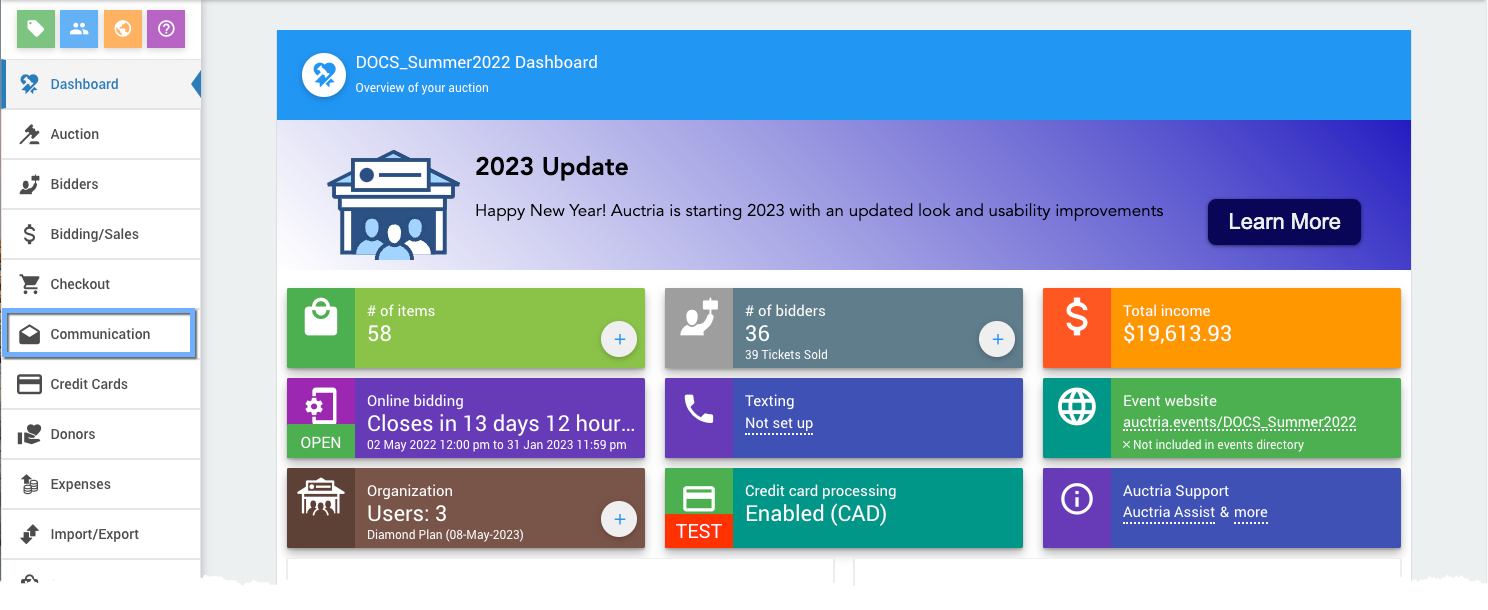 Click Communication on the main Auction Dashboard sidebar to access its dashboard.
An example Communication Dashboard with a notification for Text Messages requirements.
The page for the Communication dashboard opens to a view of the Recently sent SMS messages and Recently received SMS messages. There are also a number of additional features and links available in the dashboard sidebar.
---
Emails
---
Texting
---
Mobile
---
More Communication Options