Multi-Item Mode
Toggling the Multi-Item Mode option at the top-right of the Current Active Item panel will open the options to great groups of items to be auctioned at the same time in the Live Auction Controller.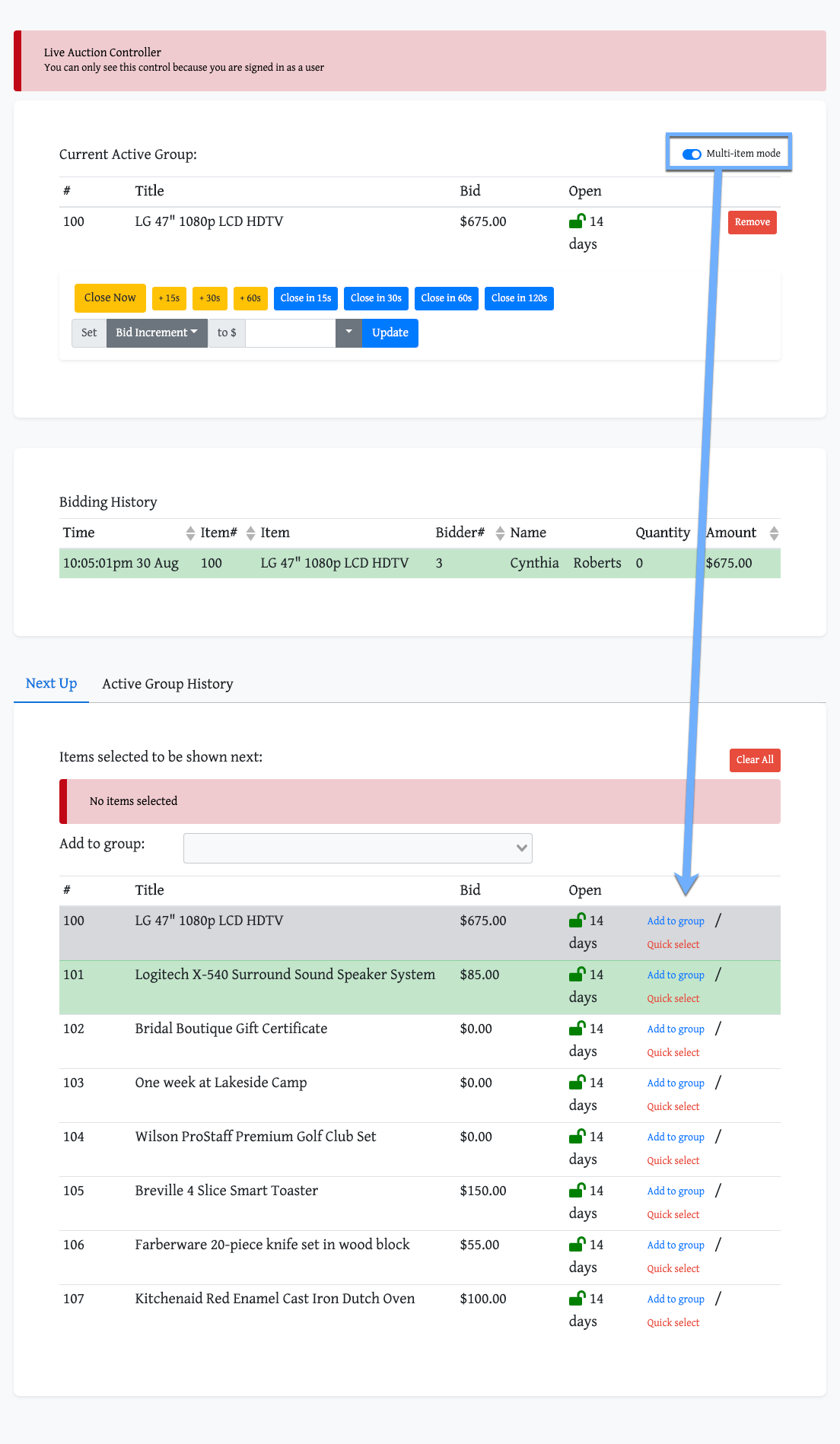 An example from an Auctria "Demo" auction.
Add To Group
To create a Group of items, you would use the Add to group option beside each item you want to add to your next grouping.
Once you have added your items to the Group, they will appear in the Items selected to be shown next area of the Live Auction Controller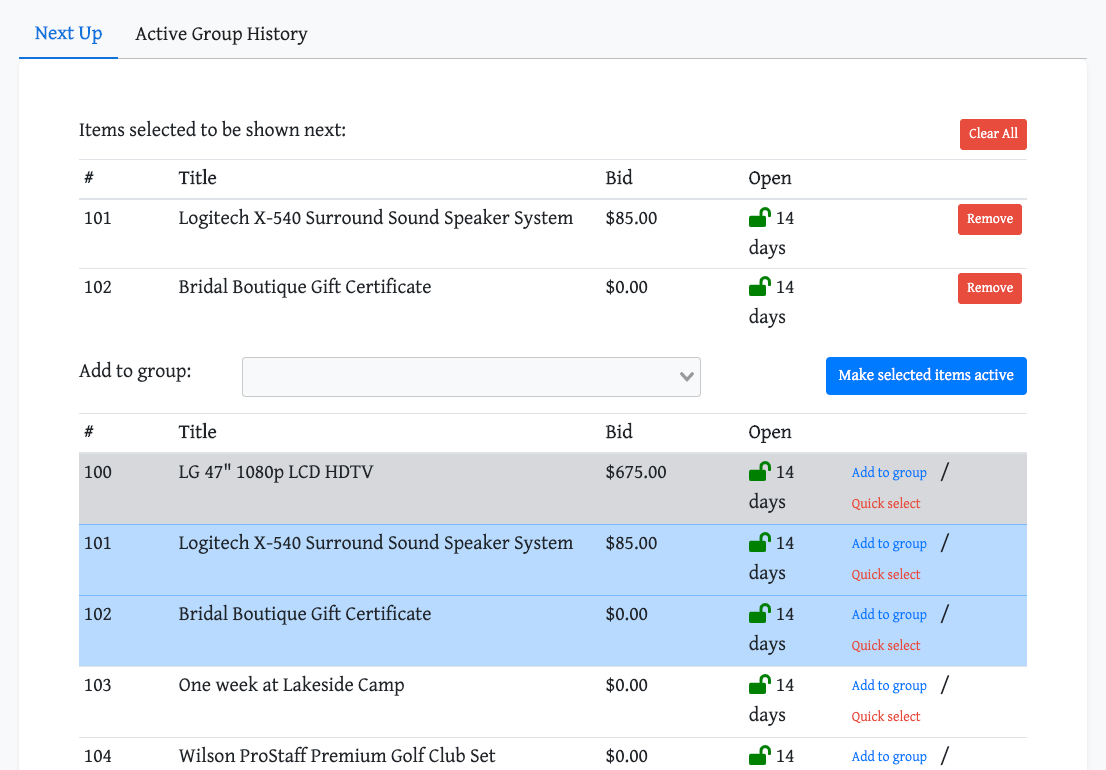 Clicking the Make selected items active button will move the group into the active items section of the controller (now seen as Current Active Group).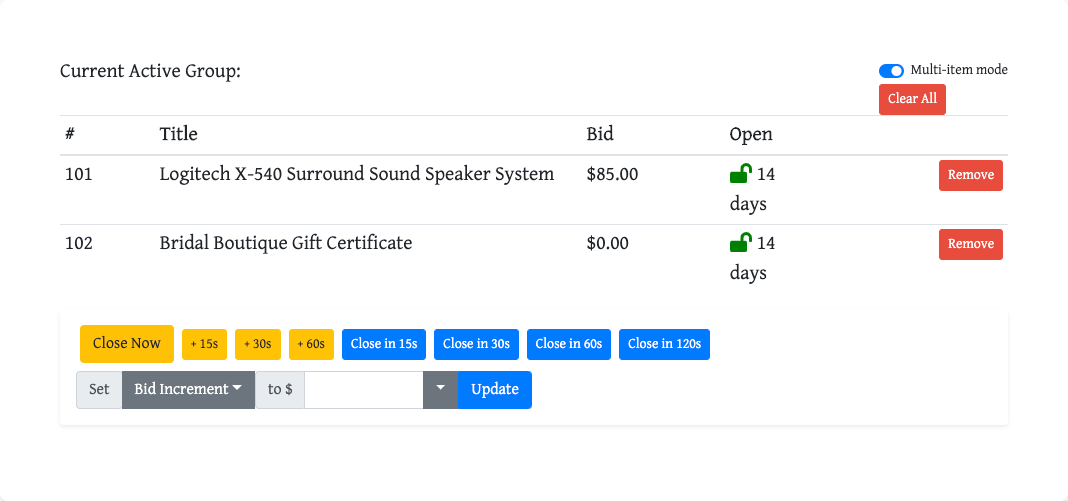 WARNING
All of the controls displayed, time and bid related, will affect all items in the group.
All of the items in the group will have a button to select the specific item the bidder wants to bid for.

WARNING
Turning off Multi-Item Mode will not change the Current Active Group items although it will immediate remove the selection options available when the option is enabled.
---
Last reviewed:
January 2023