System Emails
You can modify the System Emails sent to bidders and donors by clicking on Communication -> System Emails.
System Email Options
Clicking on this Action sidebar item will open the System Email Options page.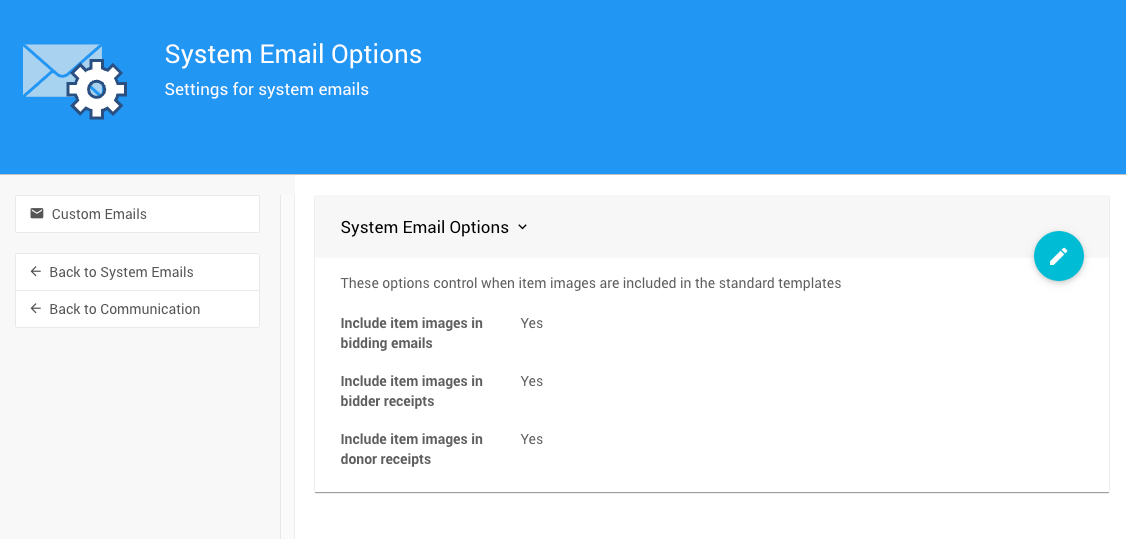 Managing System Emails
Each System Email has its own group of settings:
Edit Clicking on this will open the "Email Editor" pre-loaded with the elements of the relevant system email. See Editing Emails for more information.
Preview Clicking this will pop-up a preview of the current email filled with example text and data. To close the window: click outside the "pop-up" window, click the x in the top-right corner of the pop-up, or clicking on the "Close" button at the bottom-right corner of the pop-up.
Options Clicking on this will pop-up a window with an appropriate subject line suitable for the specific system email as well as the toggle options to use the standard header and footer elements.
Reset Clicking this will pop-up a window confirming you want to reset the specific system email to its defaults.

Editing System Emails
IMPORTANT
When Editing System Emails, especially when adding content to existing rows/columns spaces, note there could be an Add Behavior Visibility condition set for the specific space. This is indicated by an "eye" icon on the right side of the element.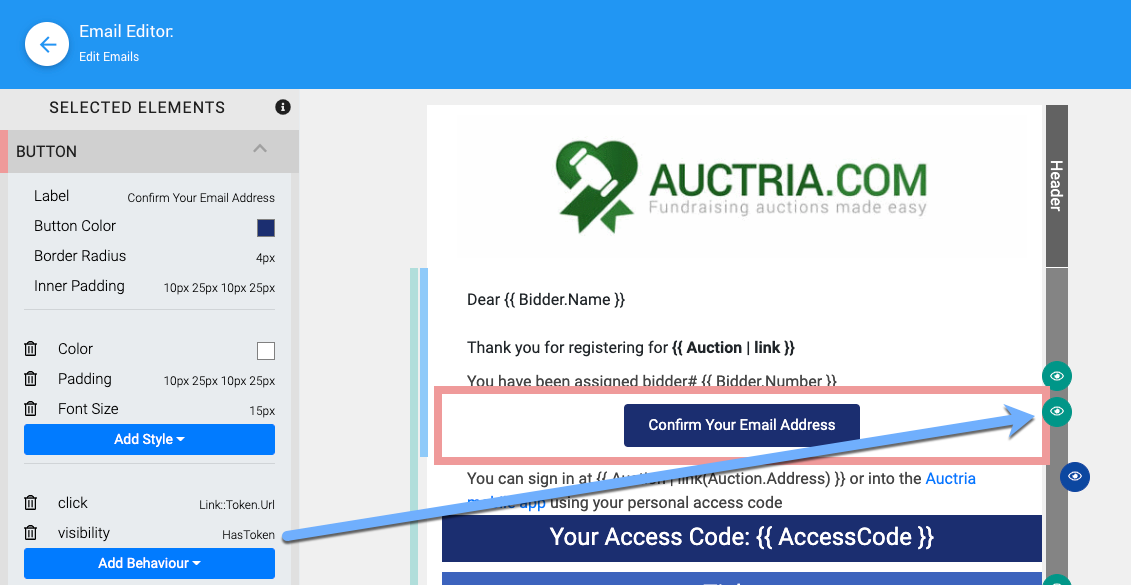 ---
Last reviewed:
February 2023