Gift Certificates
The Gift Certificates - Printable gift certificates page has tabs for the settings: Selection; Options; Appearance; and, Advanced.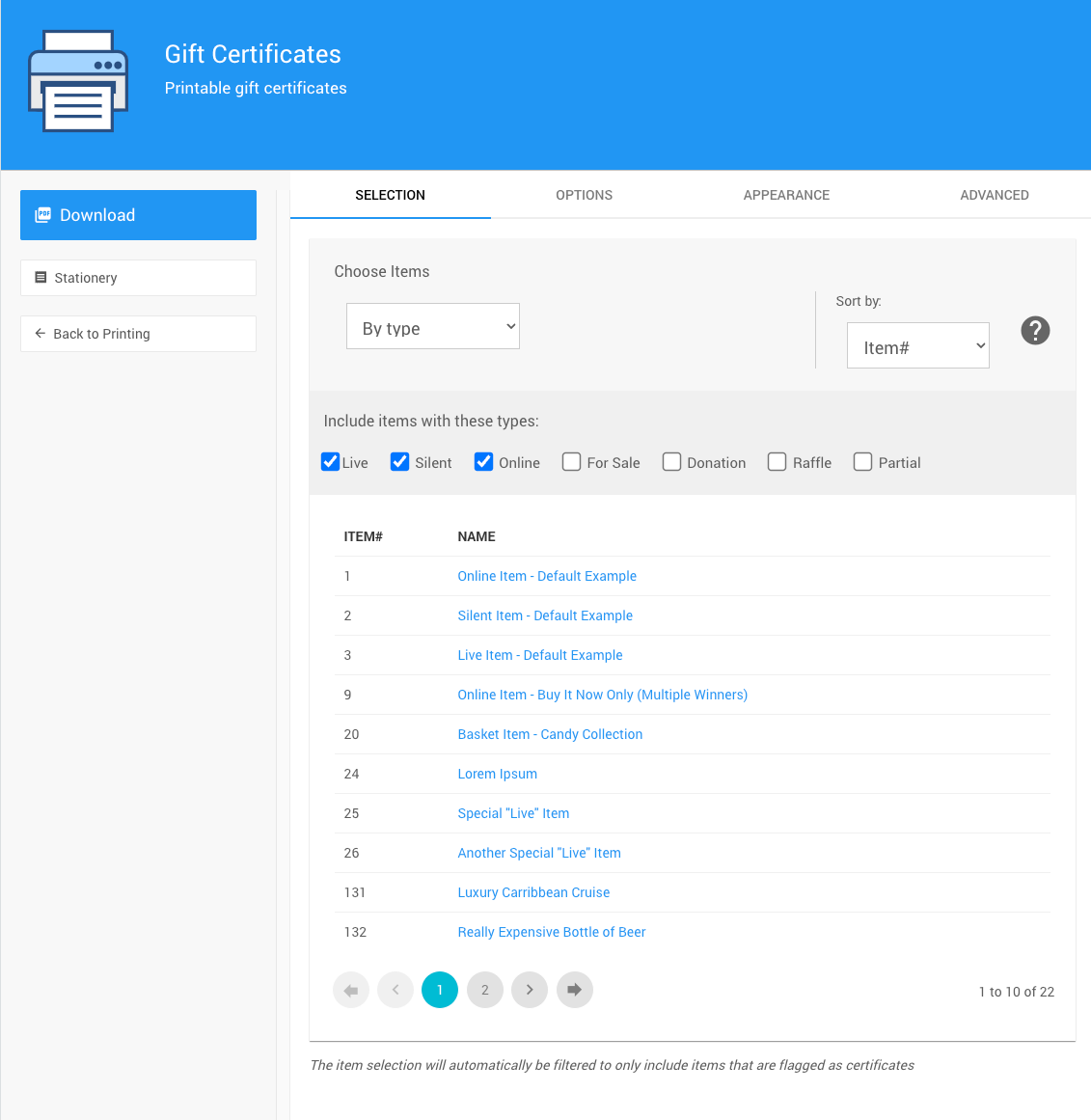 ---
Selection
The Selection tab provides the "Choose Items" interface allowing you to select items for the Display Pages. See Choose Items Filters for more details.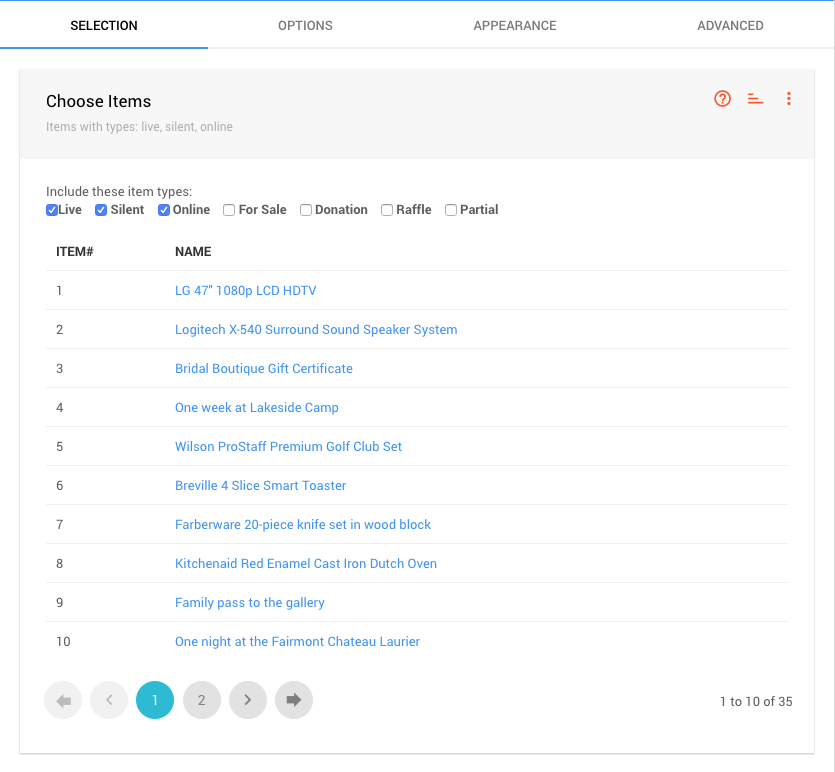 ---
Options
The Options tab provides settings for Layout, Item Information, and Donor Information.

Layout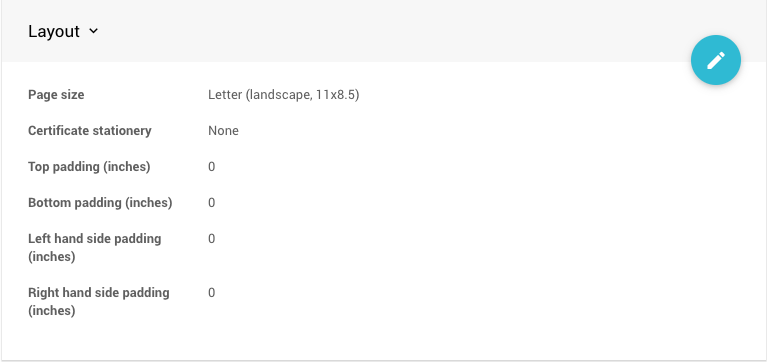 Page size

select from numerous standard page sizes.

Certificate stationery

select from available stationery.

Top padding (inches)
Bottom padding (inches)
Left hand side padding (inches)
Right hand side padding (inches)
Item Information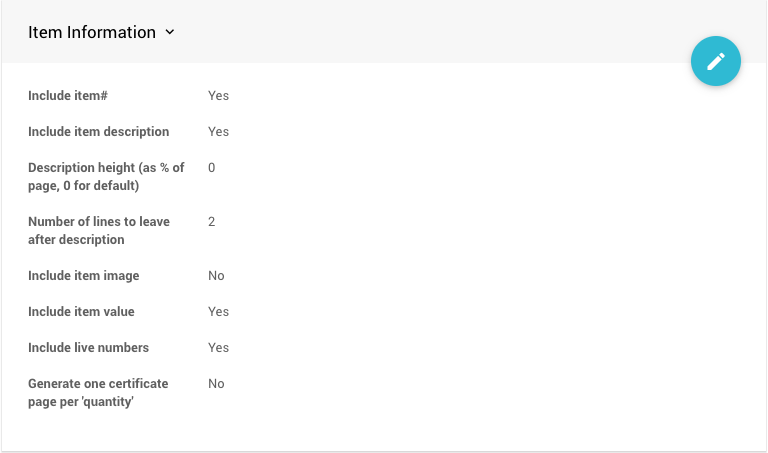 Include item#
Include item description
Description height (as % of page, 0 for default)
Number of lines to leave after description
Include item image
Include item value
Include live numbers
Generate one certificate page per 'quantity'
Donor Information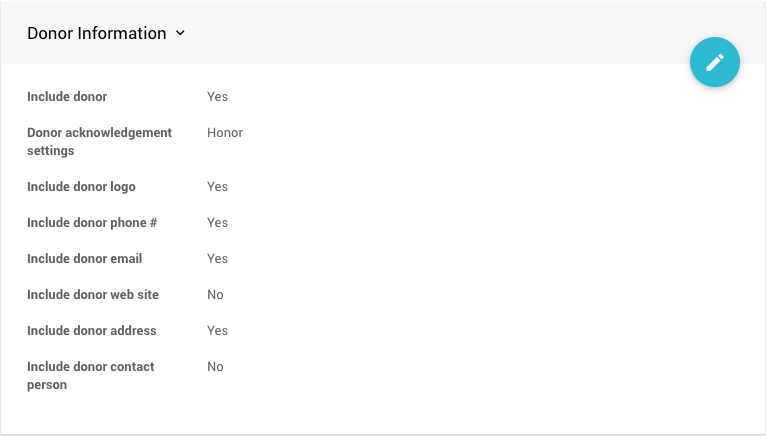 Include donor
Donor acknowledgement settings


how should a donor's 'acknowledge publicly' settings be treated.

Include donor logo
Include donor phone #
Include donor email
Include donor web site
Include donor address
Include donor contact person
---
Appearance
The Appearance tab provides settings for Alignment, and Fonts.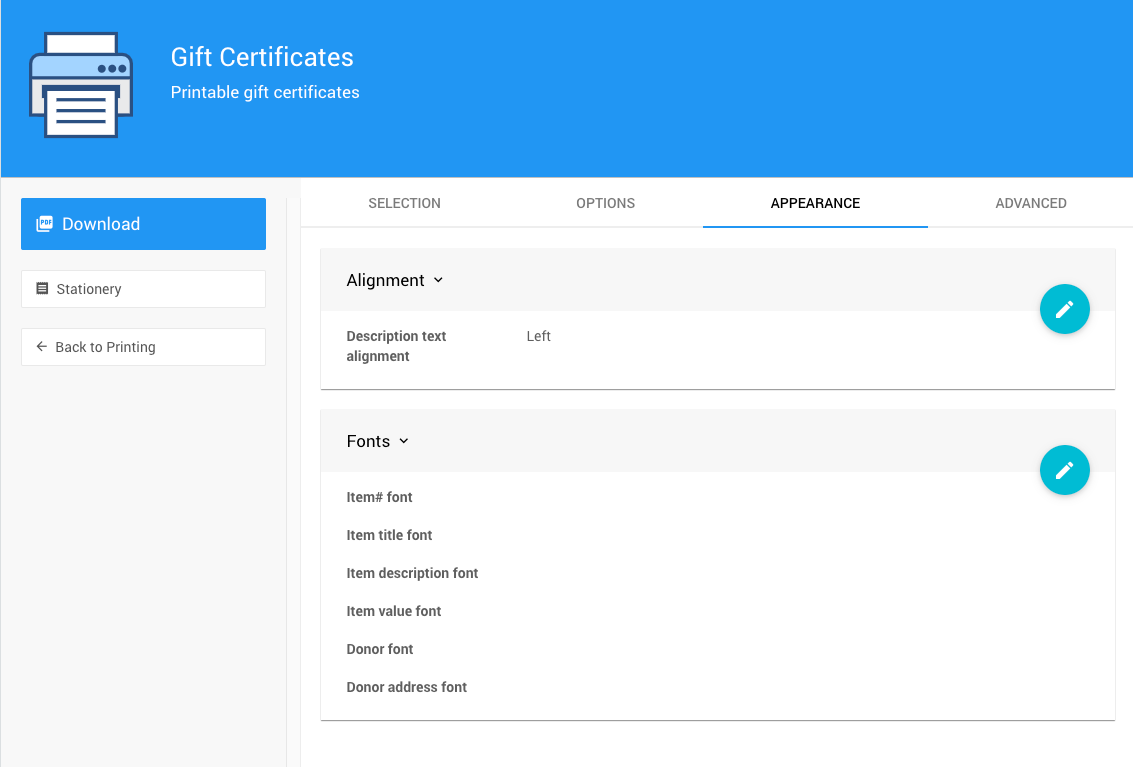 Alignment
Description text alignment

selected from a pre-defined list.

Fonts
The Fonts panel manages the various font sizes, font family, and color of the fonts used.
Item# font
Item title font
Item description font
Item value font
Donor font
Donor address font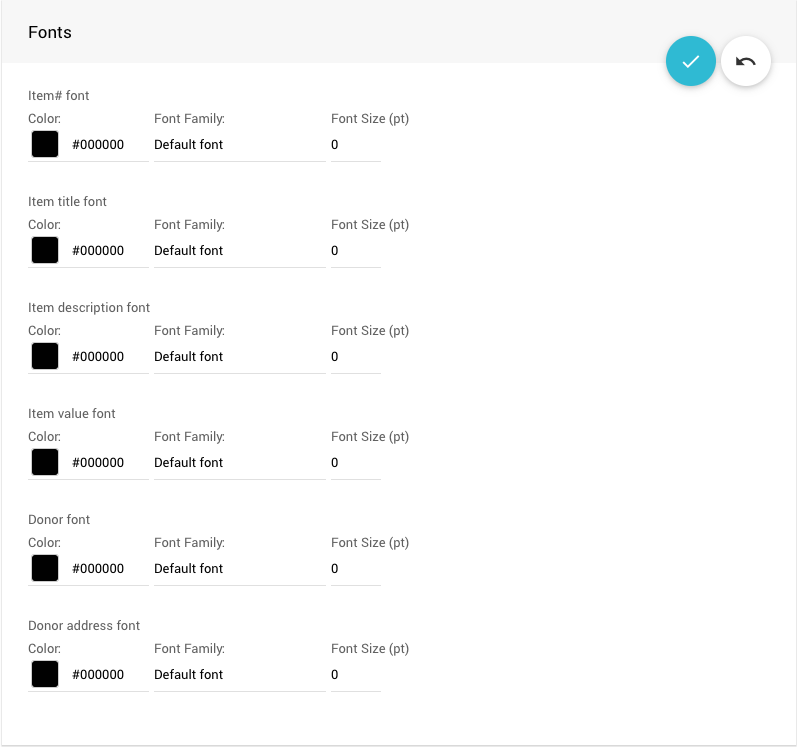 The font "Color" is chosen with a "color picker" tool.
The "Font Family" can be chosen from a drop-down selector of pre-defined font families.
Leave the "Font size (pt)" blank, or 0, to use the default value.
---
(advanced)
Advanced
The Advanced tab provides for more in-depth settings for the Gift Certificates content.

Item description format

this options gives you full control of what is shown for the item description.

Donor acknowledgement format

this options gives you full control of what is shown for the donor acknowledgement.