Content Cards
Rich Content - Content Cards
Content Cards are often made up of an image and text elements placed as a section into a single row as a Rich Content element.
Drag and drop the More Column Content element from the Website Editor Sidebar into the column space where you want to add the Content Card.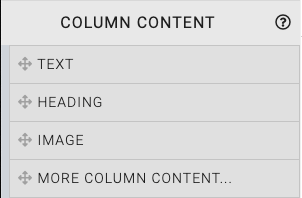 This will open the Choose Content window. Select the Rich Content tab.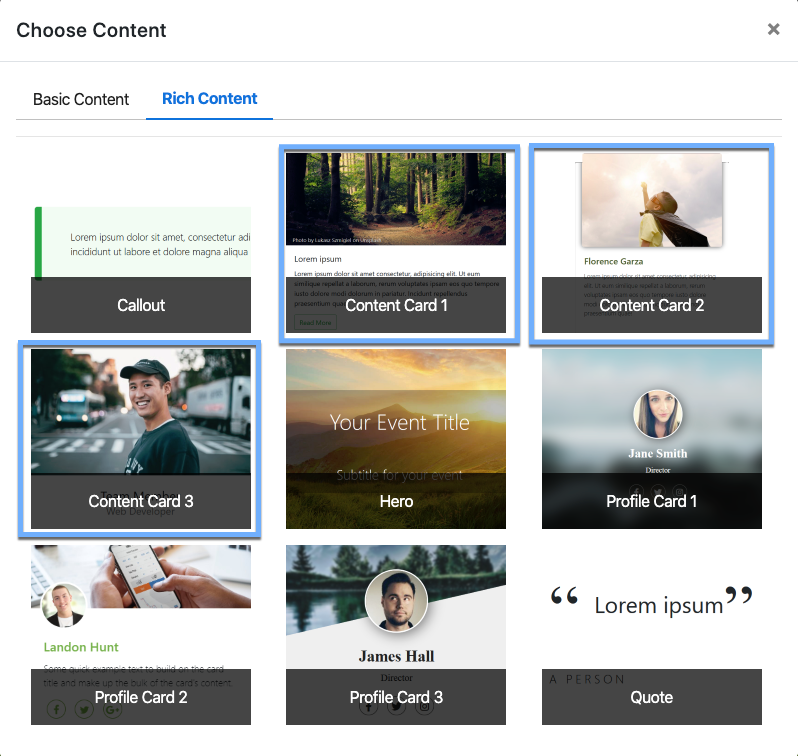 Clicking one of the Content Card elements will now drop it into the column space you selected.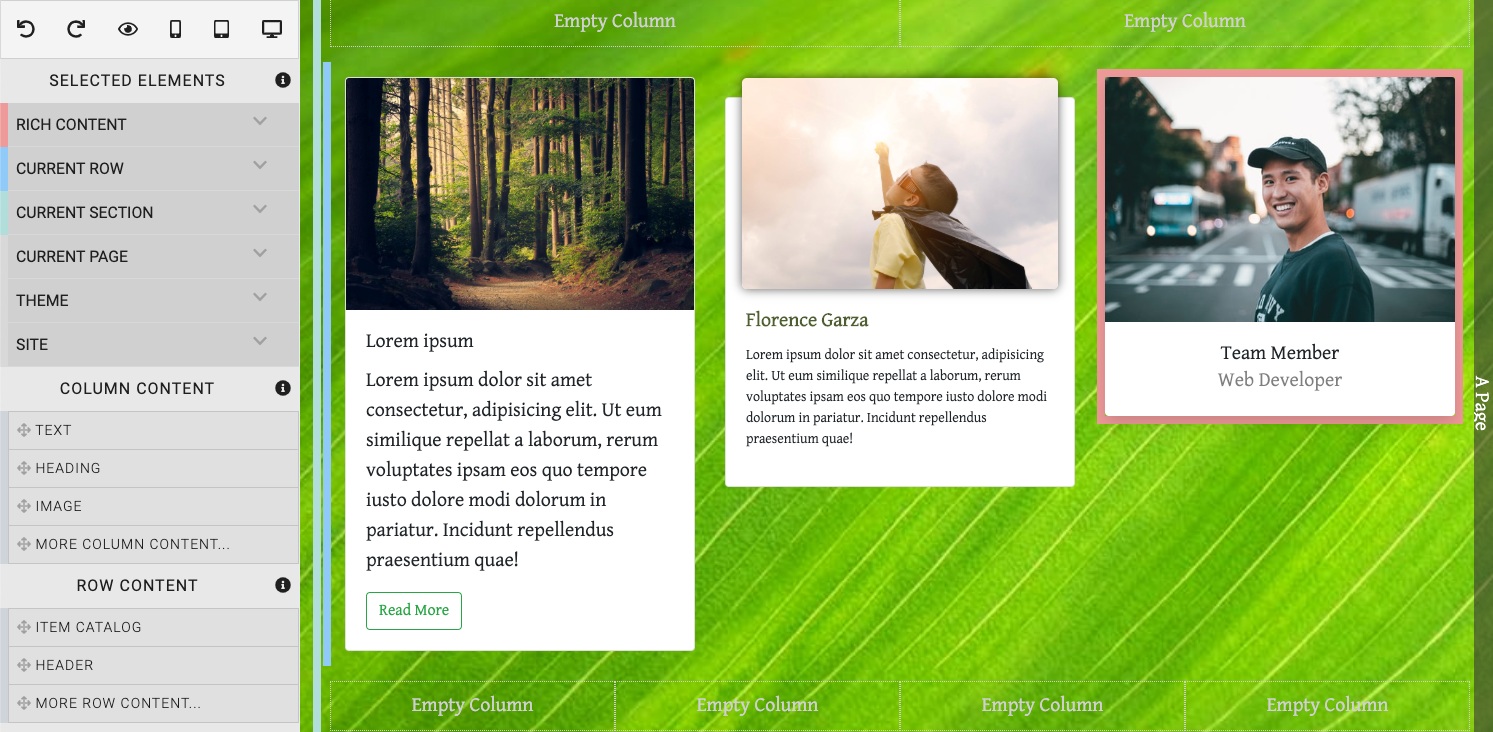 TIP
Content Cards will fill the width of the column they are dropped into.
Edit Content Cards
Each element within the Content Card can be edited by double-clicking on it. For example, double-clicking an image will open the Choose Image pop-up while double-clicking a word in a text element will open its relevant text editor (see Text Element for more details).
There are several different styles of Content Cards currently available.
Content Card 1
Content Card 2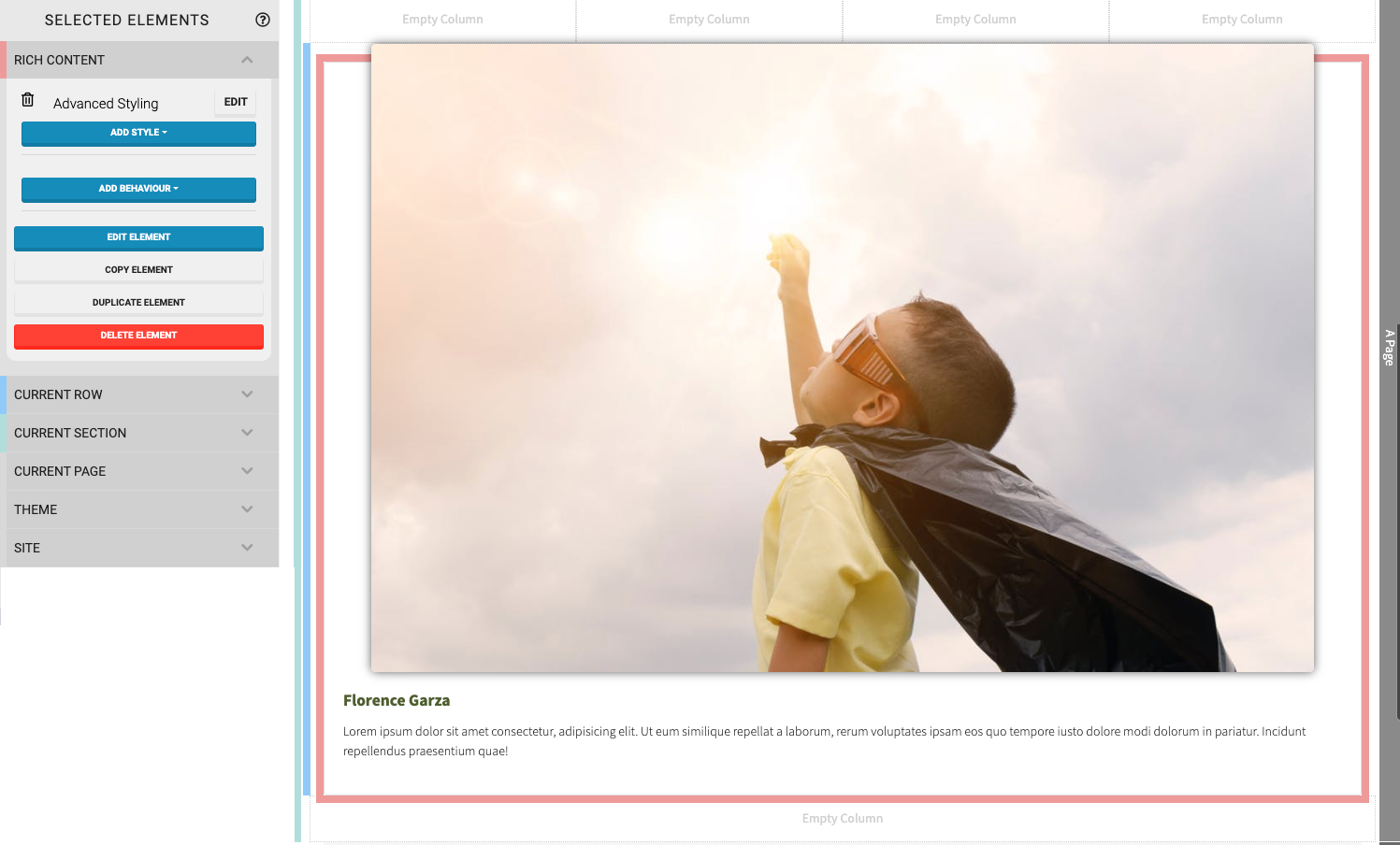 Content Card 3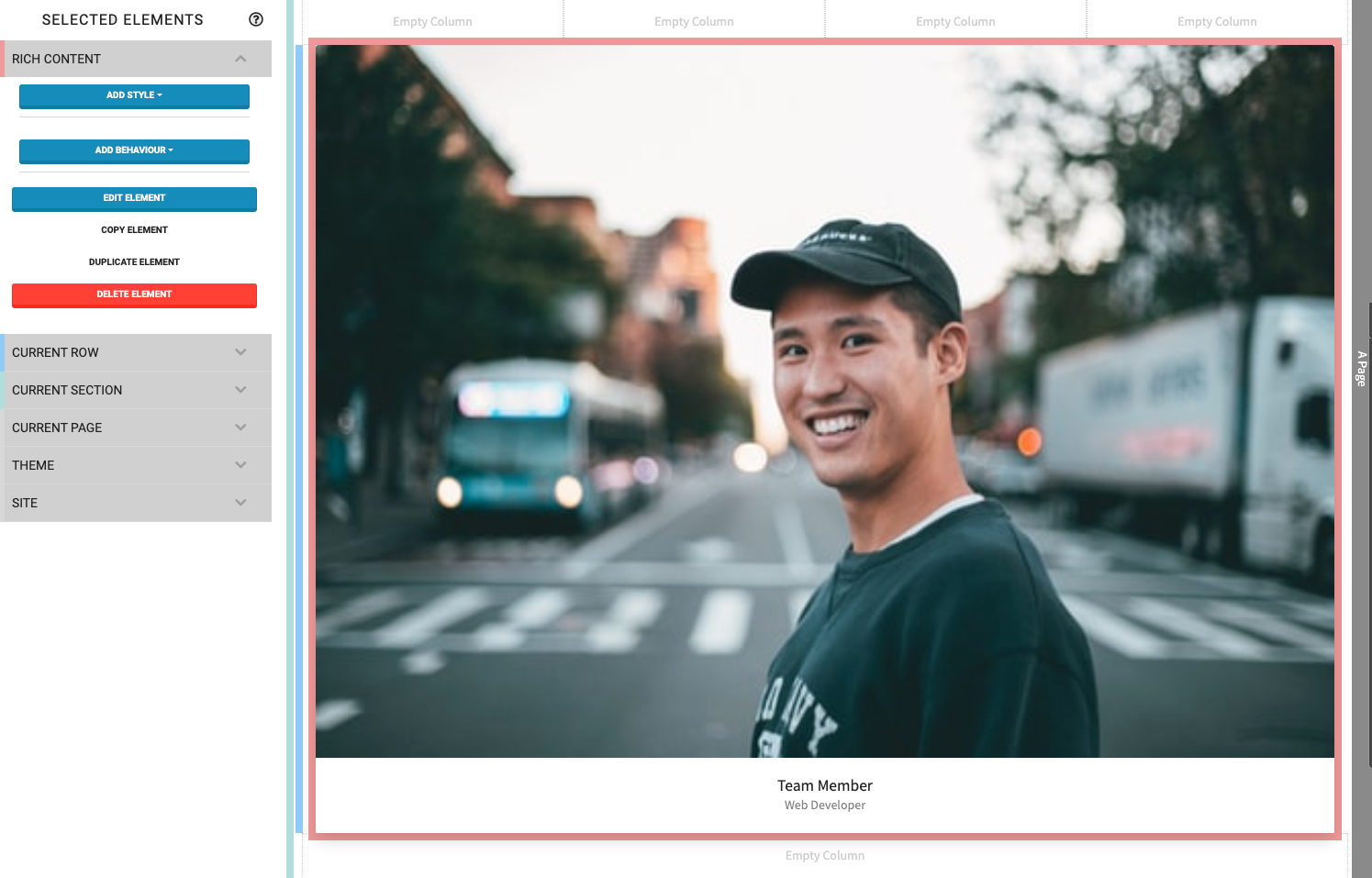 ---
Last reviewed:
February 2023