Text Profile
To open the Texting Profile page, from the main Auctria dashboard, click through Communications Texting Text Options, and then click the Text Profile action button in the sidebar.
An example of the Texting Profile page prior to completion.
Status

This section of the Texting Profile dashboard shows the current status of the profile.
Profile Contact Information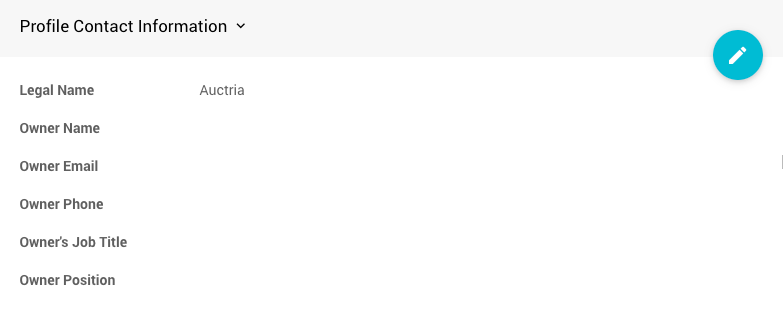 This information is REQUIRED for the profile submission.
Use this section to enter the Contact Information for this texting profile.
Legal Name - The exact registered name used for the organization.
Owner details - These are the direct contact details for the person representing the organization.
Address
IMPORTANT
The address used here will be copied to the Organizations dashboard Address section.
These addresses use the same reference data.
This information is REQUIRED for the profile submission.
WARNING
This is not the in-person event address, or the local organization address.
This is the full address found on the organization's legal registration.
Organization Details
An example taken from a demonstration event.
Use this section to further identify your organization with its Type, Registration Number, Industry, and Website address.
INFORMATION
The Website address will self-populate from your Organization > Contact Information details.
Update Profile
Once all of the "blanks" have been filled in, click on the Update Profile button under the Actions sidebar on the dashboard.
Auctria will handle the registration for the Campaign Trust Registry automatically through Twilio once the profile is submitted.
See A2P 10DLC for additional reference on these requirements.