Adding Users
January 2023: the current dashboard release has new graphics and some interface changes. Many screenshots still reflect the older release and will be updated shortly.
WARNING
In order to create (or delete) users, you must be an administrator of the organization. Also to note, you cannot delete your own User account no matter your permission level.
---
To Add A User
Click on Organization → Users → Add User (or the + icon above the user list)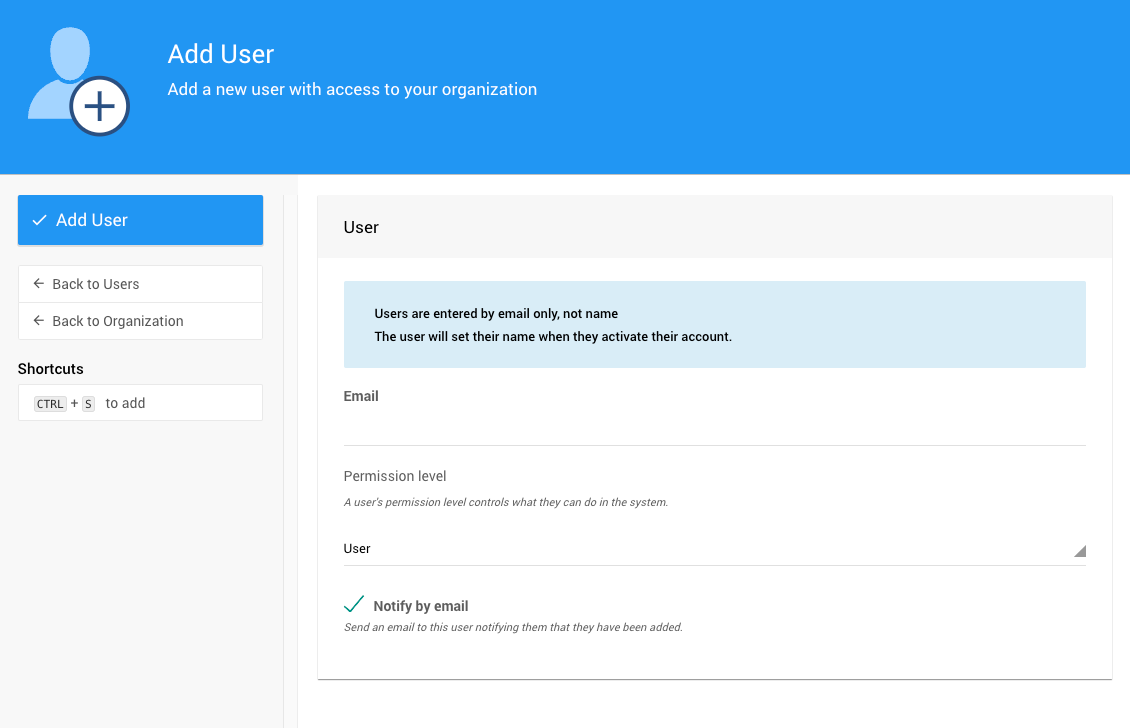 You only need to provide the user's email address. Auctria, by default, will send an email to the user with a link allowing them to complete their account information (including setting their password).
Optional Steps
Change the Permission level as needed from the drop-down selector, the default is User.
Check to ensure the Notify by email option is enabled (this will send out the "password" email).
Click on Save User (the blue button on the left side of the screen under Actions).
---
Subscription Limits
Auctria subscription plans have limits for the number of Users.
| Subscription Plan | Number Of Users Limit |
| --- | --- |
| Explorer | 3 |
| Emerald | 10 |
| Diamond | 99 |
This is not the same limit on the number of guests an event can have.