Auction Health Checks
How Did I Get Here?

From the main Auction dashboard, click through the Auctions entry and then click on the Health Checks entry on the Auction dashboard.
The Health Checks dashboard allows you to run a collection of individual checks indicating if you have anything in your event that may require attention.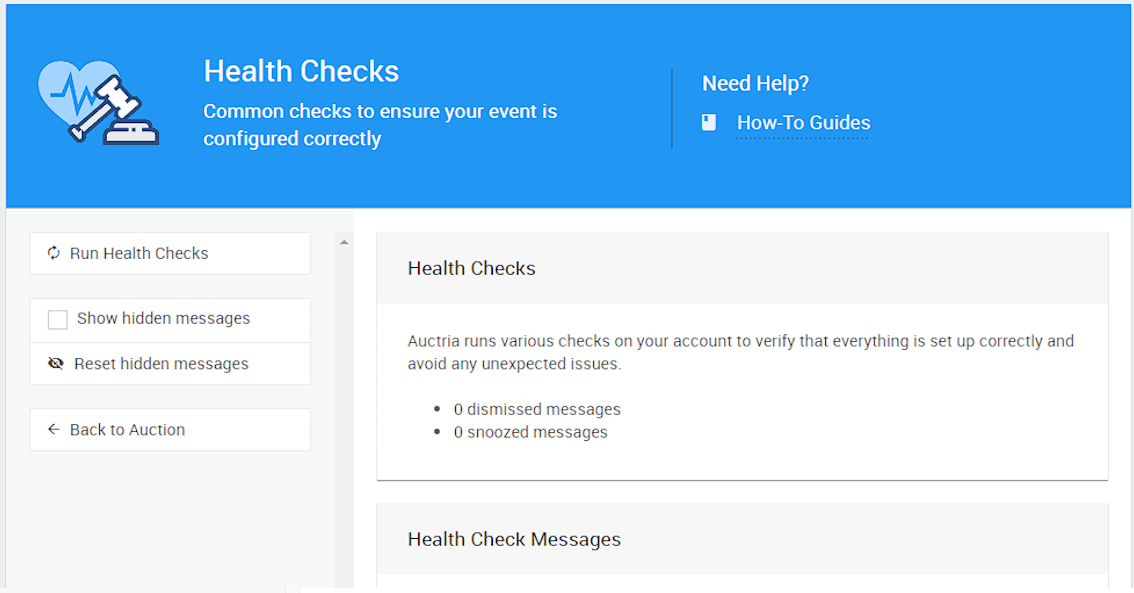 Run Health Checks
The system will run health checks periodically on your event.
To update them immediately, click the Run Health Checks button in the Health Checks dashboard.

A progress pop-up will display while the Health Checks are being run. Anything that needs your attention will appear in the Messages panel after completing.
Messages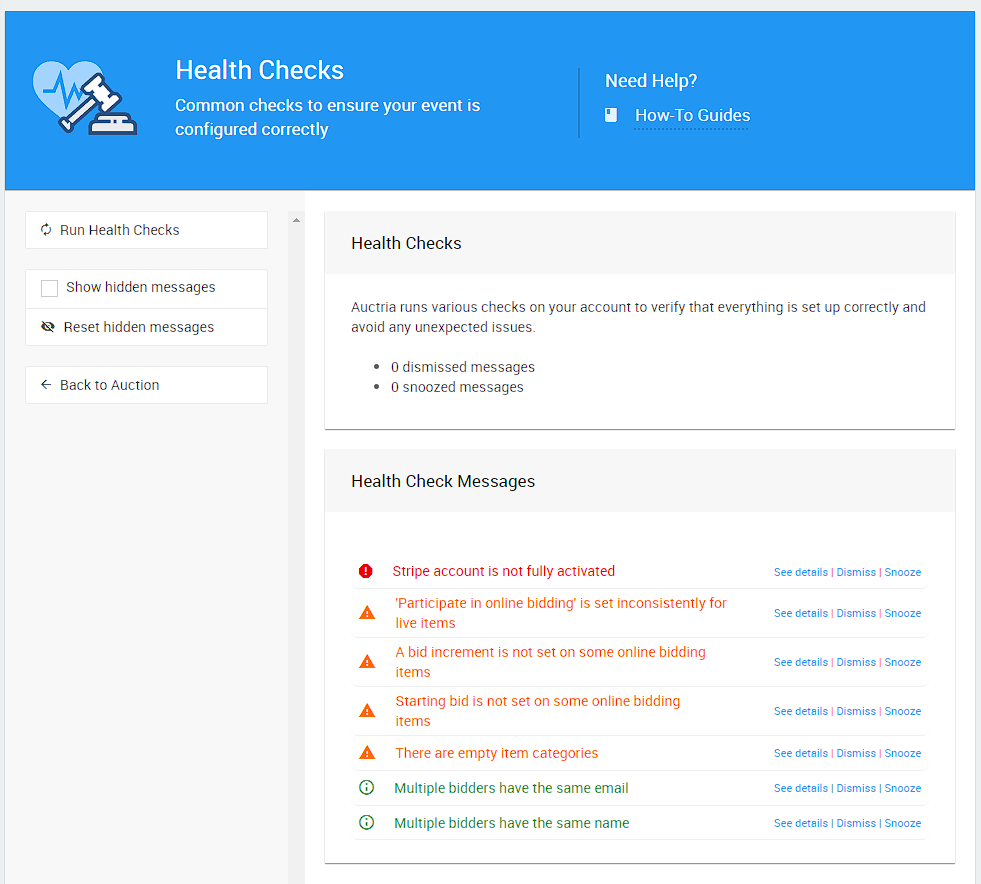 An example from a demonstration event.
The messages are color-coded to help identify the issue's potential severity. Each issue will have action links you can click on as needed.
See Details This link will take you to an appropriate place in Auctria to address the issue.
For example, a Stripe issue will take you to your Stripe.com Connection page, and an item-related issue could take you to a list report with the items triggering the check.
Dismiss Clicking this action link will clear the message from the panel.
Click the Reset Hidden Messages in the sidebar to restore these messages. To temporarily display the messages, click the toggle action Show hidden messages in the dashboard sidebar.
Hide for 7 days This will "snooze" the message for seven (7) days.
---
Last reviewed:
October 2023