Registered Cards
Registering a credit card to a bidder helps speed up the checkout process.
To register a credit card for a bidder, navigate to the Bidder Details page.
Click Register Credit Card.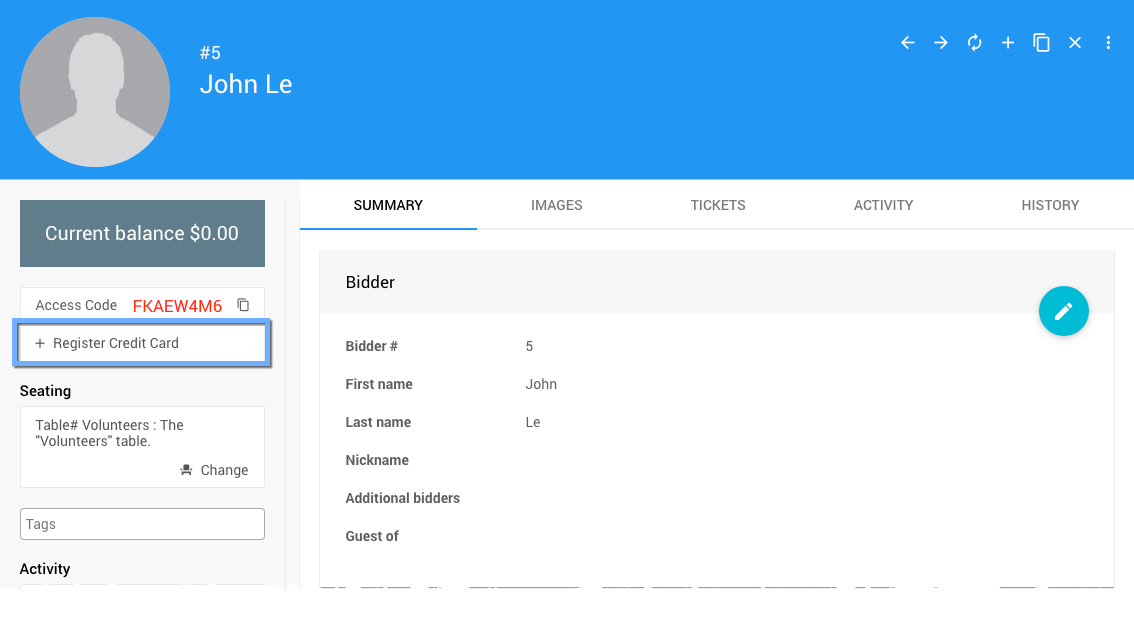 An example taken from a demonstration event.
On the popup Register Credit Card window, either swipe the card if you have a connected card reader, or enter the credit card number, CCV, and expiry. Click Submit.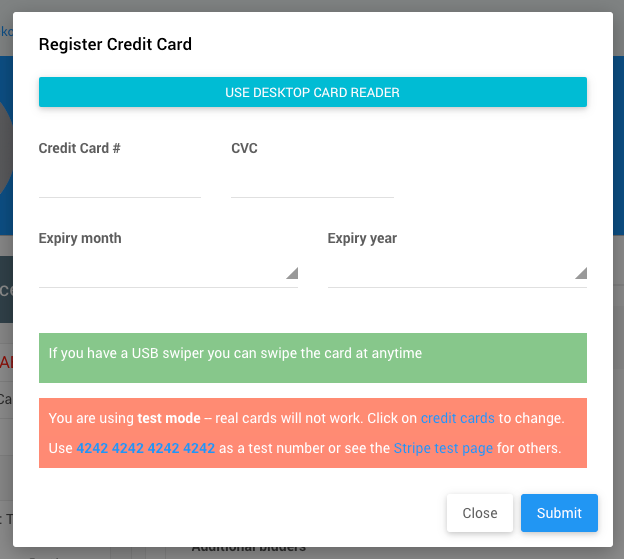 An example taken from a demonstration event showing the test mode reminder.
The Bidder Details page will now show that a card is registered, and you can see the credit card details by hovering over Credit Card Details (displayed after the credit card has been registered).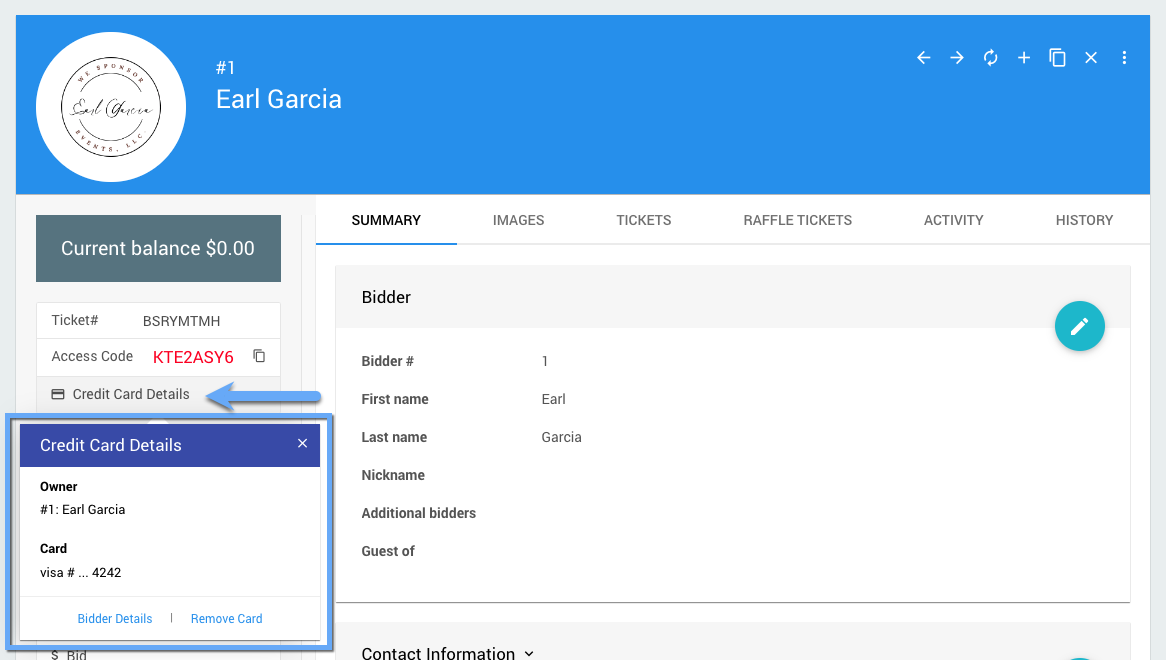 Changing Credit Cards
To change credit cards, you need to remove the card that is currently registered and then register a new card.
To remove a card, hover over Credit Card Details on the Bidder Detail page. Click Remove Card.
After the card has been removed you will be able to register the new card.