Word Documents
To generate Word Documents, from the main Auction Dashboard, click through Printing and then click on Word Templates.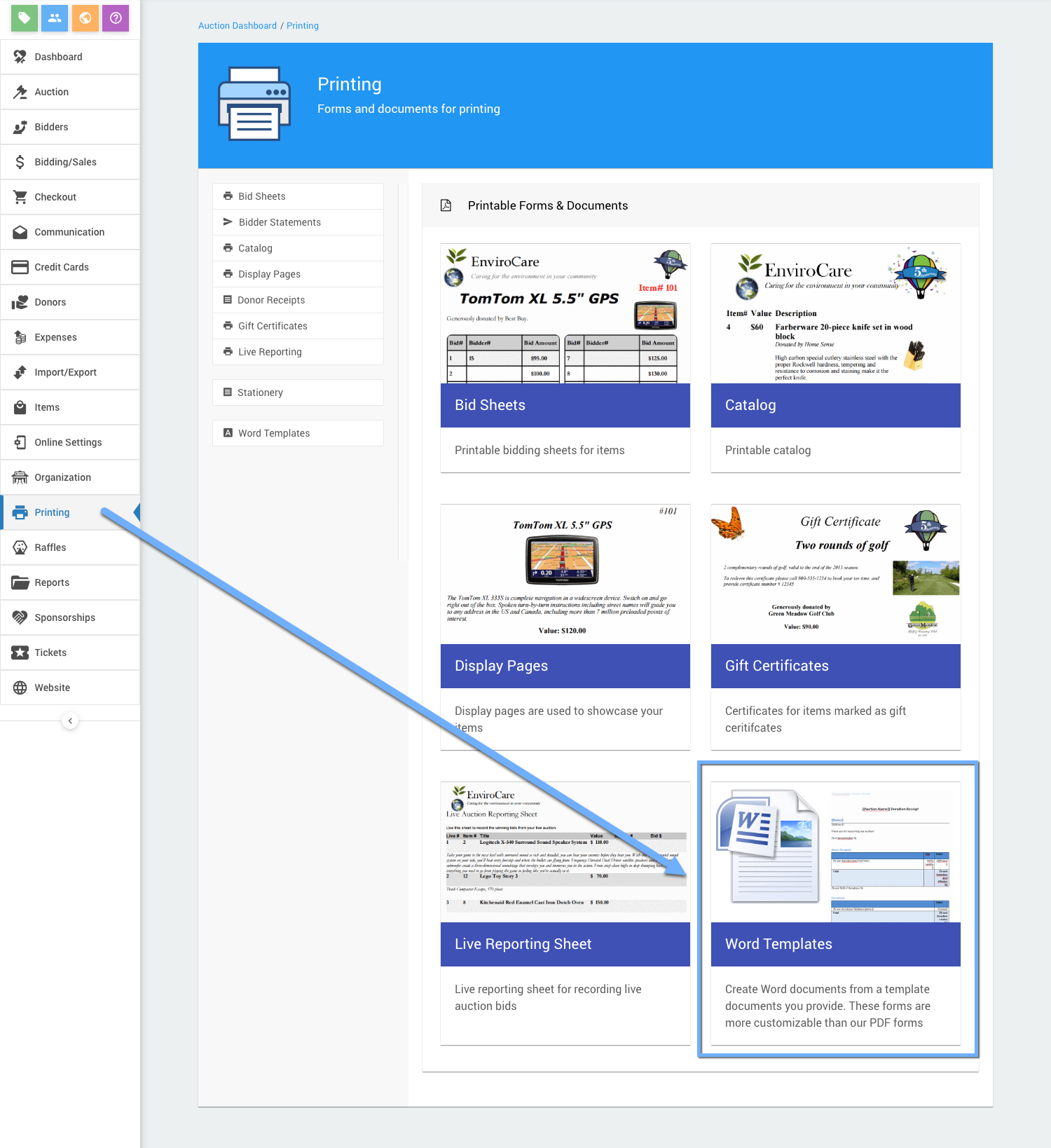 The Word Templates dashboard will show up to three sections.
Document type;
Word template; and,
Records selector (base on Document type selected).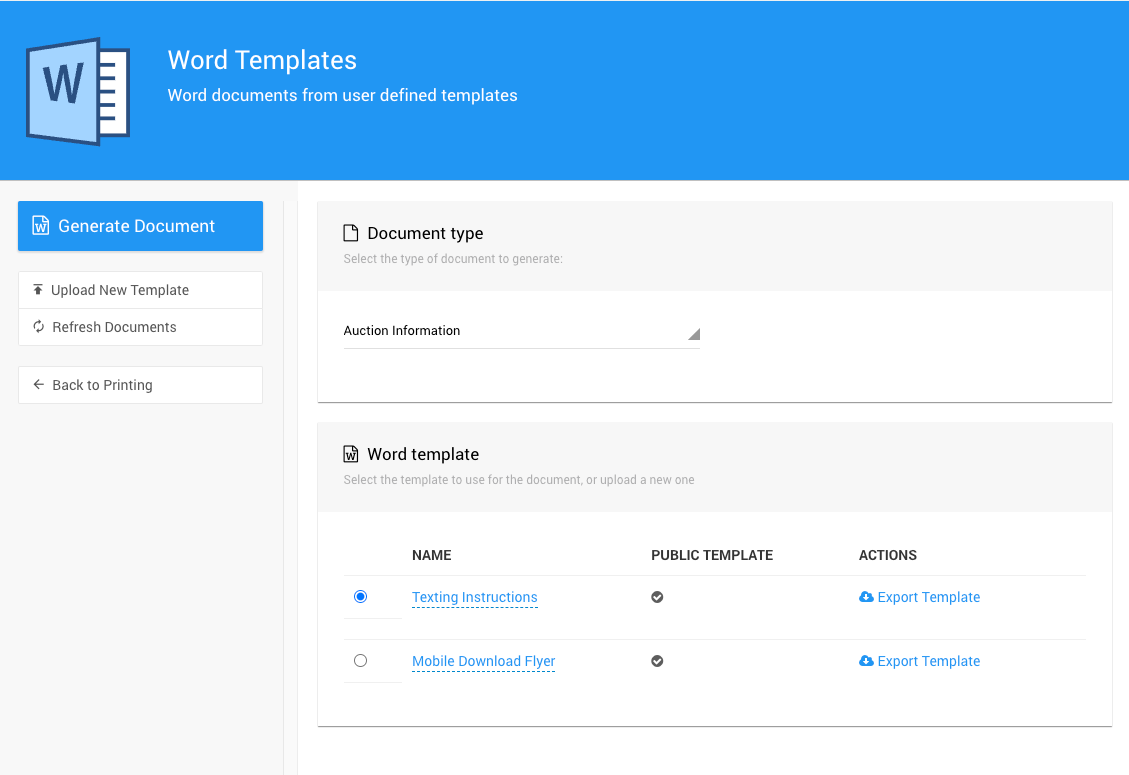 All examples taken from a demonstration event.
Select Document Type
The Document type allows you to select the type of form to generate.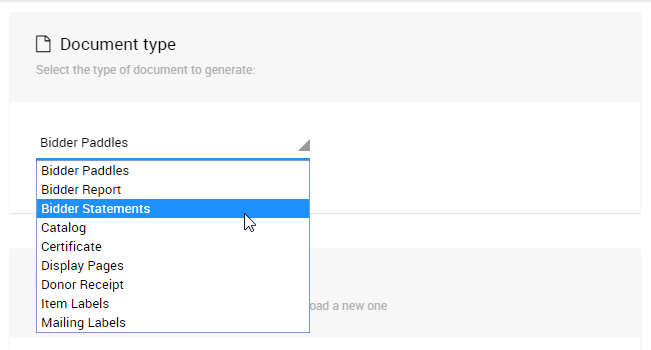 Select Type Template
The Word template section allows you to select a template. Each form type has its own selection of templates available. There are a number of default templates which are available to all auctions, and you can upload your own as well.

Select Records
The Records selector section allows you tp select the records you want to use with the form you are generating. The control shown in the example here will vary based on the type of form and whether it is based on bidders, items, or donors.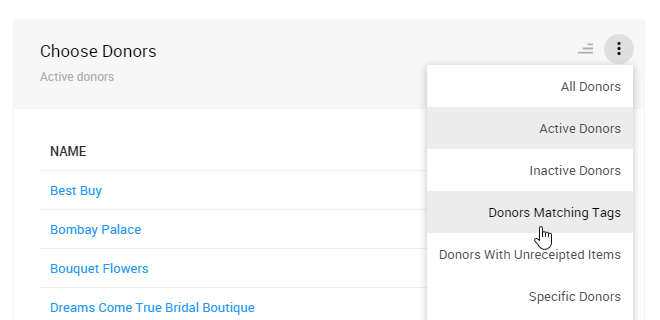 Generate Word Documents
Finally, to download the Word document, click on the Generate Document button.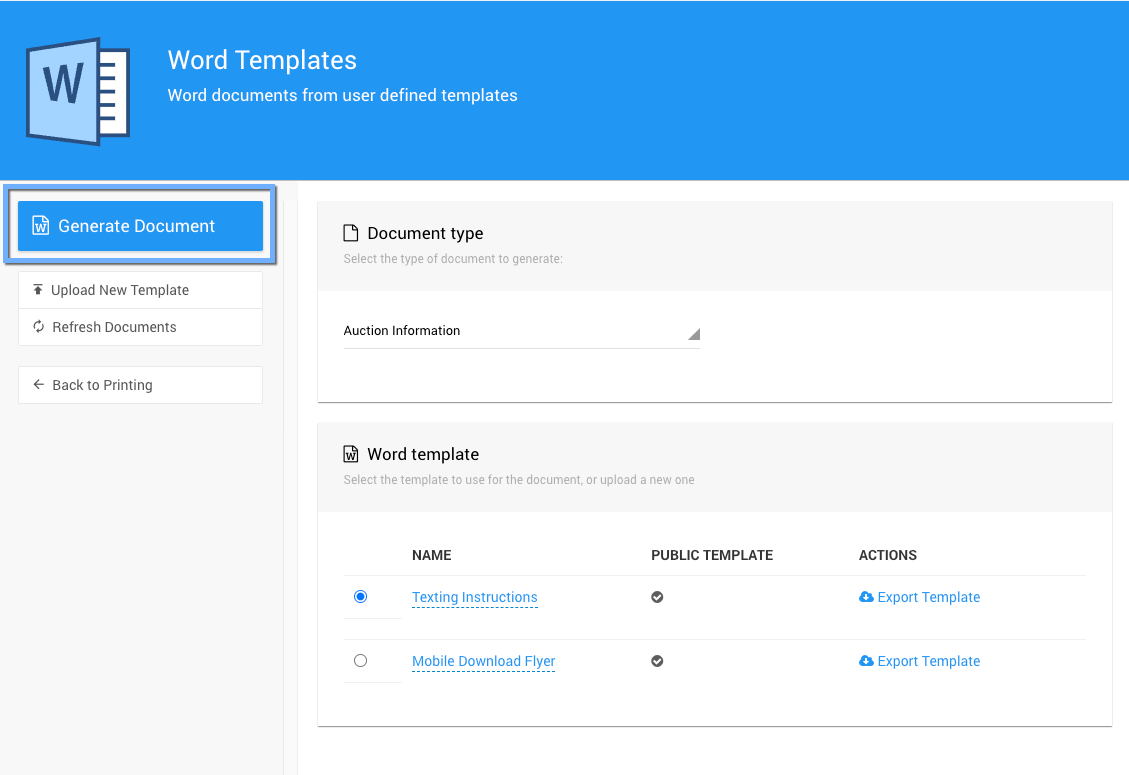 ---
Last reviewed:
March 2023