Auctria Balance
Processing credit card charges through Auctria has a fee associated with it.
Auctria Balance
To view your Auctria Balance for fees, from the main Auctria Dashboard, click through Organizations and then click Auctria Balance in the organizations sidebar. If you use Stripeopen in new window, this fee is automatically deducted, and the balance will show as zero.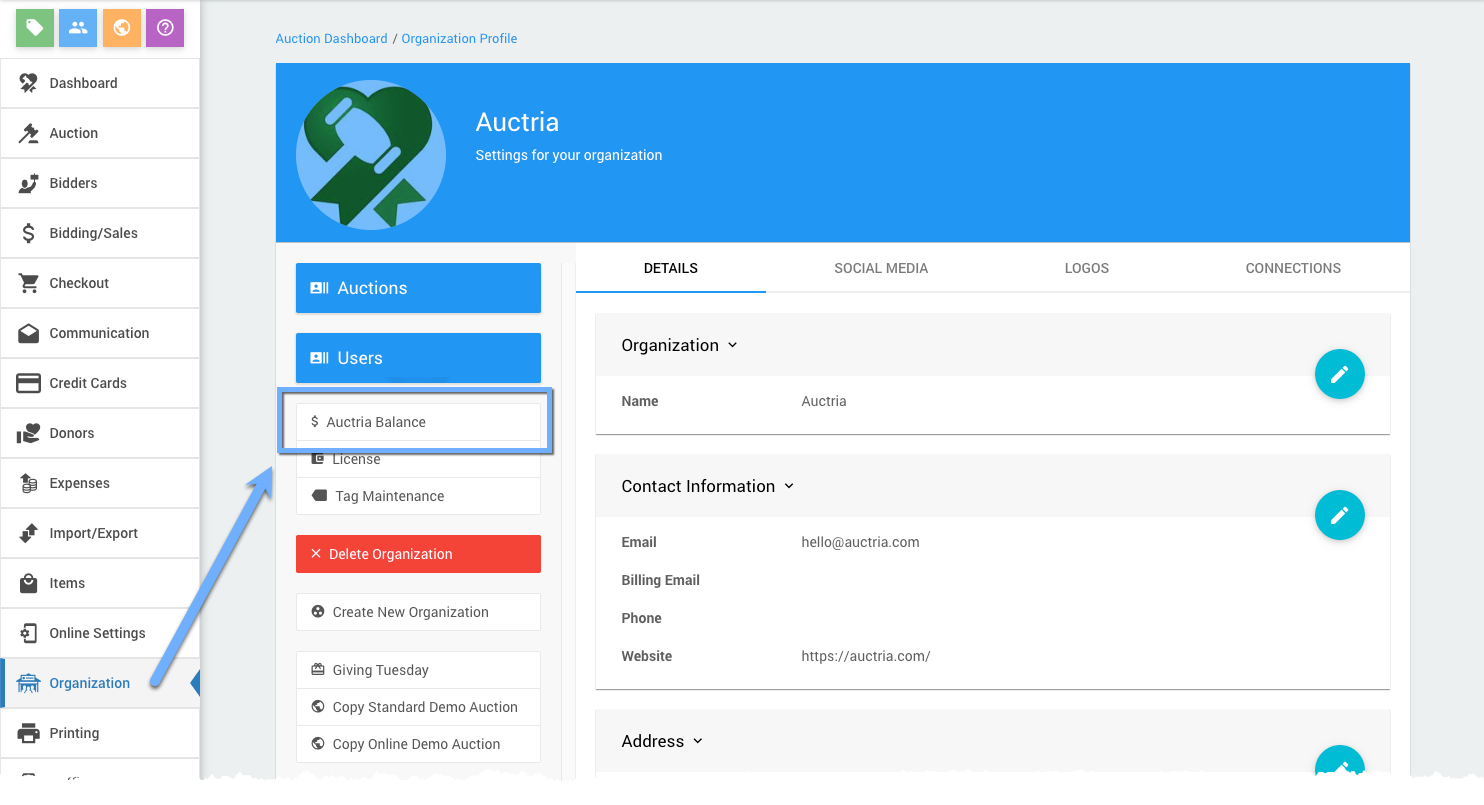 All examples taken from a demonstration event.
If you use Authorize.Net, these fees are tracked below.
Account Balance Due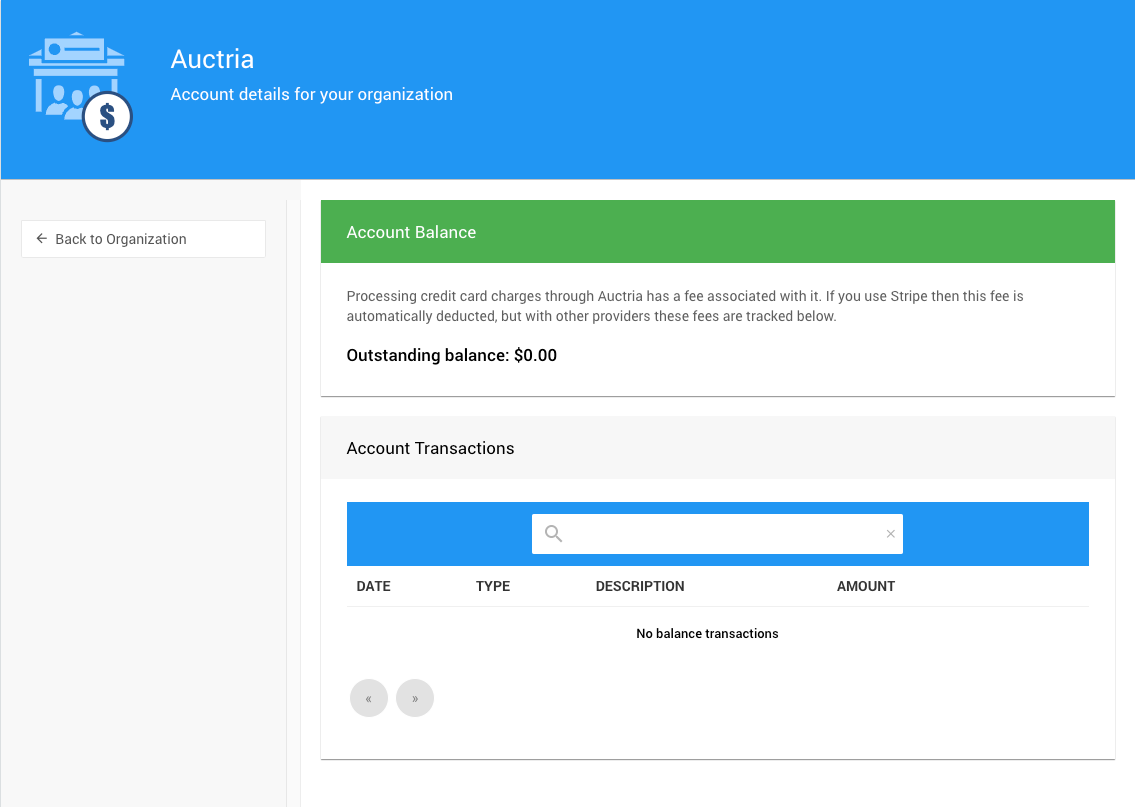 If there is an Outstanding balance you will see a Pay Now button in the sidebar. This will take you to the online payment page on the Auctria main website.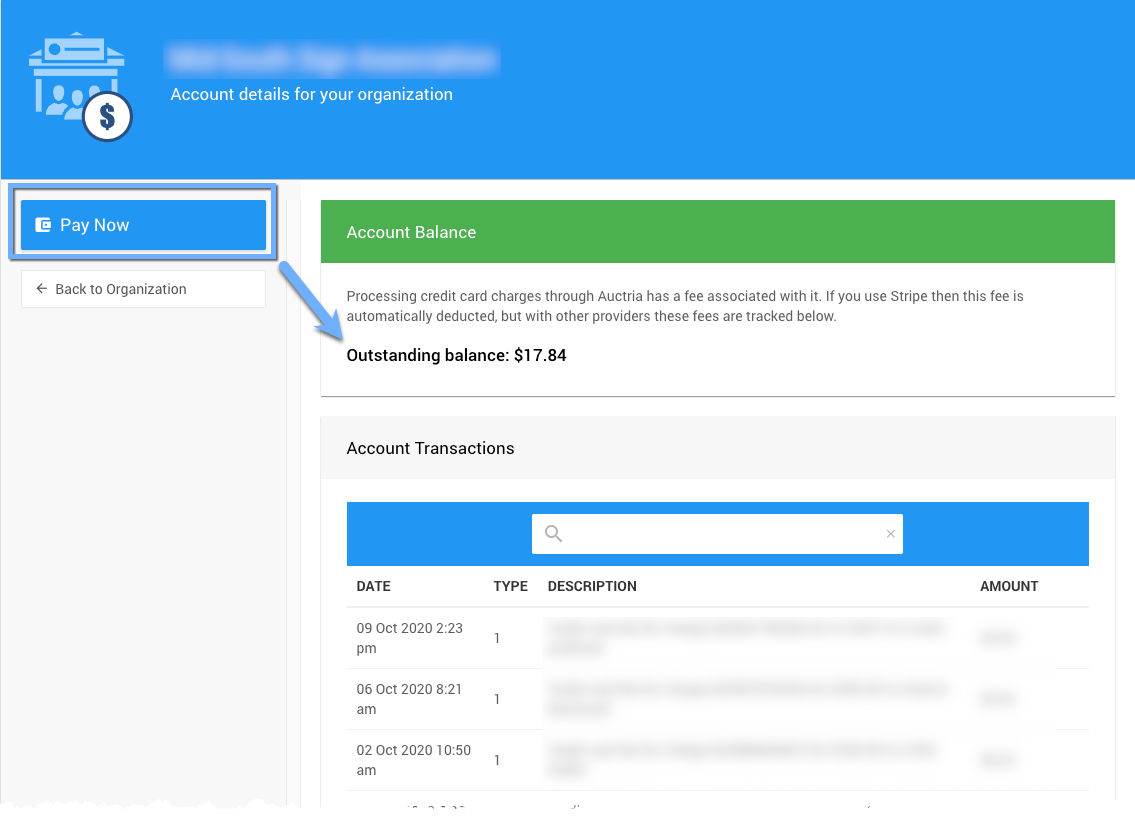 An example from a demonstration event.
---
Last reviewed:
August 2023