Mobile Notifications
If you have bidders using the Auctria Bidder Mobile App you can send them direct notifications.
Click on the Send Notification button on the Communication page.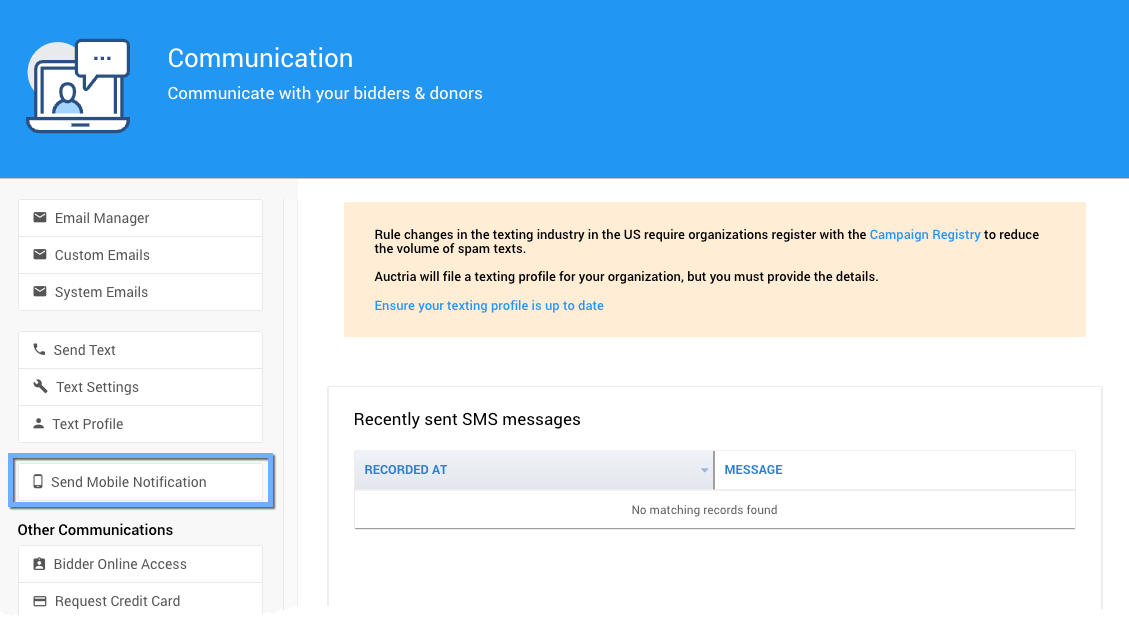 You can then enter a message and title and select the bidders to send it to: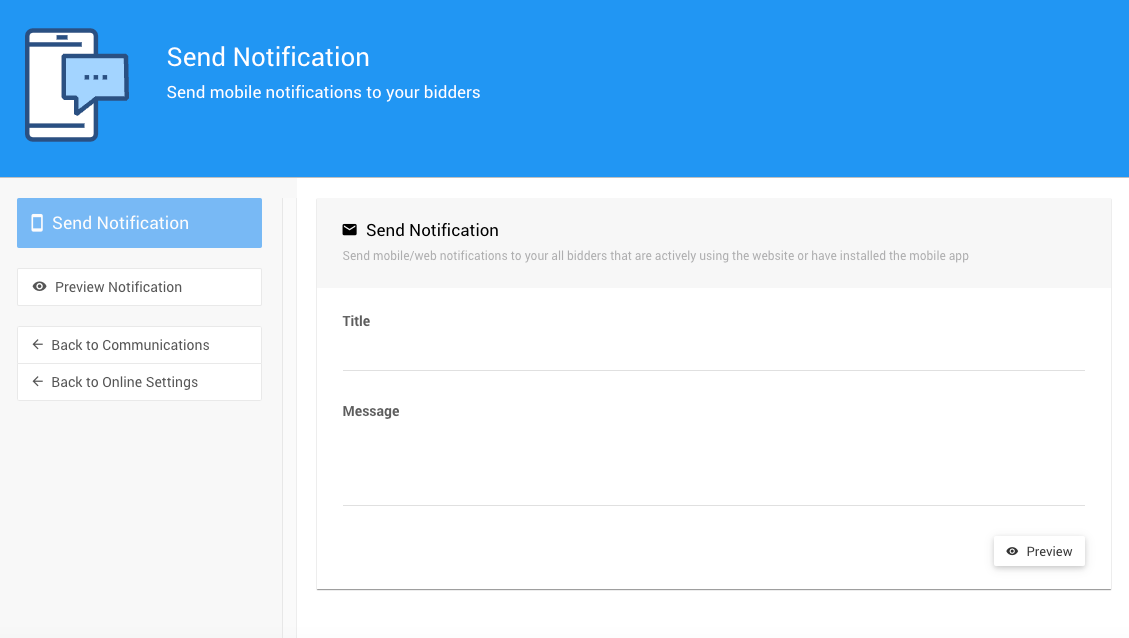 To use this function requires "admin" privileges.
INFORMATION
Only bidders that have the Auctria bidders app installed and have signed in to your event will receive the notification.
Bidders will see the notification pop up on their phones: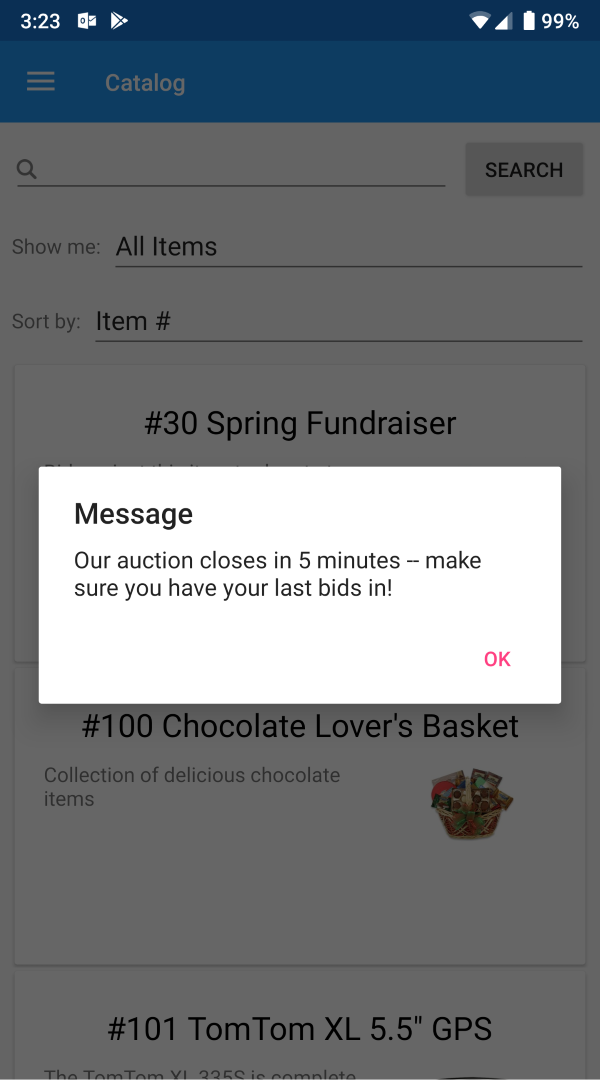 They can also use the Messages page of the app to review messages they have been sent.
---
Last reviewed:
January 2023