Print Auction Catalog Booklet
To produce an Auction Catalog booklet, you must first adjust some catalog settings, download the PDF, and then print the PDF as a booklet.
See the detailed instructions below.
Adjust Catalog Settings
The following settings must be changed to produce a Booklet for your Auction Catalog.
To get to these settings from the main Auction Dashboard, click through the Printing entry in the primary sidebar and then click the Catalog block (or the "Catalog" entry in the sidebar) of the main Printing dashboard.
Set page size to statement
On the Options tab, in the Page section, set the Page size to Statement (5.5x8.5).
In this format, each page of your Auction Catalog will take up half a standard letter-sized page.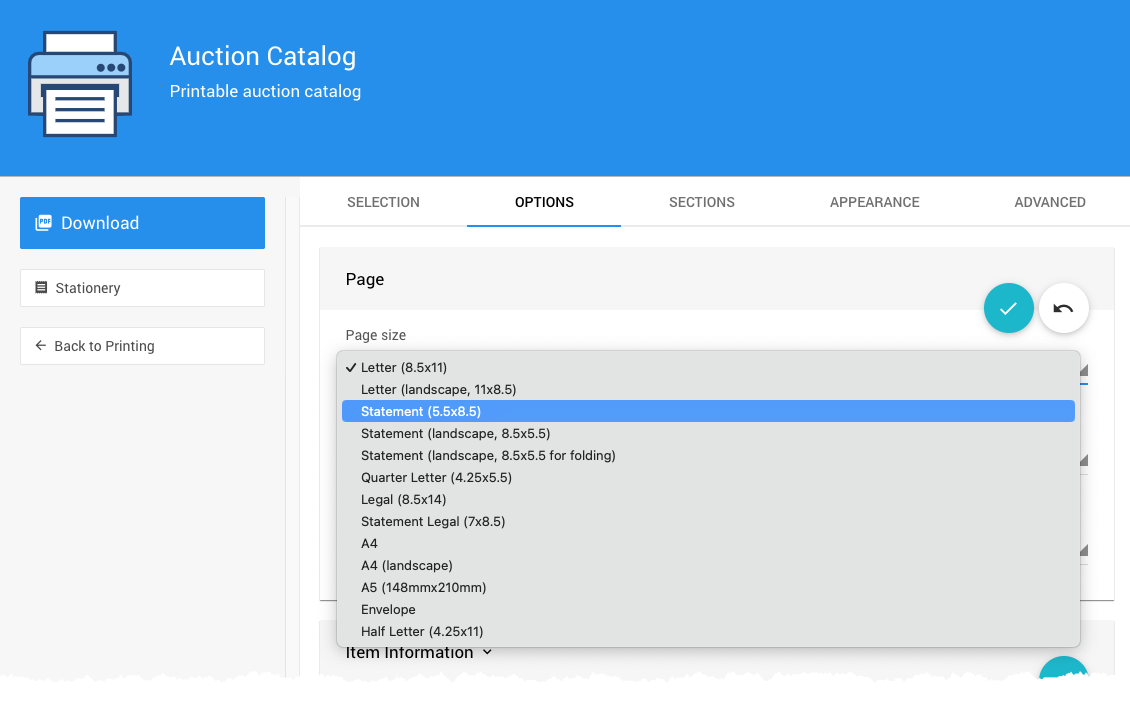 Set no item images
Using this smaller format, you may disable images in the catalog by going under Item Information and setting Include item images to No. This also helps reduce printing costs by keeping the catalog smaller and managing the number of pictures printed.

Allow items to span pages
Suppose you have items with longer descriptions being included. In that case, you must ensure that the Allow items to span multiple pages option is set to Yes. Without this feature enabled, it can end up with much white space at the bottom of some pages.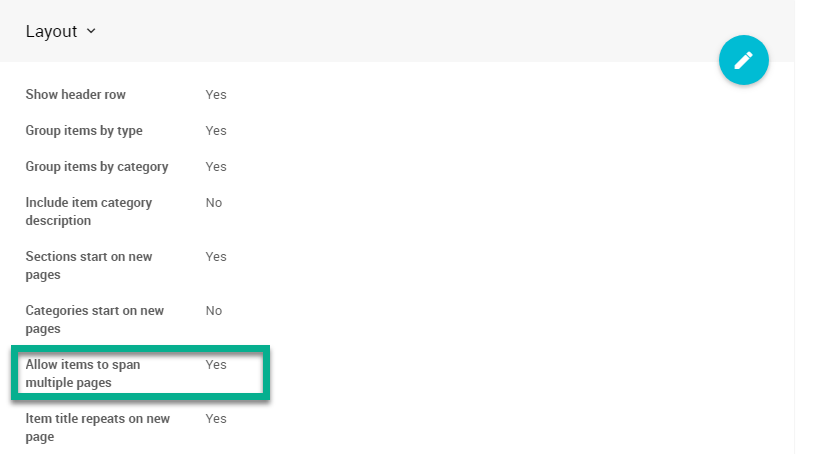 Download The PDF
Download (and save) the PDF.
Print The PDF As A Booklet
Open the PDF.
Below, the Auction Catalog PDF is displayed in side-by-side mode (click View->Page Display->Two-page scrolling).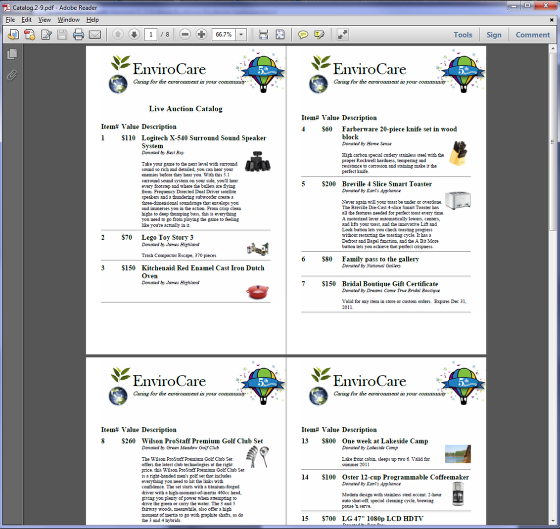 Click File->Properties and confirm the PDF page size is 5.5" X 8.5".
Print The Catalog
Click File->Print.
The default print settings will put a single PDF page per sheet of paper, but you need to use the Booklet option to produce a booklet. Under Page Size & Handling, click Booklet.
The default settings should produce a standard booklet of two PDF pages printed per sheet of paper.
Duplex printing
If you use a duplex printer, the default Both Sides setting will print in full mode.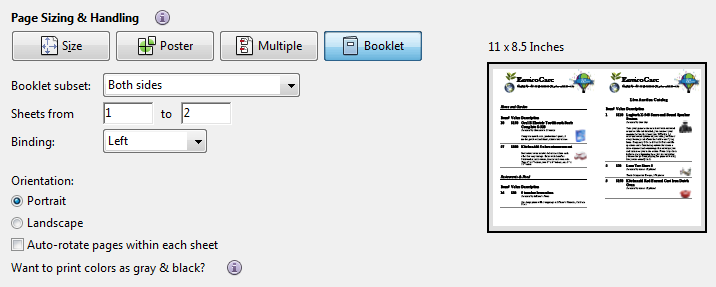 Single side printing
Suppose your printer can't print the Booklet in full duplex mode or prefers to produce the front and back on individual pages. In that case, you need to change the Booklet subset setting.
From the Booklet subset menu, select the drop-down Front side only option and print the file. Repeat this process and print the file using the Back side only option.

---
Last reviewed:
September 2023