Ticket Sales
The online Ticket Sales page will let a guest select the items they want to purchase.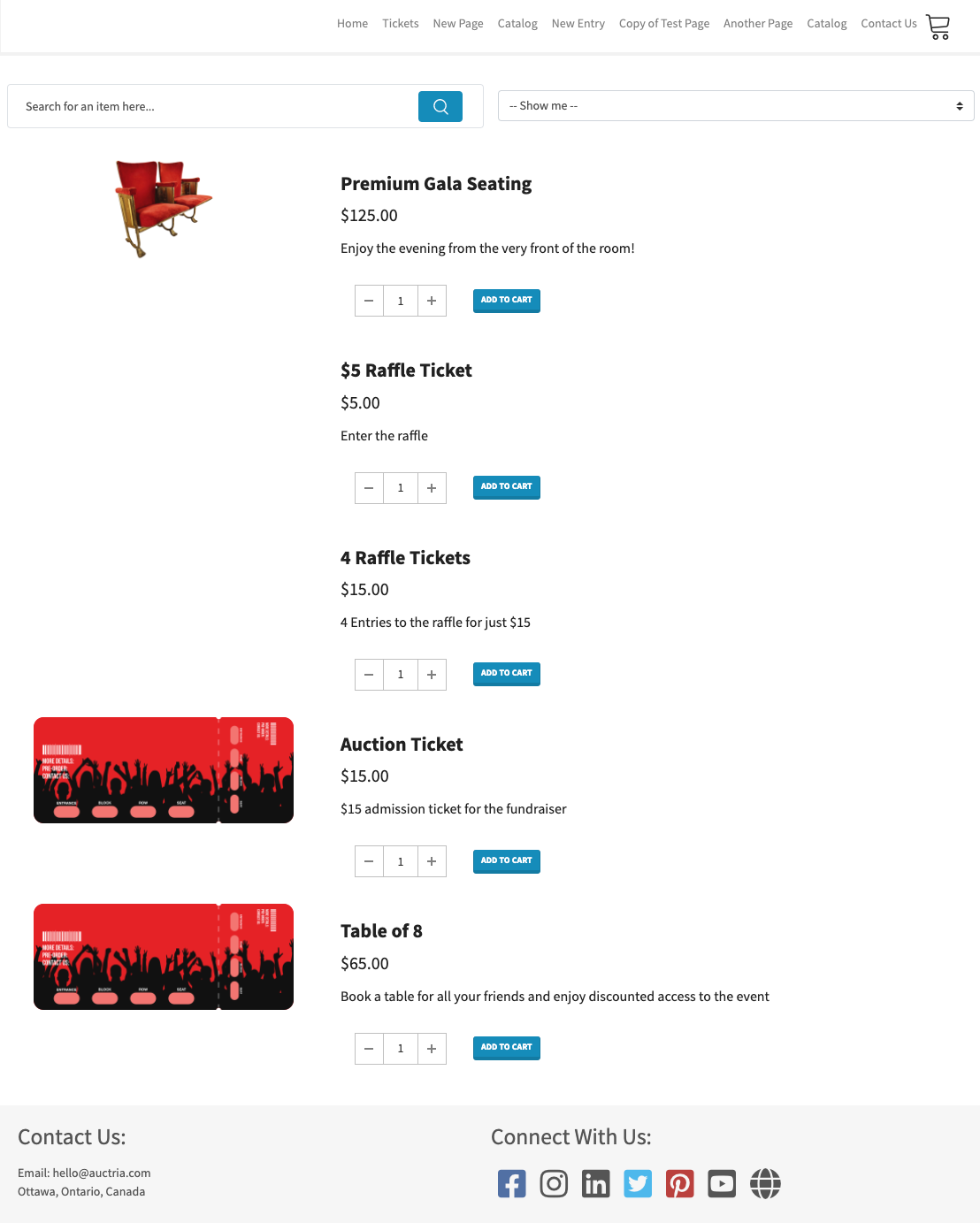 Setting a quantity and clicking the "Add To Cart" button will put the item into the shopping cart.

They can then step through the process to enter their contact information by clicking on the cart icon or the "Checkout" button to open the "Cart Summary" page.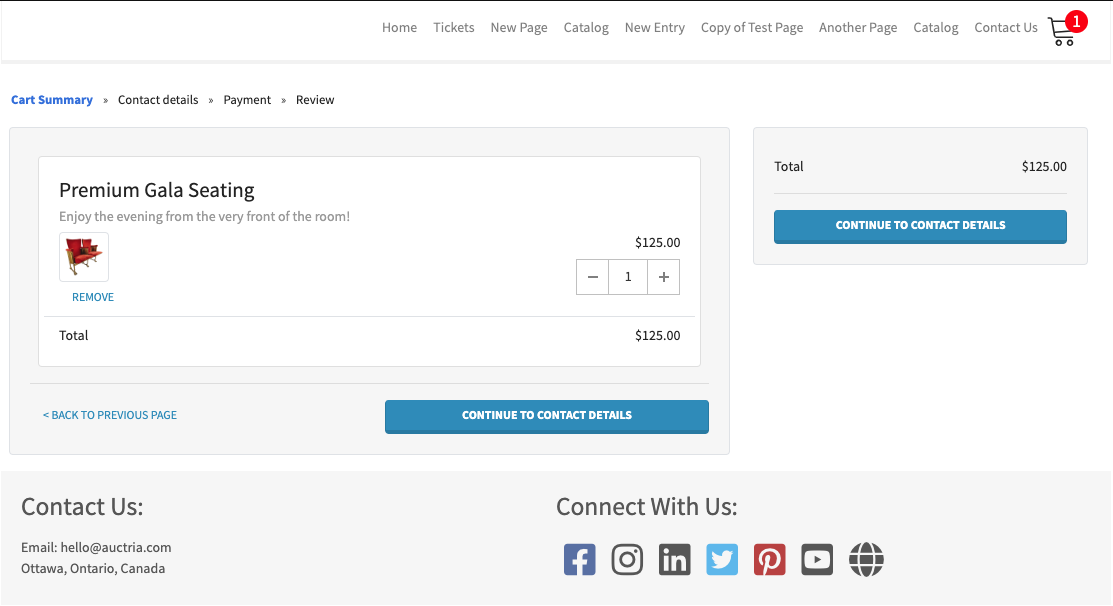 Clicking the "Continue To Contact Details" button moves to the ticket purchaser's contact details.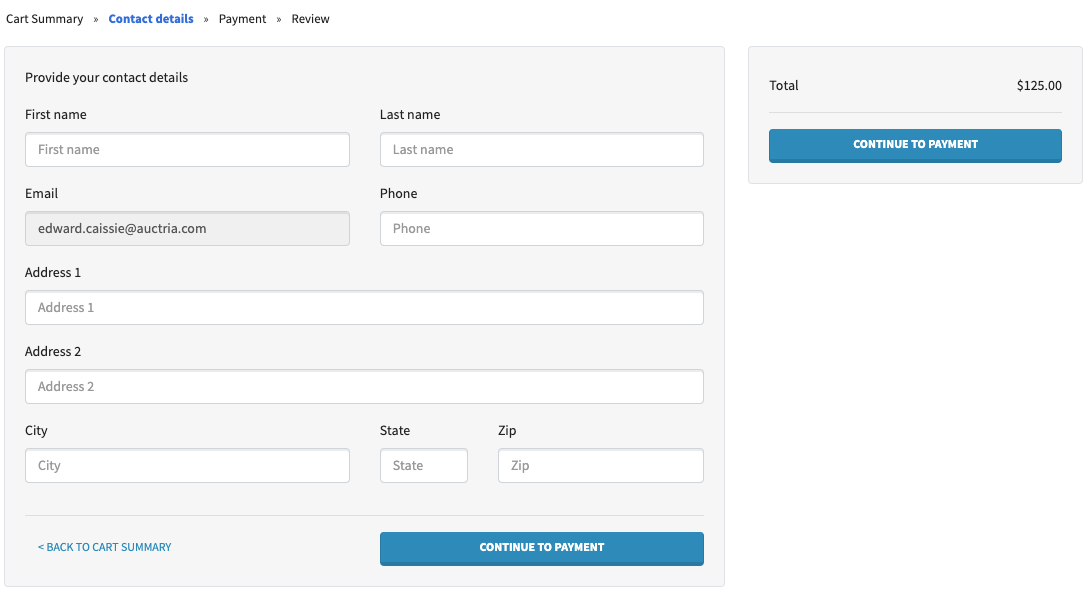 Once the contact details are entered, clicking on the "Continue To Payment" button will move to the payment part.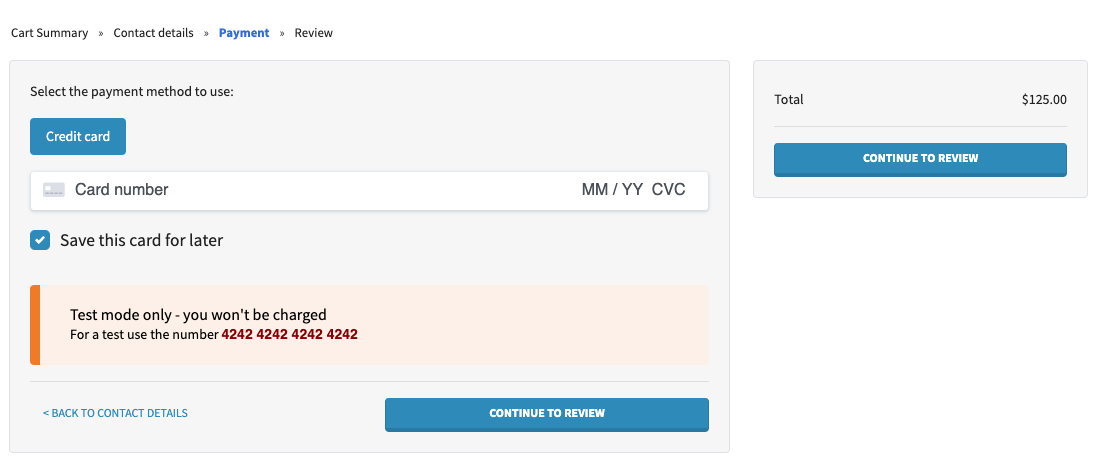 After entering the payment details clicking "Continue To Review" will move the buyer to the "Review" part.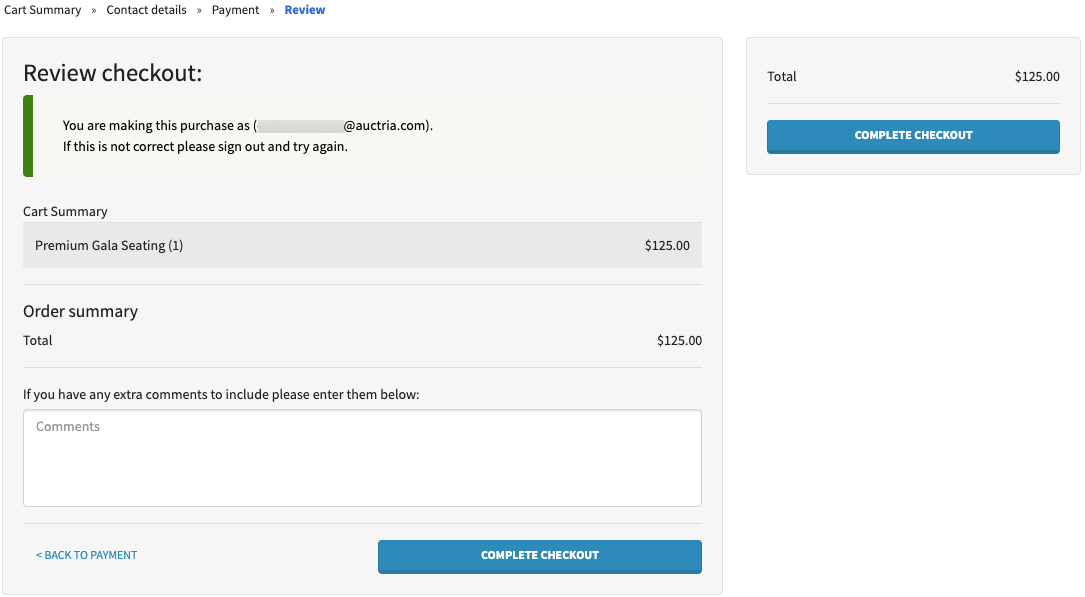 After completing the purchase process, the buyer will receive an email receipt confirming what they bought and the details of any tickets that may have been included.
---
Last reviewed:
February 2023