How Do I Add A Sponsor Page?
How To Add A Sponsor Page using the Sponsors Catalog element in less than 30 seconds!!
Create The "Sponsors" Page
Start by Opening The Editor and clicking on the Manage Pages button at the top of the Website Editor Sidebar to add the new page.
Type in Sponsors and click the New Custom Page button.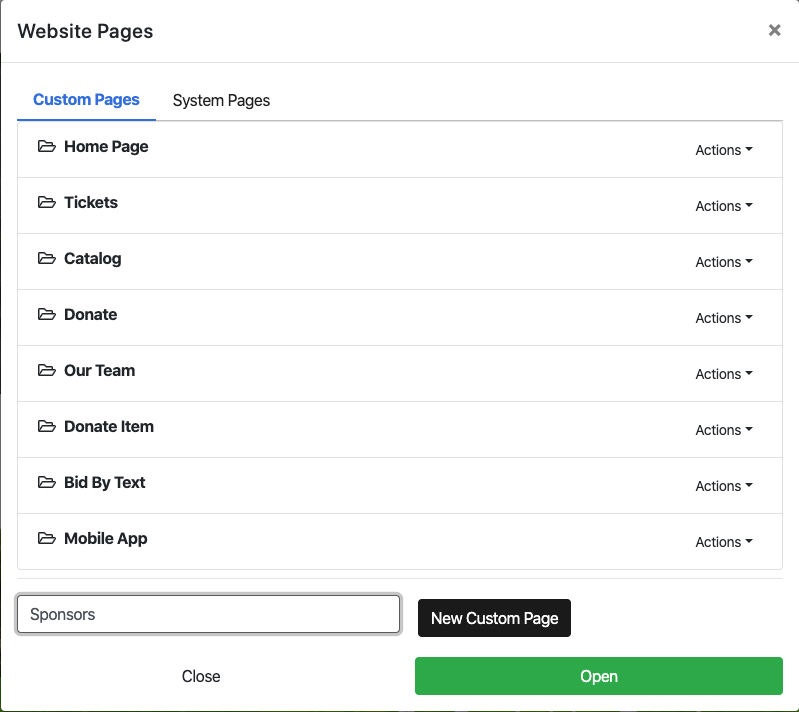 This will create the new page and add a new menu entry at the far right for Sponsors.

The Sponsors page will be selected for editing and will be "empty" (containing only the website Header and Footer if they exist).
Add Sponsor Catalog Element
Click on the Empty Section will help to focus where the Sponsors Catalog will be added.
Scroll down to the Add Row Content in the Website Editor Sidebar and drag this element into the Empty Section. Releasing the element here will open the Choose Row window (see Row Content for more details).
Click on the Sponsor Catalog card to insert it into the row and configure it as needed.

Less Than 30 Seconds!!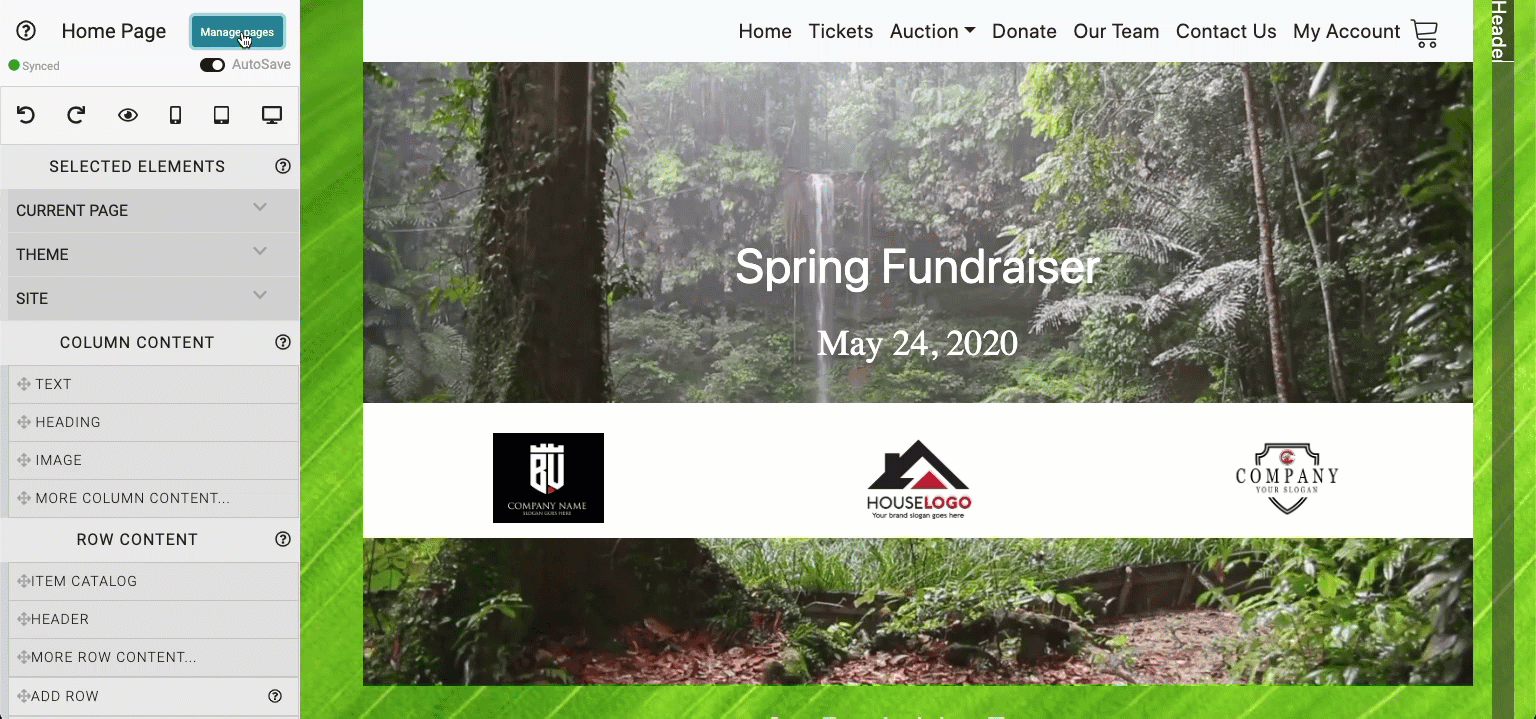 ---
Last reviewed:
February 2023