Allow Multiple Winners
Normally, a Silent, Live, or Online auction item is won by a single bidder. However, sometimes you want to allow multiple bidders to be able to win an item.
An example taken from a demonstration event.
To allow more than one winner, go to the Summary tab on Item Details. In the Availability panel, enabled Allow multiple winners and enter the available Quantity of the item.
When an item is set to Allow multiple winners, the winning bidders are shown on the Item Details page under the ACTIVITY tab.
Each bidder's bid will also show on their Bidder Statements in the Items won section.
Changing Allow Multiple Winners
Some care is needed if you are changing the Allow Multiple Winners setting once the item has bids.
The rules that apply here are:
If you are setting Allow multiple winners to Yes, the current winning bidder remains as a winner.
If you are setting Allow multiple winners to No and there is a single winning bidder, they remain as a winner.
If you are setting Allow multiple winners to No and there are currently multiple winning bidders, all the winning bids are cleared and you will have to re-enter the "true" winning bid.
Bidder Experience Placing Bids
When the bidder is bidding on an item with the Allow Multiple Winners option enabled, and they have already placed a bid, they will see a drop-down selector for updating their existing bid or to place a new bid if they return to the Item Details page when logged in.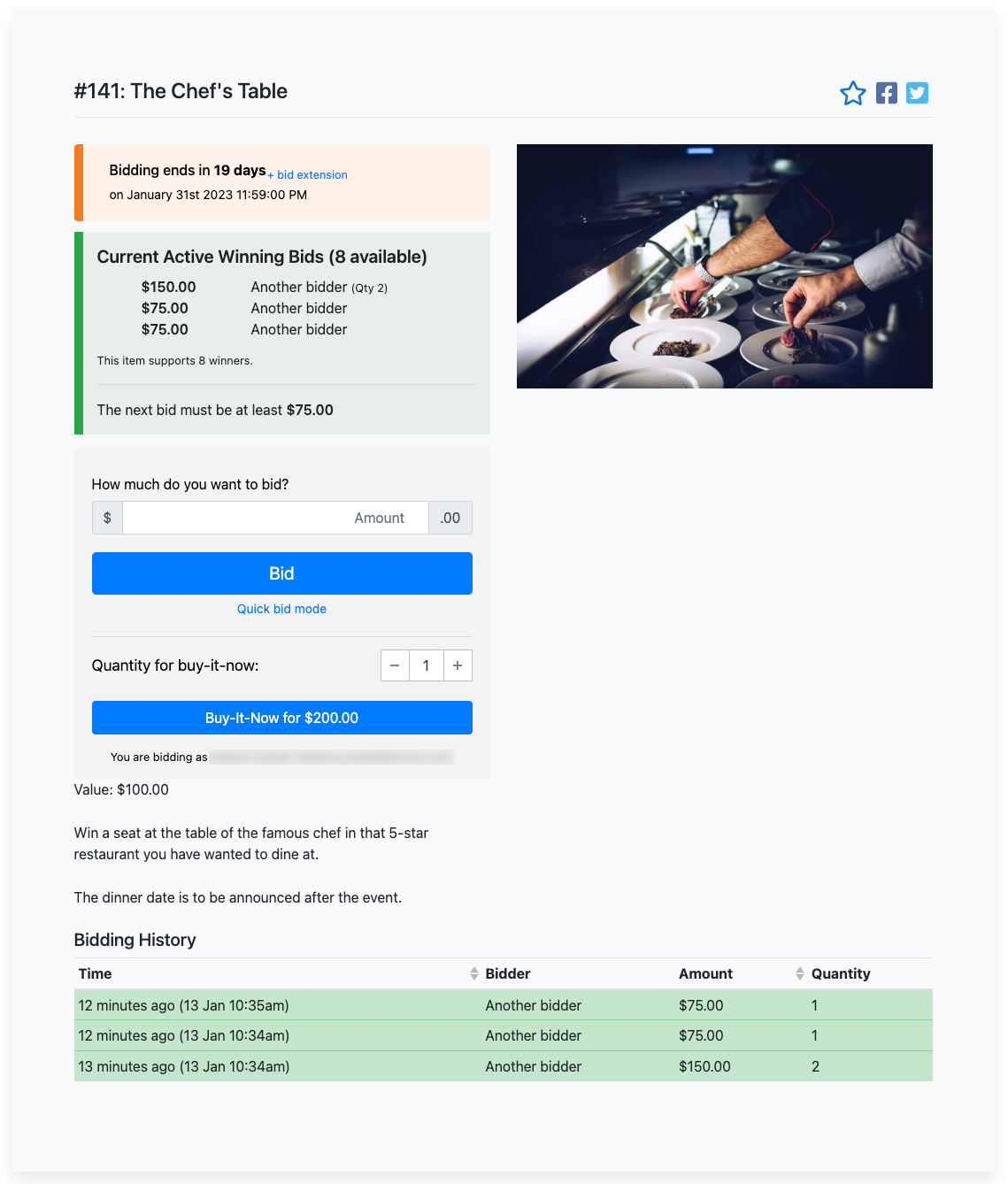 If the bidder has an existing bid they will be provided with the opportunity to update that bid.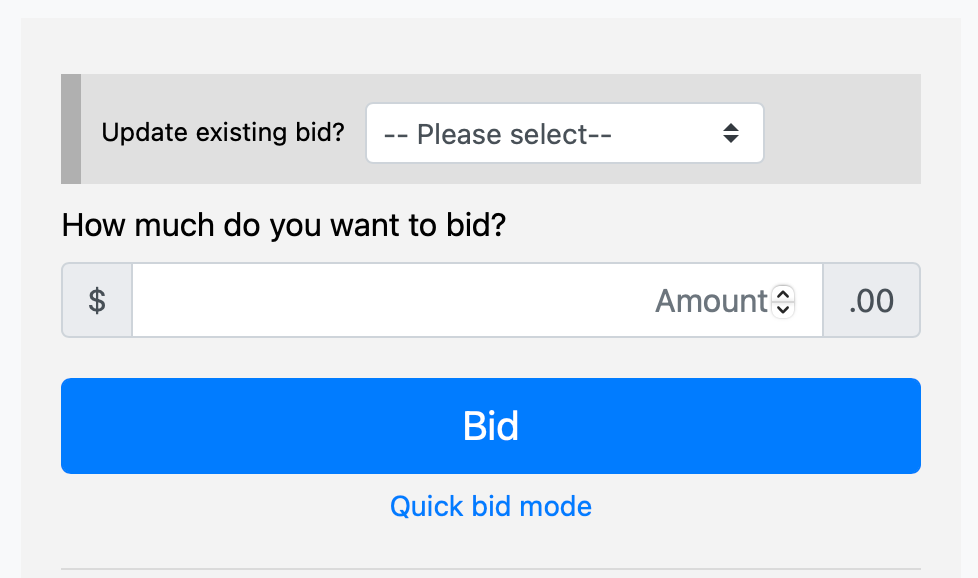 Clicking on the drop-down selector beside Update Existing Bid? will provide the options to either update your existing bid or to add a new bid for an additional lot of the item.