Live Streaming Support
Auctria offers Live Streaming Support in two standard methods. You can use a "pop-up" video triggered through a Button element and its Add Behavior Click property; or, you can use the Video element to insert the streaming feed into your auction website on a specific page.
Twitch.tv
You can use Twitch.tvopen in new window for Live Streaming by simply inserting the full twitch.tv URL for your live streaming channel into the Video URL field of the Video element (the source drop-down selector is not relevant in this case).

The above is just used as an example channel/live stream.
YouTube Live
For YouTube Liveopen in new window, all you really need to do is get the "live" video feed ID and insert it as the Video ID reference for the YouTube source in the Video element.
(advanced)
Vimeo Livestream
For Vimeo Livestream, you can use the entire "share" URL from the published streaming video. Just click on the "share" arrow in the top right of the video to open the sharing options.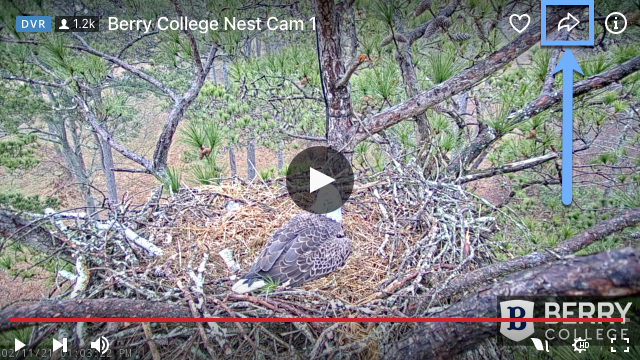 An example streaming video -- the "Berry College Next Cam 1".
Then click on the Copy button to save the URL (the button will changed to green and read "Copied!").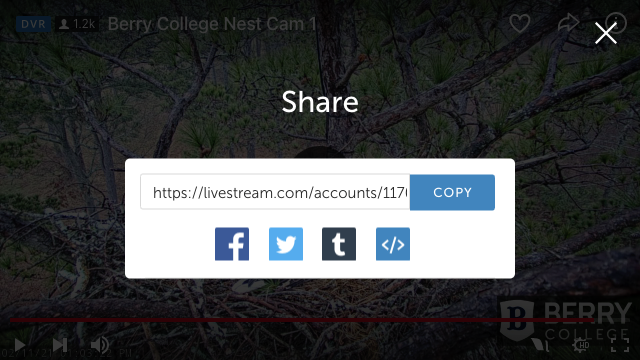 Paste the "Copied" URL into the Video Id property and click Done.

---
Last reviewed:
February 2023