Special Pages
Special Pages are added to the menu via the Add Special button when you How To Configure Menu Entries for the website.
IMPORTANT
Some Special Pages may not appear in all menu views. Each may have its own conditional logic that must be met before it will be displayed.
Account
The Account page menu entry is only viewable to a logged-in registered bidder of the specific event website. The page will not appear to Organization User Accounts unless their email is also the same as a registered bidder for the event.
Contact Us
The Contact Us page menu entry is viewable under all conditions.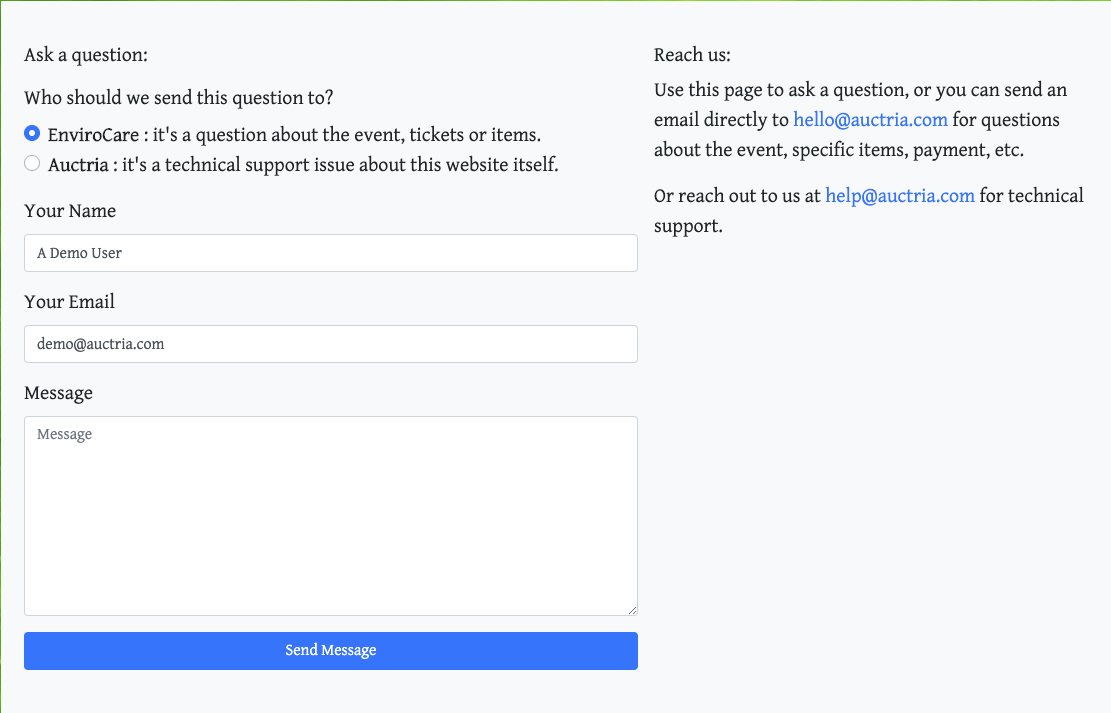 Checkout
The Checkout page is only accessible by clicking on the Cart icon or via a purchase process. There must also be an item in the cart before the icon link is active.
Online Registration
The Online Registration page menu entry (appears as Register by default in the menu) will only appear when specific conditions are set in the Bidder Registration/Checkout Online Bidder Registration section.
These options allow for Online Registration without requiring the purchase of a Ticket item
Enable online bidder registration and ticket purchases must be set to Yes
Allow bidder registration without tickets must be set to Yes
Clicking on Register (default menu entry label) will open the Online Registration page.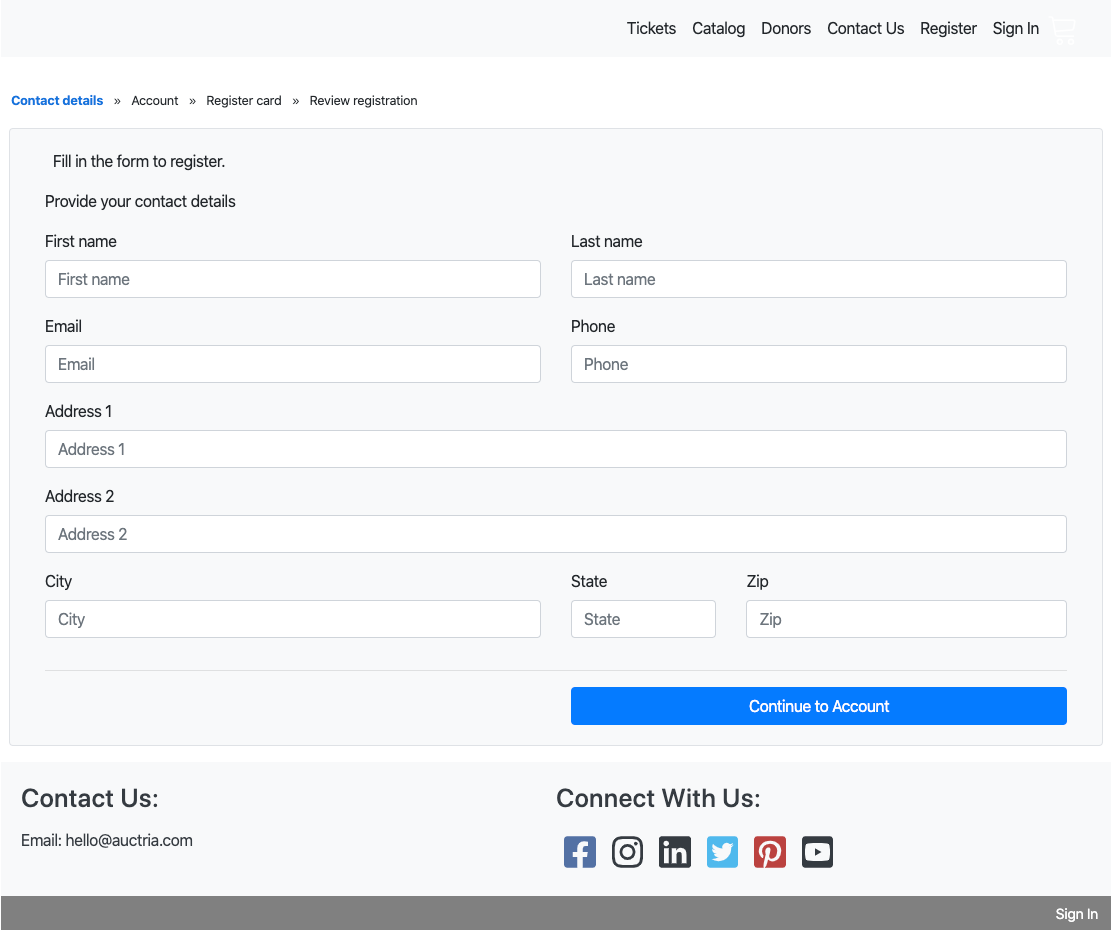 Sign In
The Sign In menu entry will only be viewable when a person visits the site and they are not logged in. Clicking on the link will pop open the Sign In window. See Opening The Editor for more details.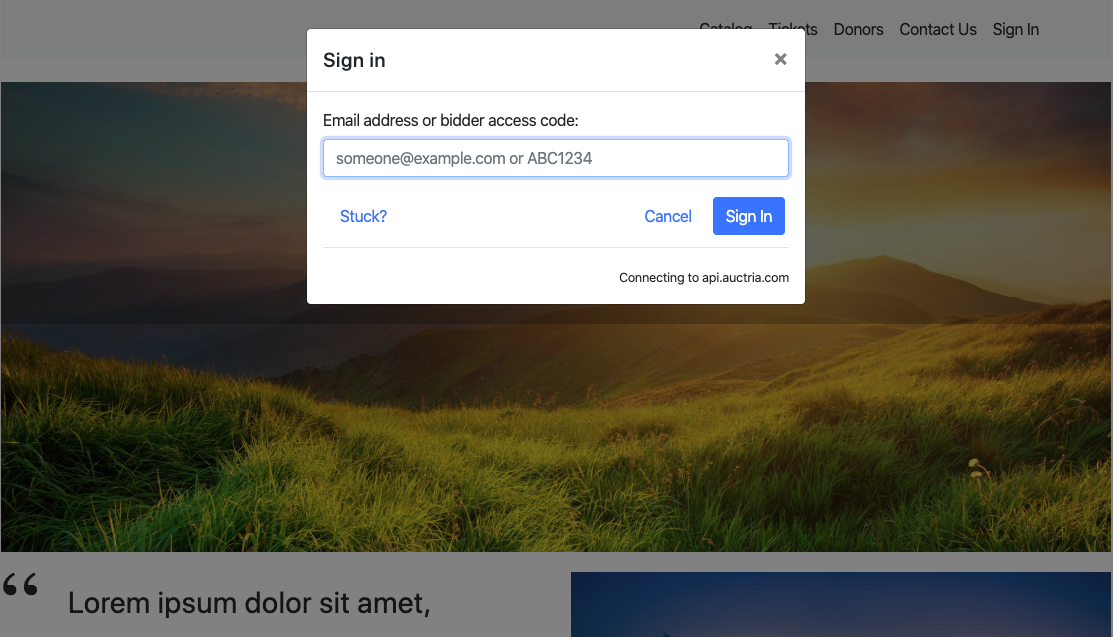 Sign Out
Clicking the Sign Out menu entry will immediately sign you out of the event website and the auction dashboard.
Recommended Reading
See also Header Links for more information.
---
Last reviewed:
February 2023