Delete Images
You can delete images from the IMAGES tab of an item, or Donor.
Click the red delete (x) icon beside an image to delete it.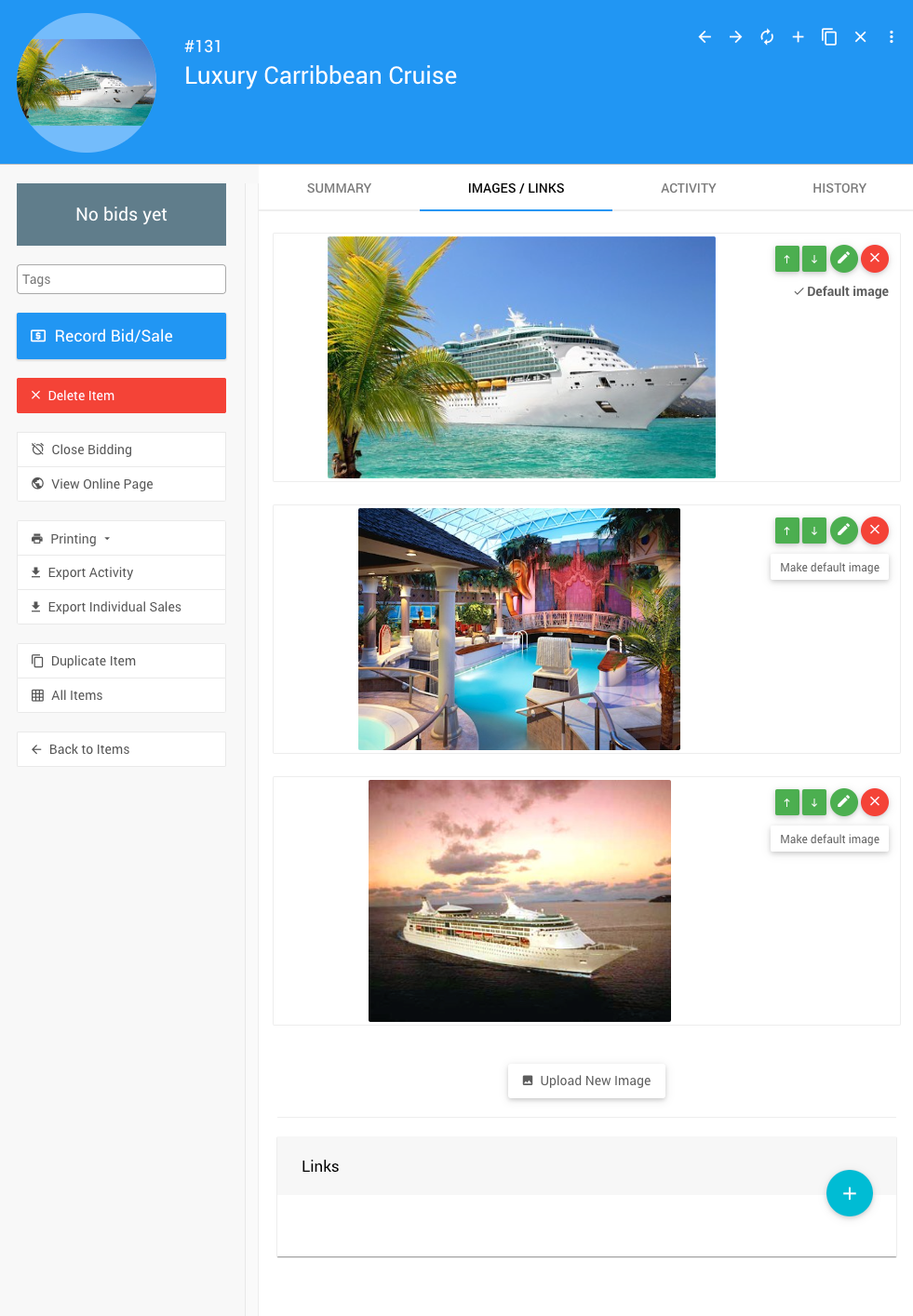 An example from a demonstration event.

A "Confirm image deletion" window will pop up asking "Are you sure you want to remove this image?"
Click "Continue" to remove the image; or, click "Cancel" if you changed your mind.

---
Last reviewed:
March 2023