Text Align
January 2023: the current dashboard release has new graphics and some interface changes. Many screenshots still reflect the older release and will be updated shortly.
You can set the Text Align using the drop-down selector.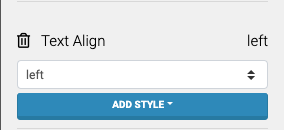 Text Align Options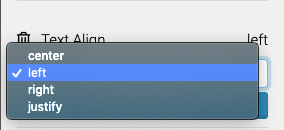 center - Centers the text.
left - Aligns the text to the left (default).
right - Aligns the text to the right.
justify - Stretches the lines so that each line has equal width (like in newspapers and magazines).