Background Image
January 2023: the current dashboard release has new graphics and some interface changes. Many screenshots still reflect the older release and will be updated shortly.
You can set a Background Image using the "Choose Image" selector pop-up window. Click on the "Background Image" setting then click the preview icon to open the image selector.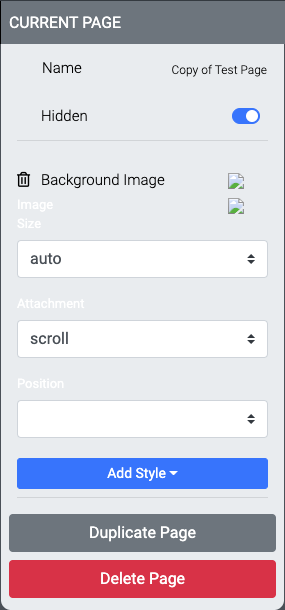 Choose Image
Clicking on the preview icon beside the "image" text will open the Choose Image window.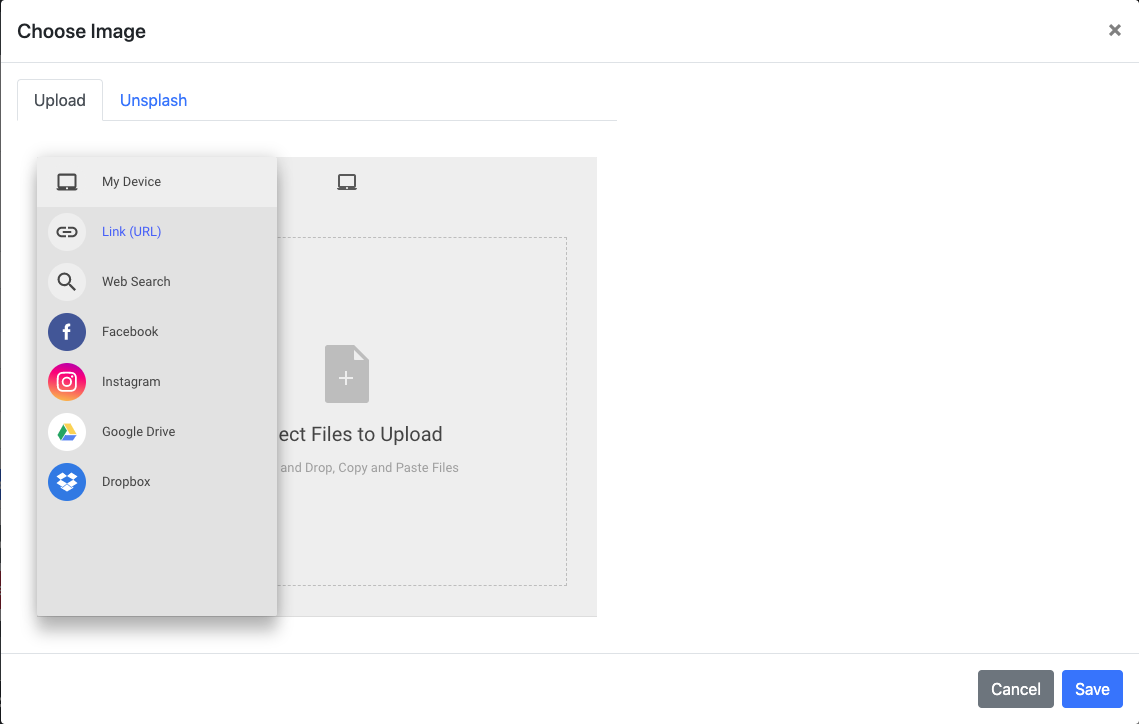 ---
Image Size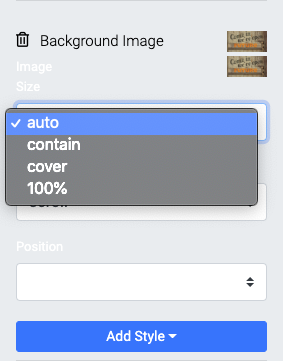 auto (default)
contain
cover
100%
Image Attachment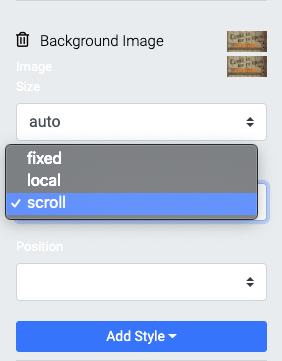 fixed
local
scroll (default)
Image Position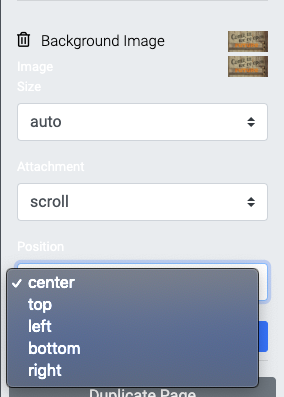 unset (default)
center (default selection)
top
left
bottom
right
---
Video: Website Editor Change Background Image