Sell Tickets From Dashboard?
January 2023: the current dashboard release has new graphics and some interface changes. Many screenshots still reflect the older release and will be updated shortly.
You can sell tickets from the "admin" side of Auctria. From the main Auction Dashboard click through the Tickets sidebar entry and then click on the Sell Tickets button. This will open the Sell Tickets daashboard.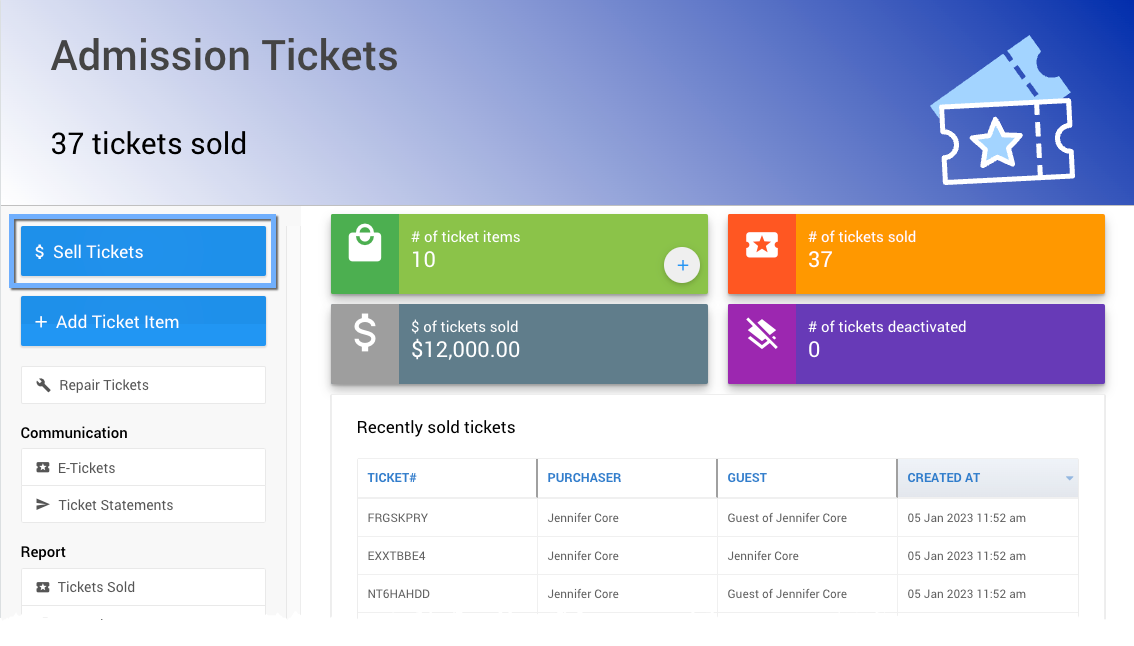 An example taken from a demonstration event.