Download Auction Catalog
You can download a PDF file of the Auction Catalog by clicking Download under the Actions menu.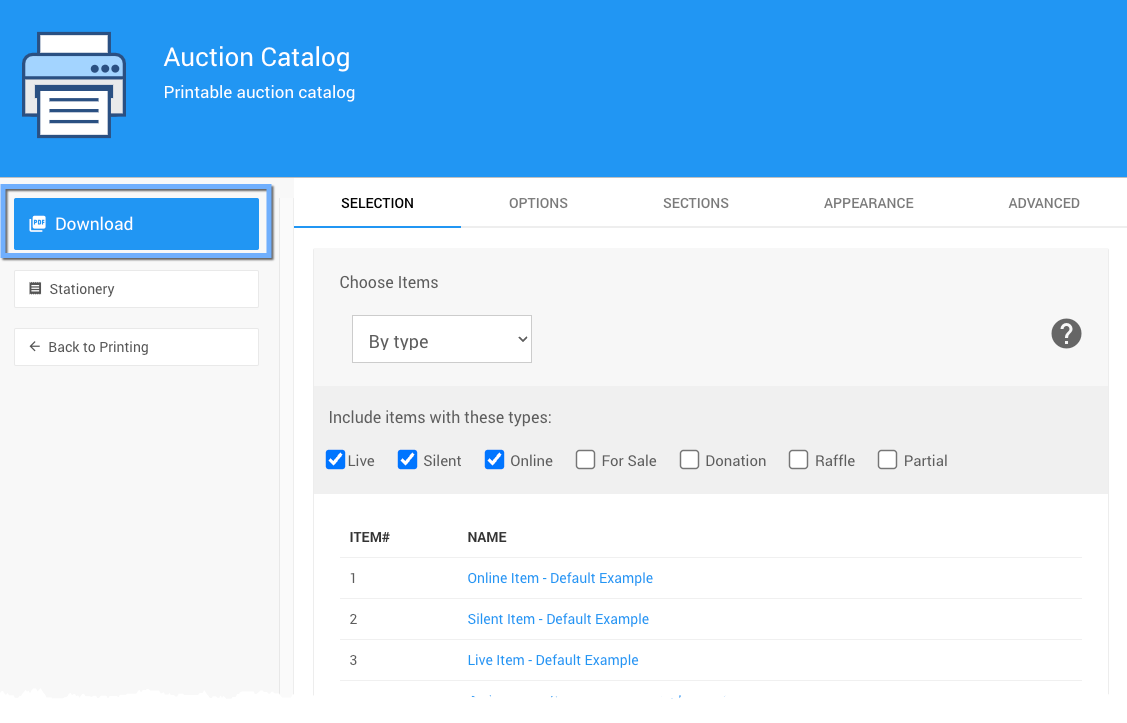 An example taken from a demonstration event.
A single PDF file will be created. It will include all the selected auction items (see Choose Items Filters for more information).
Depending on your browser: you may be prompted for a file name to save the Auction Catalog PDF file; or, the "Catalog.pdf" file will be downloaded to your internet browser's default "Downloads" folder.
You can view, and print, the Auction Catalog PDF file from any PDF reader application. We recommend using the latest version of the Adobe Acrobat Readeropen in new window which is available for free.
You can also Produce an Auction Catalog Booklet.