How To Change The Organization Contact Email Address?
January 2023: the current dashboard release has new graphics and some interface changes. Many screenshots still reflect the older release and will be updated shortly.
The main organization Email address is set under the Organization Contact Information section. This is, by default, the email address of the original subscription holder but is often changed to something used by the organization for informational purposes.
To see this information, from the main Auction Dashboard click through the Organization sidebar menu entry. This will open the main Organization dashboard.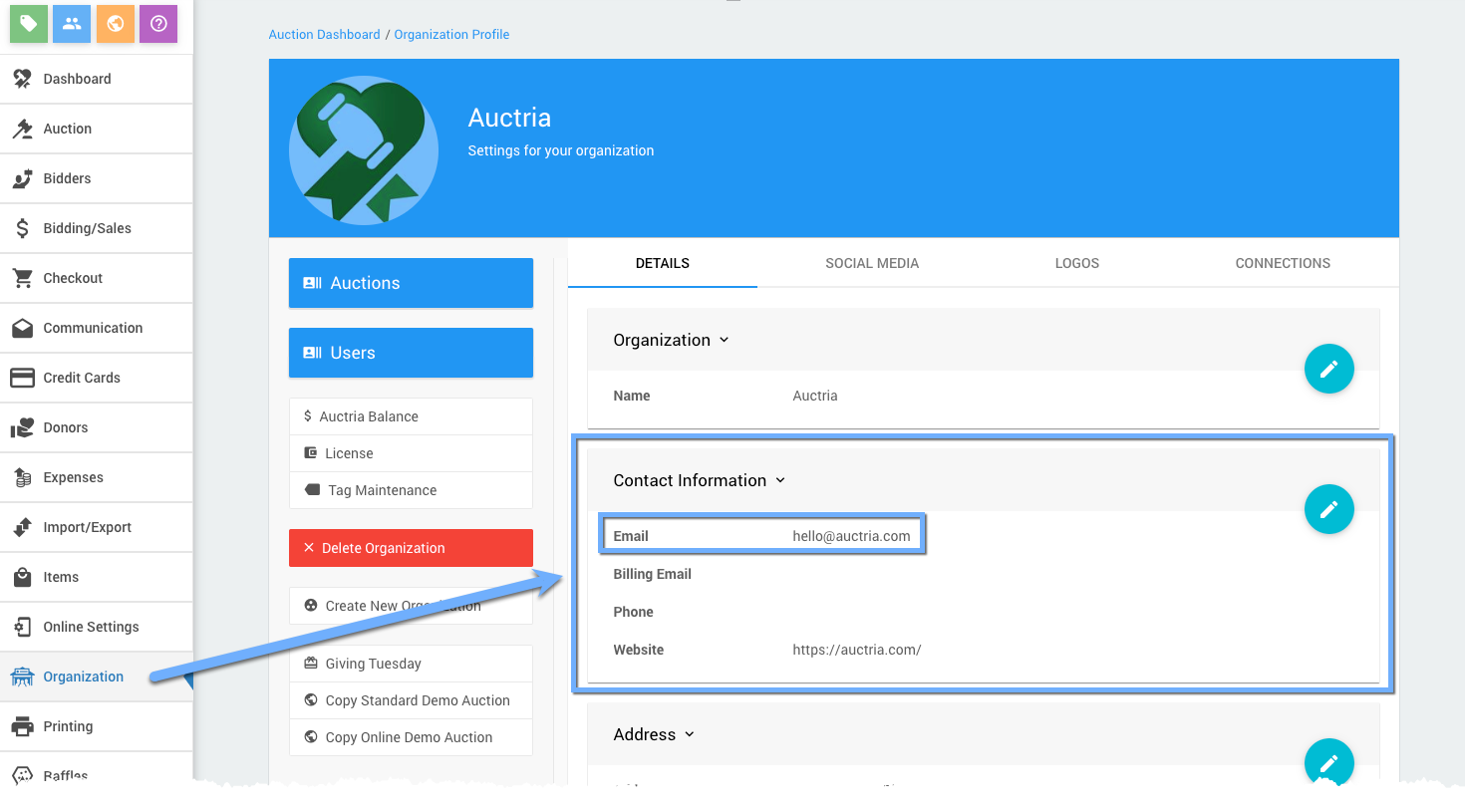 An example taken from a demonstration auction organization.
To change the information on this dashboard page, click the "pencil" icon to open the section to editing, make any modifications as needed, then click the "check mark" icon to save those changes.
 ∞ Edit Information
---
Contact Information
Email - This is the main "Contact" email address for the organization and will appear where an organization email is called for on the Auction Website.

Billing Email - This email email address will be used as an internal reference for Auction for who we should contact about billing and license renewals. By default, if this field is left blank, the Email address above will be used.

Phone - This is used for reference purposes only.

Website - This is used for reference purposes only.