Create Expense Category
January 2023: the current dashboard release has new graphics and some interface changes. Many screenshots still reflect the older release and will be updated shortly.
It is not mandatory to use categories for expenses, but it makes tracking and reporting easier.
To create a new expense category, click Add New Expense Category on the Expense Dashboard.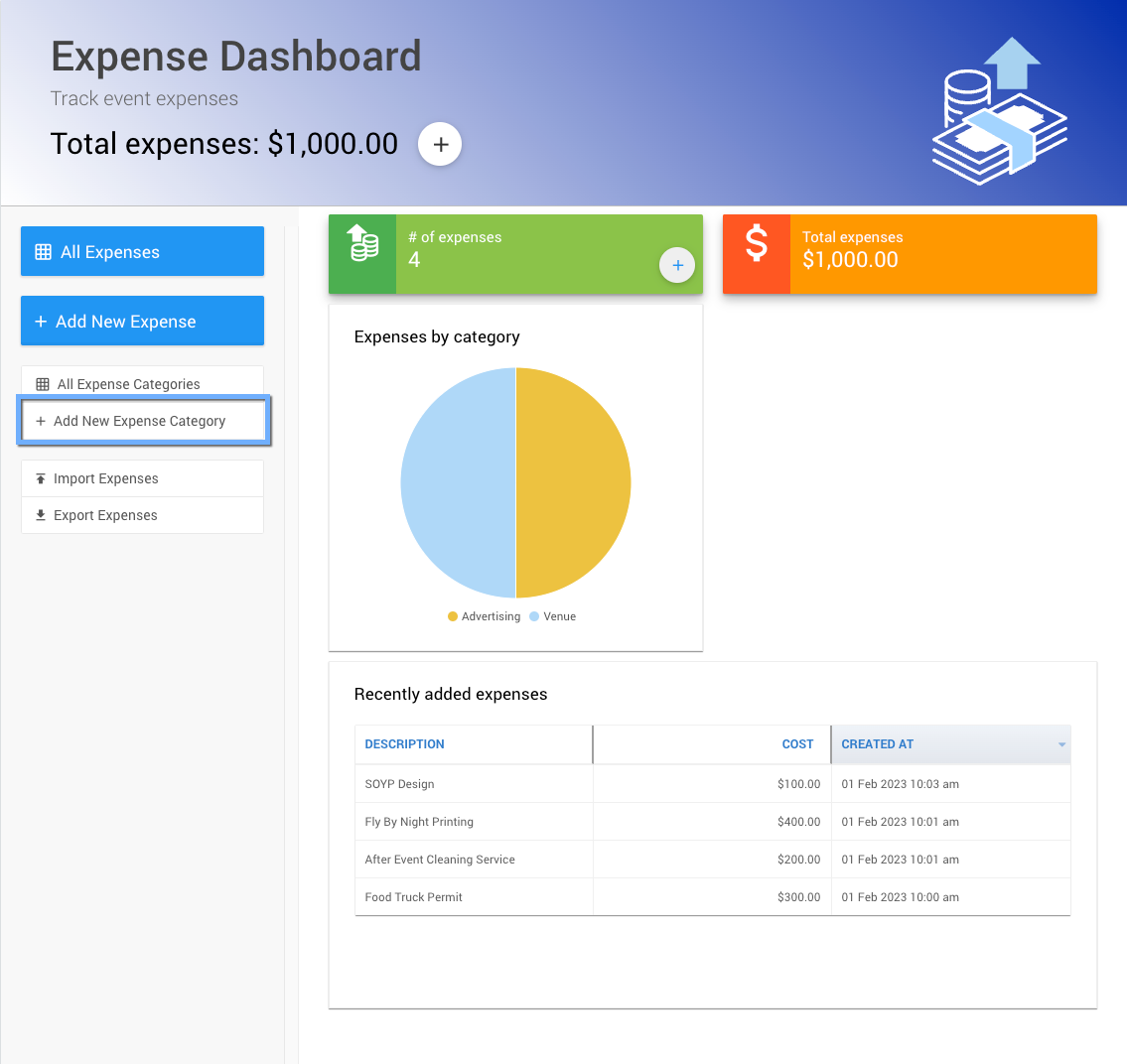 All examples taken from a demonstration event.
The Add Expense Category window will appear.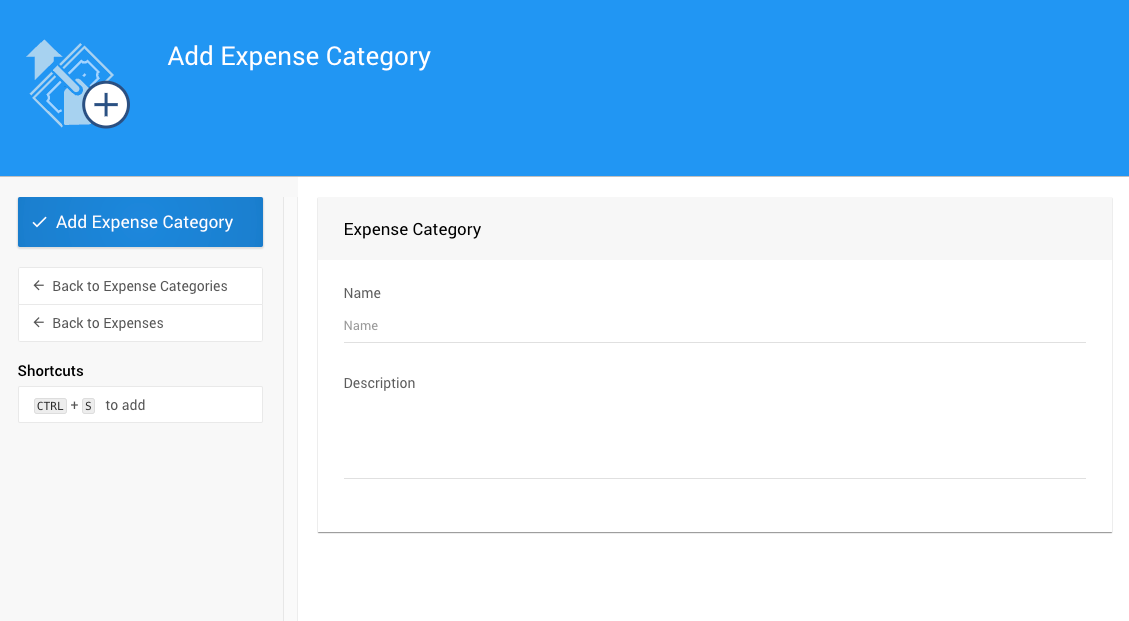 Enter a Name for the category. The Description is optional.
Click the Add Expense Category button.