Add New Expense
To enter an expense, click Add New Expense on the Expense Dashboard.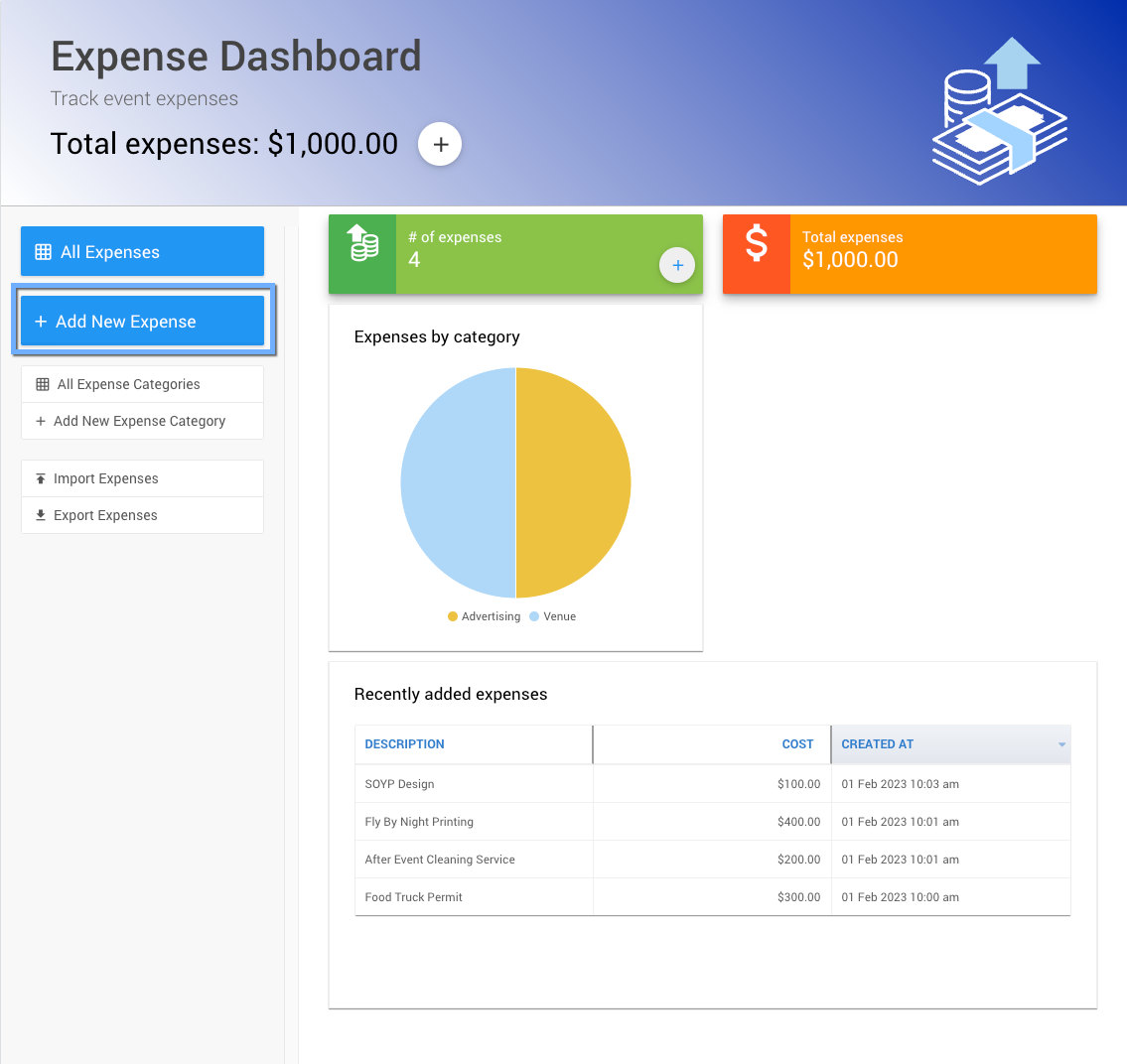 An example taken from a demonstration event.
The Add Expense dashboard appears.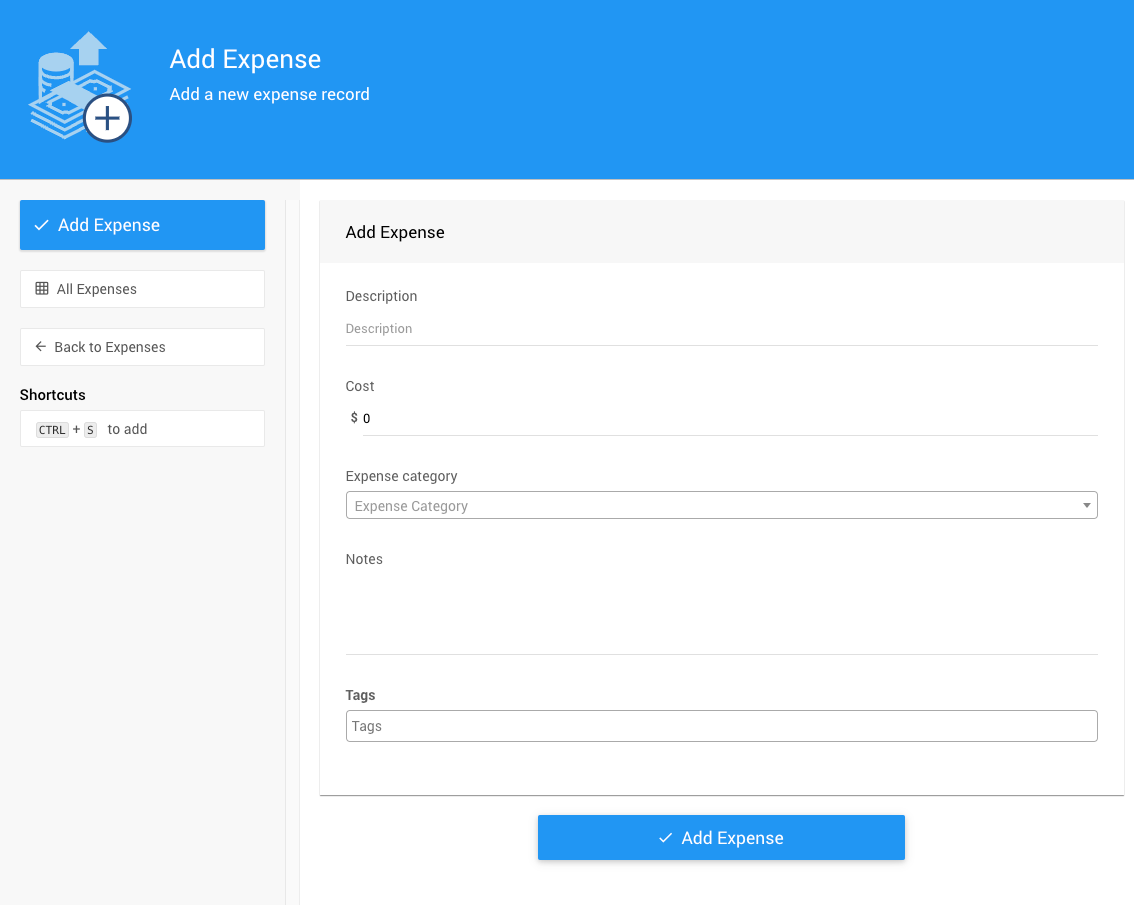 Enter a Description and Cost for the expense, as well as any Notes or Tags you want to use for the expense. If you are tracking expenses by category, click the Expense category box and select a category from the drop-down menu or type in a new category you want to use for the expense.
INFORMATION
Tags should only use letters, numbers, hyphens (-), and underscore (_) characters. Entering a tag using a comma or space will create a tag using the characters before the comma or space and start another tag using the characters entered after the comma or space.
Although a tag cannot have spaces, you can use an underscore _ or a hyphen - to create a "separation" between multiple words in a tag, for example: another_tag or extra-tag.
See  ∞ How To Use Tags for more information.
Click Add Expense to save the expense details.
The Expense you just added will be listed under Recently Added Expenses list at the bottom Add Expense dashboard.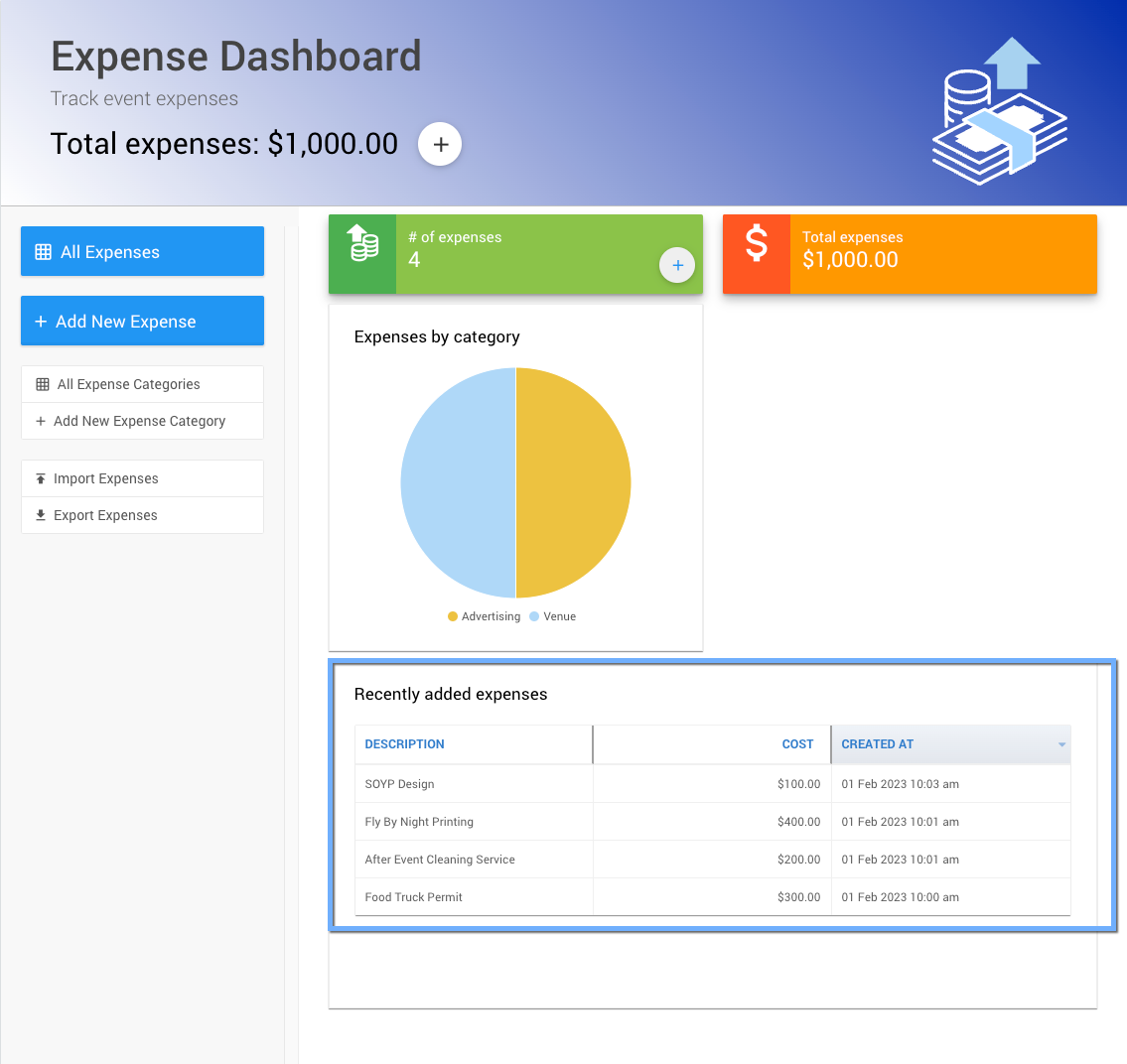 ---
Last reviewed:
April 2023