Add Block
There are several pre-built blocks that can be added to System Emails or Custom Emails saving time and effort building out the elements and writing any "custom" code. To add one of these blocks, drag and drop the Add Block element from the Email Editor Sidebar into the space you want to use it. This will then pop up the Choose Block window.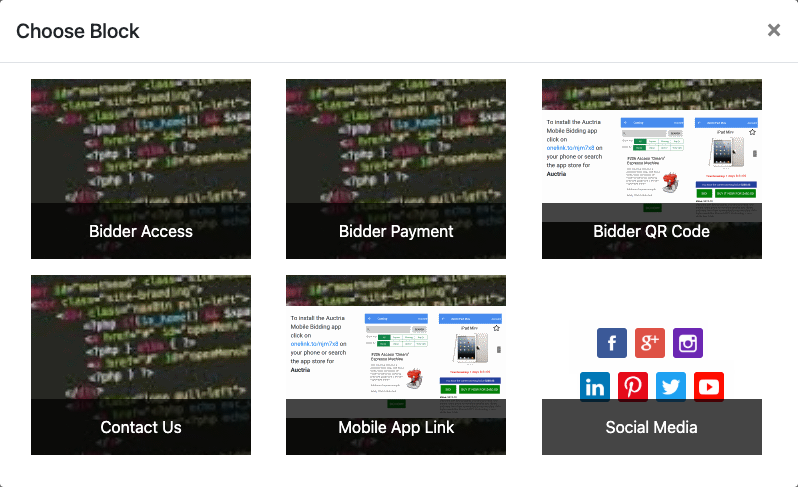 Bidder Access
The Bidder Access block will insert a block with a button to click, some descriptive text and a bold reference of the Bidder Access Code via a placeholder reference.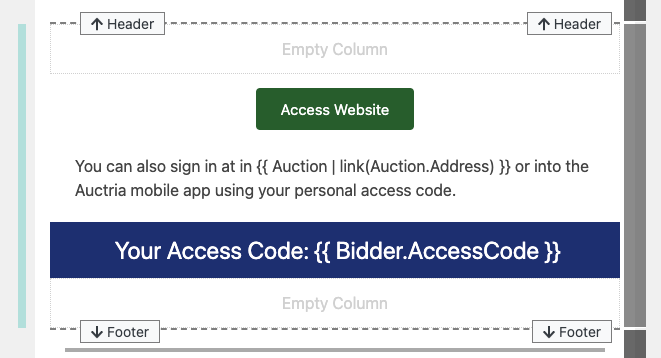 Bidder Payment
The Bidder Payment block will insert some descriptive text with a placeholder for the bidder's current balance at the time the email was sent and a button linking to the bidder's My Account page.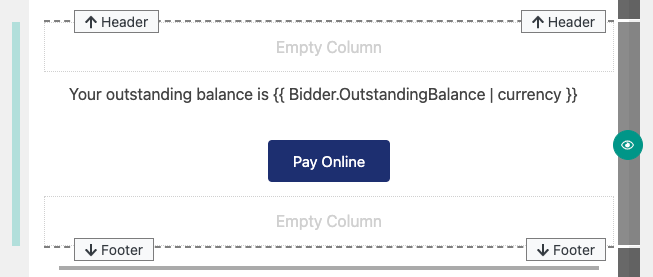 Bidder QR Code
The Bidder QR Code block will insert a large QR Code with some simple instruction text for the bidder to scan to access the event's auction website.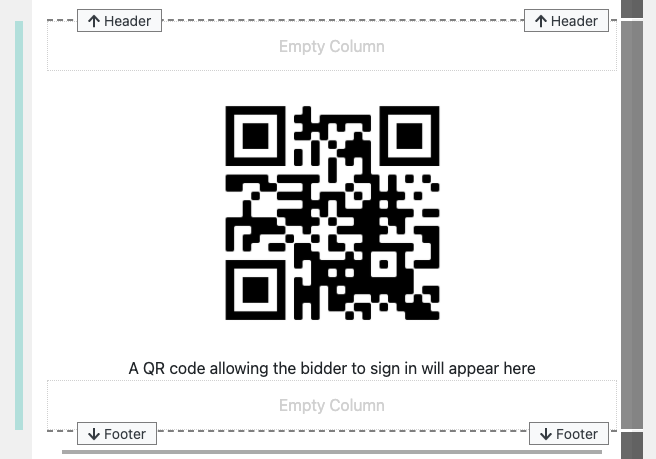 Contact Us
The Contact Us block will insert references on how to contact the organizers of the event using placeholders for the Organization's Name and the Organization's Contact Details Email address.

Mobile App Link
The Mobile App Link block will insert information about how to download and install the Auctria Bidder Mobile App with a dynamic link to the most appropriate mobile app store based on the device viewing the email.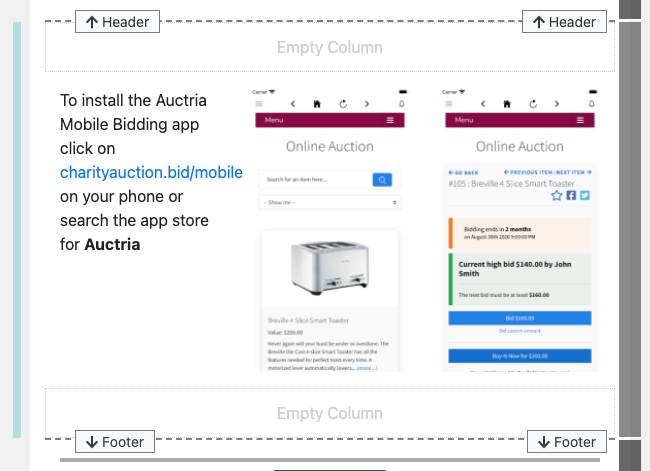 Social Media
The Social Media block will insert a pre-configured element displaying all of your Organization's current referenced Social Media links.

(advanced)
Editing Blocks
Although most of the elements within the email blocks are built from existing elements found when Editing Emails or referenced in the Website Editor pages some may be more involved than others and care should be taken when modifying them.