Delete Purchase With Payment
January 2023: the current dashboard release has new graphics and some interface changes. Many screenshots still reflect the older release and will be updated shortly.
There are two steps to delete a purchase, or winning bid, with a payment:
delete the winning bid/purchase; and,
remove/refund the payment.
Both of these steps are completed from the Bidder Details ACTIVITY tab.
---
Delete the Winning Bid/Purchase
On the Bidder Details page, select the Activity tab. There will be a red X next to the Items Won or Purchases line. Click on the red x and it will remove it from the bidders account.
For Items Won items, the next bid becomes the winning bid. If bidding is still open, it will display as "in-progress Winning Bids". If the item is closed (online or silent/live), the new winning bid will display as "Items Won" and added to that bidder's statement.
If the bidder has made a payment, the payment is not impacted when the items are deleted.
Please note - for tickets, if you remove the ticket purchase, the tickets are removed.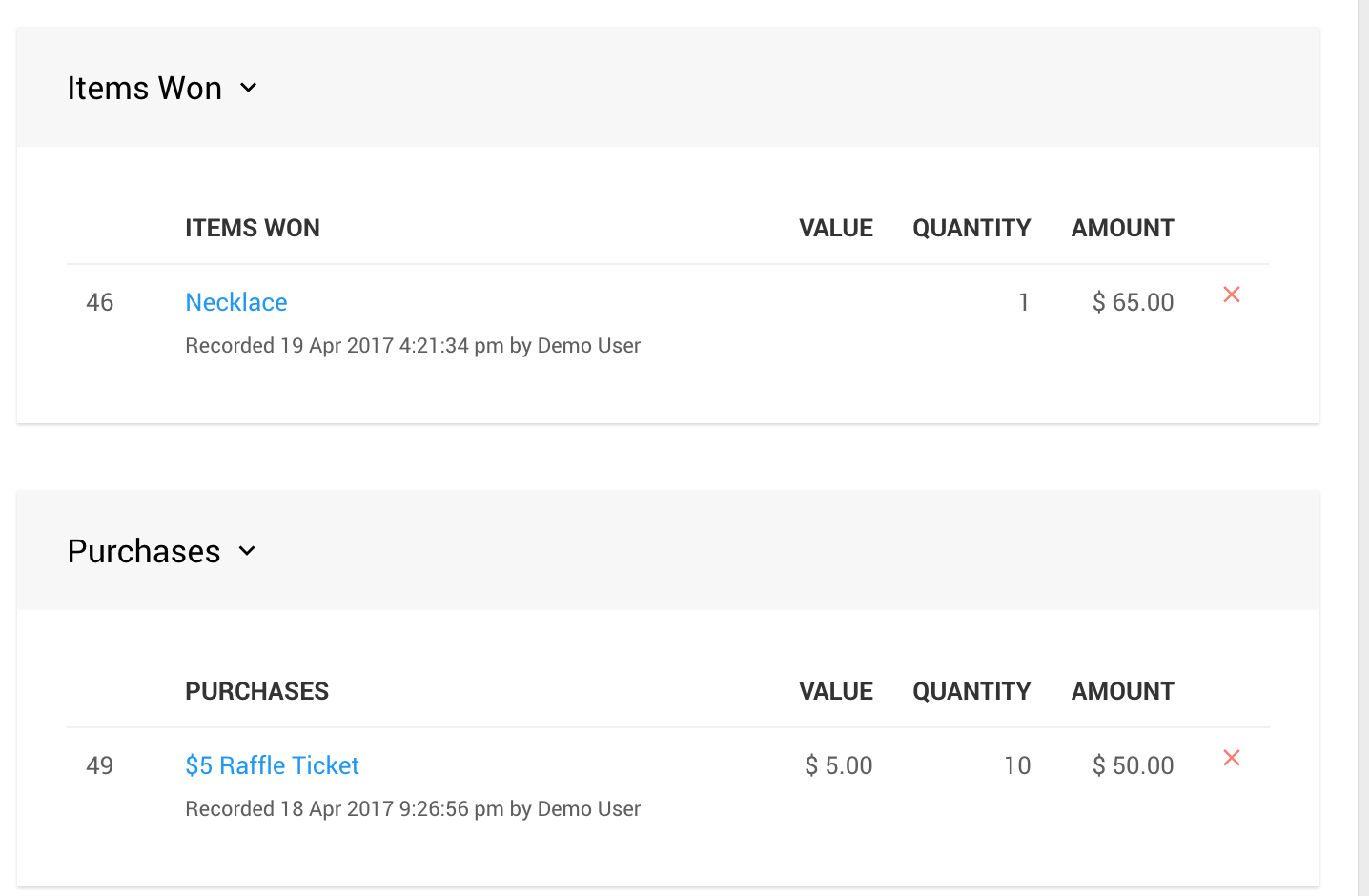 ---
Remove/Refund The Payment
When a purchase is deleted, the payment is not adjusted automatically -- the bidder's account would just show a credit balance. A new bid/purchase/donation can be recorded to cover the amount or you can remove the payment as described below from the Bidder details page -> Activity tab.
If on Credit Card, you can then refund the payment (see Credit Card Refunds for more details.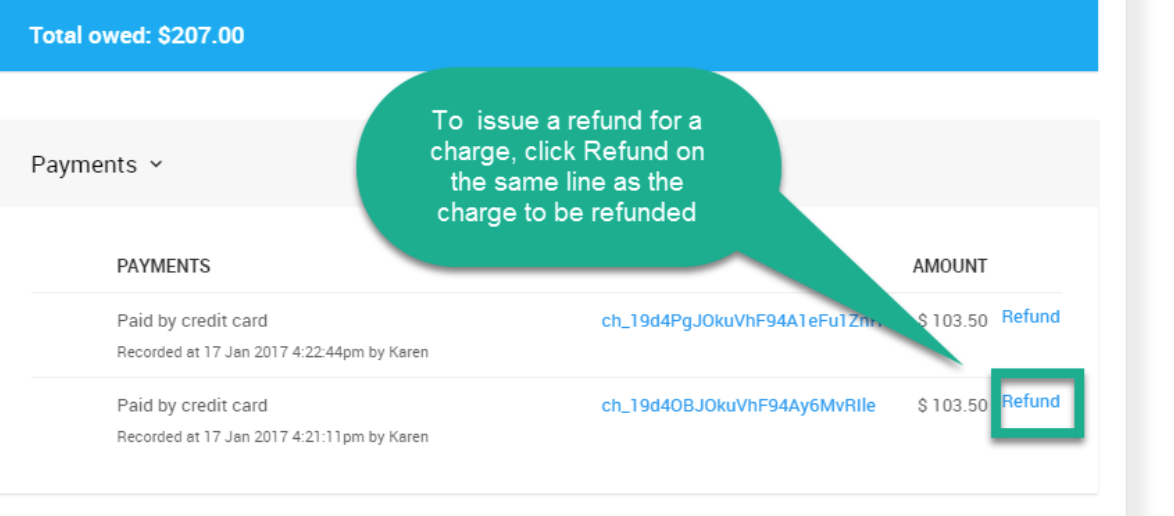 If payment is "Other Payment" types, there will be a red X next to the payment record. Click on it and it will remove it from the bidders account.