Add Auction Logo
January 2023: the current dashboard release has new graphics and some interface changes. Many screenshots still reflect the older release and will be updated shortly.
---
Auction Logo
The Auction logo is stored under the IMAGES tab on the Auction Details page. An Image can be uploaded, edited, or removed using this tab.
All examples taken from a demonstration event.
---
Organization Logo
A logo may also be stored for the Organization. The Organization logo is available to all auctions run by the Organization. The Organization Logo is managed under the Organization's LOGOS tab.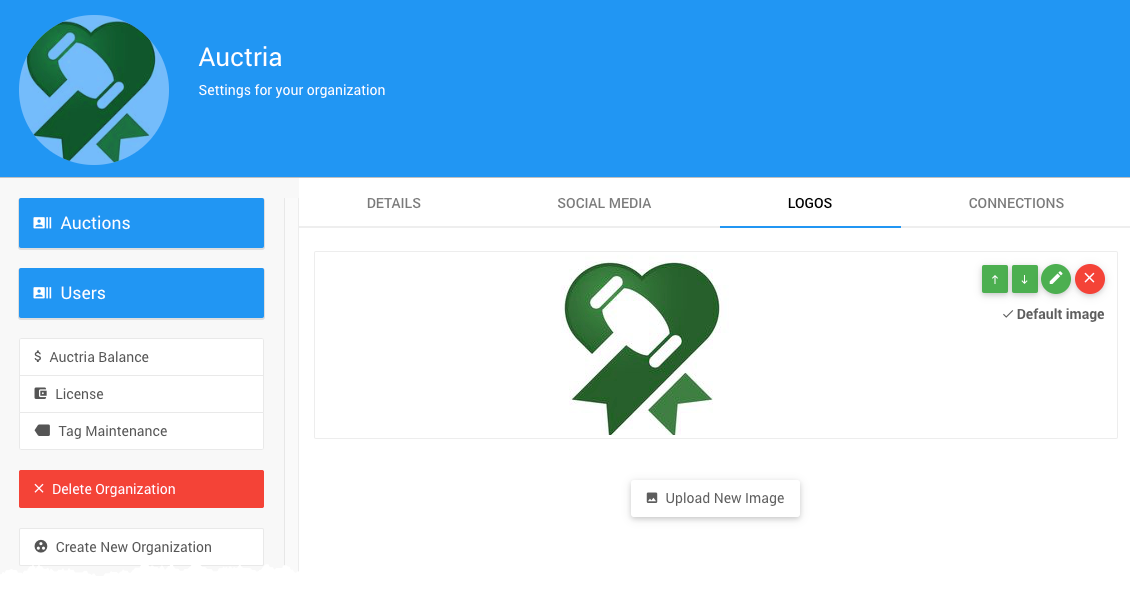 ---
INFORMATION
Image Sizes The precise dimension is not critical (since screen sizes will vary) although a width roughly in the following ranges will work well in most cases:
for "full-width" photos or images, a width of around 1200px is best;
for "half-width" photos or images, a width around 600px should be used; and,
page background images work well up to 1600px wide.
See Images in the Using Auctria section of the User Guide for more details.