Online Items
January 2023: the current dashboard release has new graphics and some interface changes. Many screenshots still reflect the older release and will be updated shortly.
Online Items represent items where the bidding is handled completely online by Auctria.
Generally, Online Auctions occur over a fixed, preset period of time you define and set to run for as long as you like. The system will be managing the process and therefore allow bidders to use Proxy Bidding, too.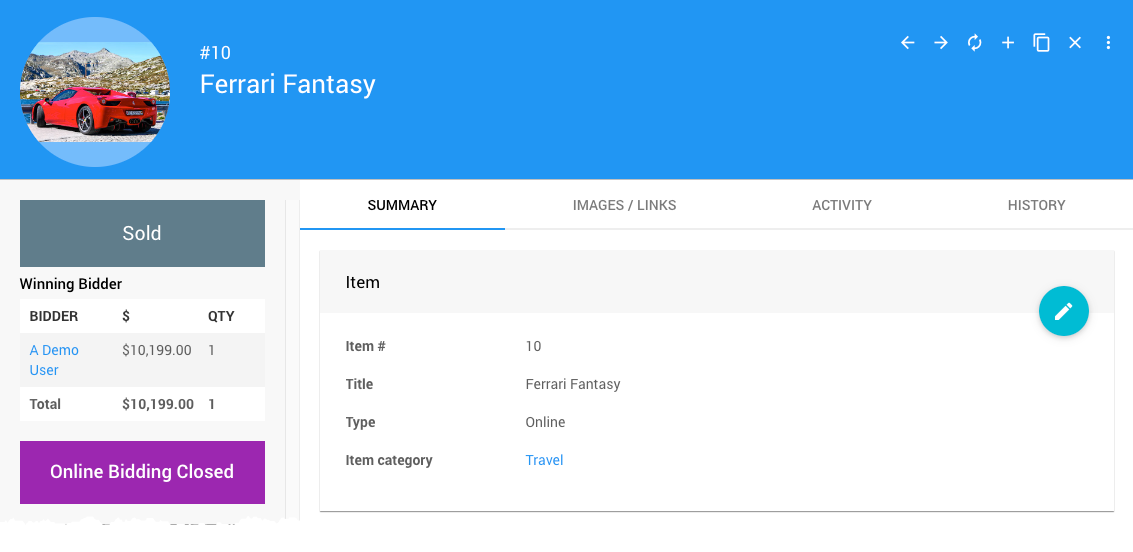 An example taken from a demonstration event.