Live Items
January 2023: the current dashboard release has new graphics and some interface changes. Many screenshots still reflect the older release and will be updated shortly.
Live Items represent items that will be sold during a live auction lead by an auctioneer, emcee, or another member of the organization's team.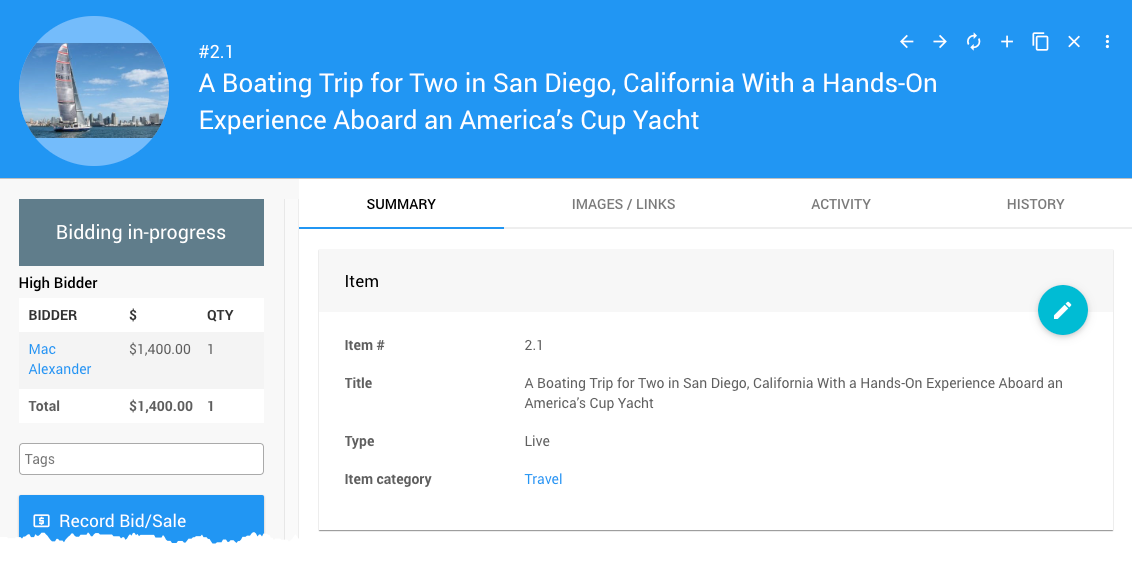 An example taken from a demonstration event.