Online Bidding
January 2023: the current dashboard release has new graphics and some interface changes. Many screenshots still reflect the older release and will be updated shortly.
Auction Website Item Catalog
Bidders can view the auction catalog online.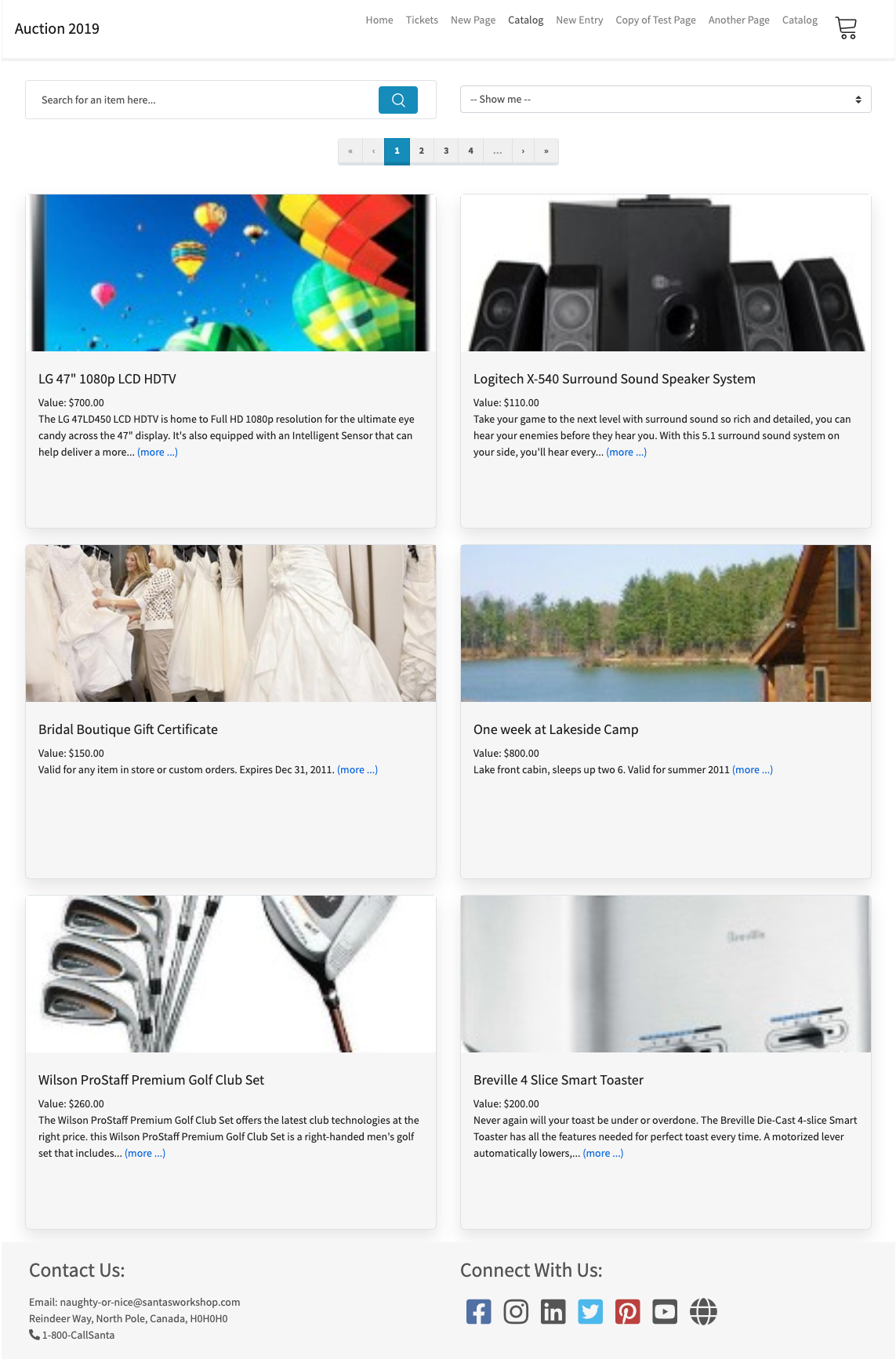 The event website is mobile friendly and will resize to work on a phone...
Item Catalog Mobile View

Item Catalog Tablet View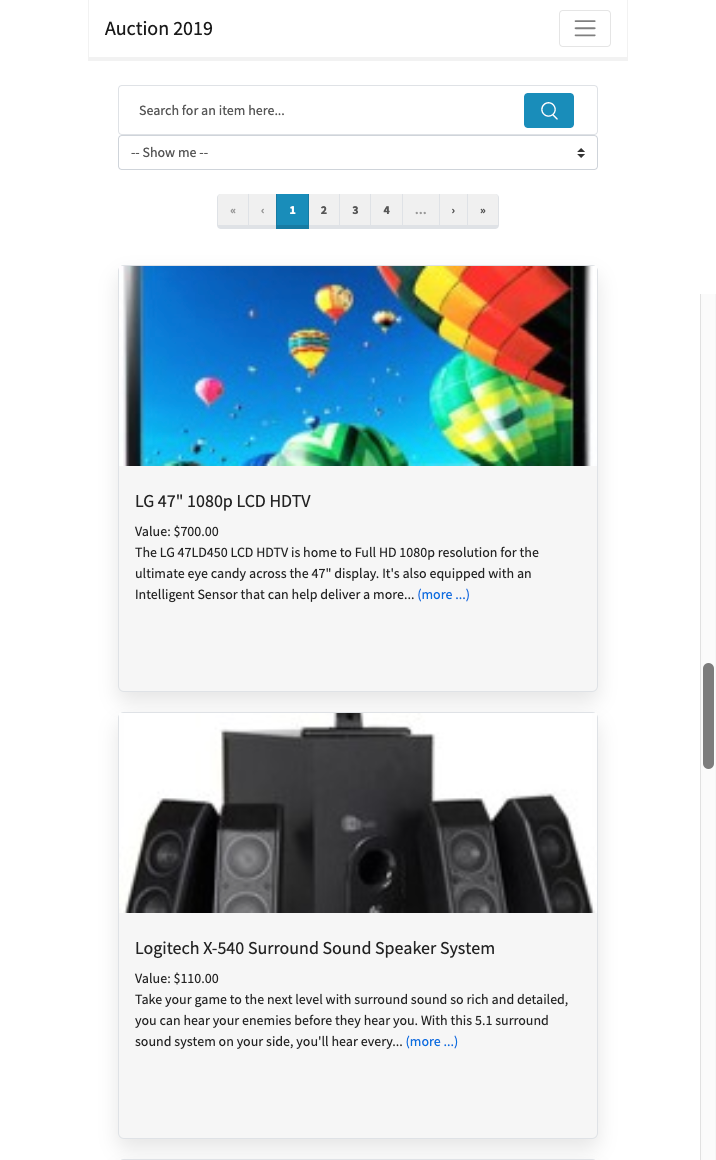 Auction Website Item Details
Bidders can click on an item to see more details about it and to place a bid: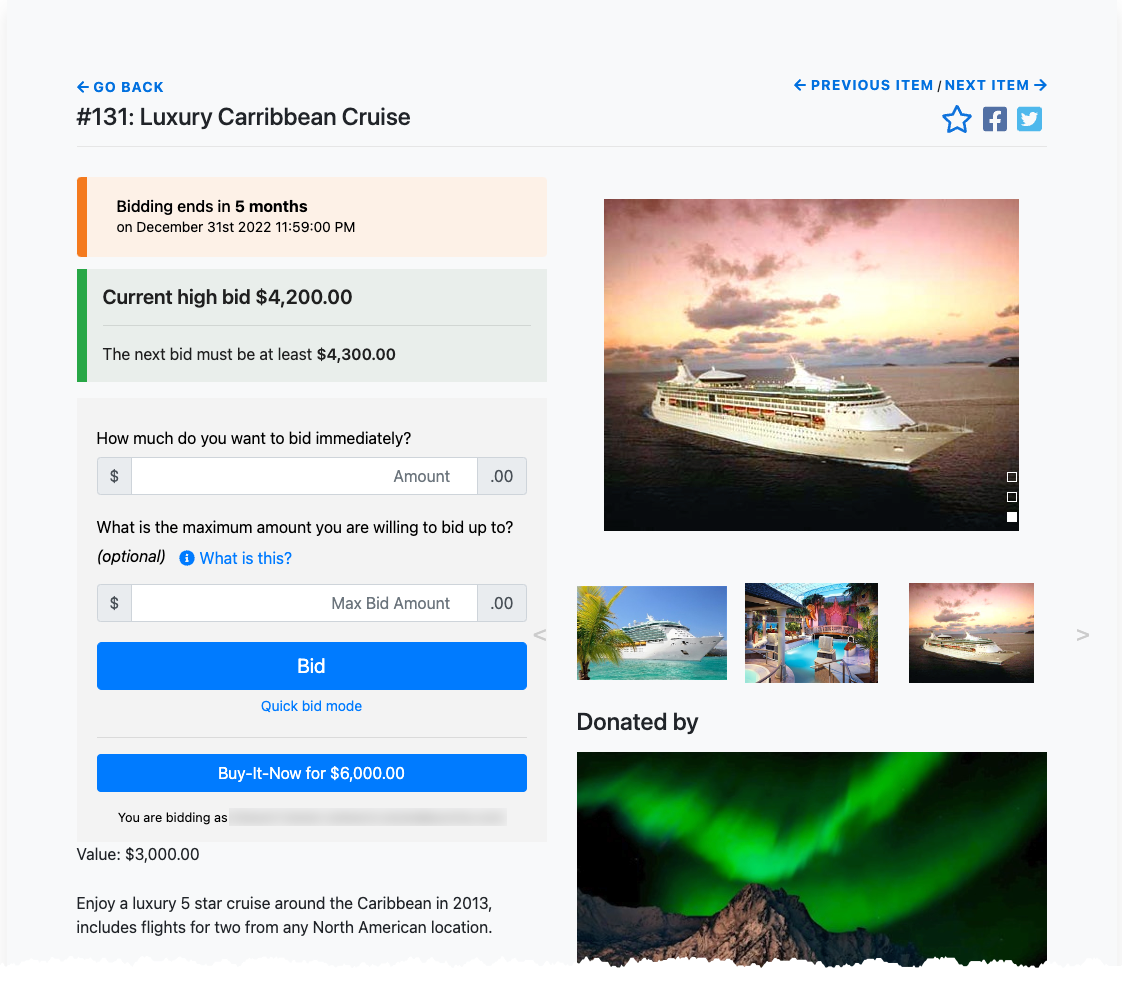 Item Details Mobile View